Discussion Starter
·
#1
·
So, I bought a 4Runner for 500 bucks in Reno. A Few Buddies and I left on a Tuesday evening drove to Reno Loaded the Rig up and were back in time for class on Wednesday.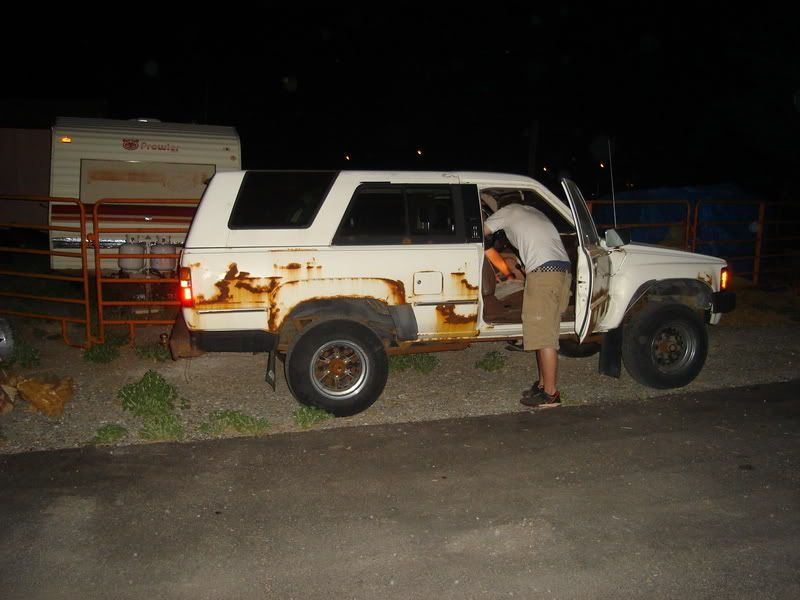 Being a total newbie I soon learned that I was in for it. I am a computer major who only a year ago changed his oil for the first time. I did live with a mechanical engineering major who is very willing to answer all my questions.
We took my rig out wheeling in May bone stock. I took off the stock tires and replaced them with a set of thirty-two's i got for 20 bucks.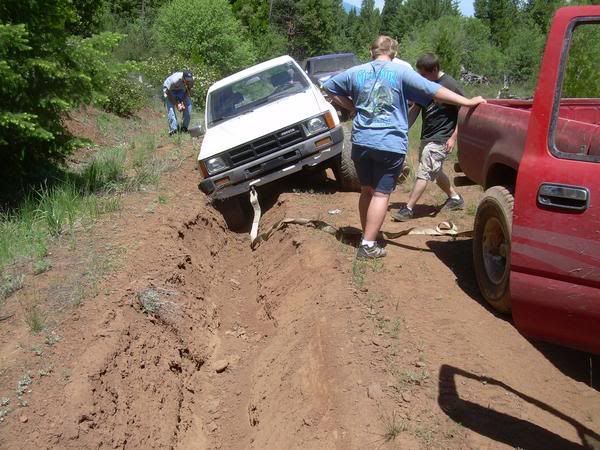 Needless to say i got stuck a lot. I learn a lot and had a ton of fun. I got to drive out on alot of trails and drift corners. I hit a stump after going around one corner a bit to fast. Ultimately the day ended when I went through A Muddy area off to the side of a lake. My windshield got covered with Mud and this happened.
I hit another stump. I jumped off a stump getting 3 tires off the ground and bending up one of my rims. Check out the tread on those $20 thirty-two's.
I learned quickly that having the rear locked would have helped a lot, maybe not with my driving, but would allow me to go a lot more places. With the Help of my friend, We welded up the rear.
After that I went home for the Summer. I left my 4Runner in Klamabama and spent the whole summer reading up on pirate at least 3 hours a day (Thank you desk job), and buying parts off craigslist.