Ok Mieser, here we go....
Starting a new thread….I can not believe all this build BS again….ahaha.
For the ones that don't understand why I`m starting all over again, I will recapitulate the events of the last year.
After attending Ultimate Adventure 2013, I left my Flatty at Pewe´s house. The plan was to keep it there for 1 year (that was the permitted time of the temporary admission) and use it on my continuos trips to Ca.
Well, in october I was getting ready to fly to Ca for work and make a trip to the Hammers with Rick and a few other friends. One week before taking off, I received a phone call from a chilean guy (car collector) that fall in love with my Jeep and the story behind.
He told me several times that he "needed" my MB and I answered every time "is not for sale". Long story short, I threw him a BIG number thinking that he would say, "no way, I understood the message" but instead, he asked me to ship it back to Chile right away.
Whatever….here I am, writing a new story. I still have mixed feelings. In one hand, I`m sad to let her go. After all, it was a really fun jeep to drive, VERY reliable, it got a lot of looks and the story behind was kind of cool. In the other hand, business is business and I have the opportunity to build my dream Flatty and still have coins for the pocket.
So….what it matters.
Specs:
New Repro MB body.
Custom 4x2 Chasis
Currie F9´s, 4,11 gears, Detroit at the rear, ARB up front.
Atlas 4 Speed, 2,0/2,72/5,44 ratios.
Rossler TH 400.
LSX 454 Engine (LS7 Intake).
17" Walkers
37" Krawlers.
Front suspension: 3 link + Panhard, FOX 2,0 COs.
Rear suspension: 4 link, FOX 2,0 COs.
WB: 100"
Weight is a KEY factor on all my builds, so I will try to make this one as light as possible. Target is below 4K; 3,6K will be great, 3,8K is still ok.
We started last week. At this point, we are working on the frame. We already cut the body to add 10" at the door (kind of suck to kill a new body, but well…).
I will try to post all details of the build with pics. I will be more than happy to receive all your good ideas and discuss any stage of the build.
Regards
Sebastian
The day I received the body kit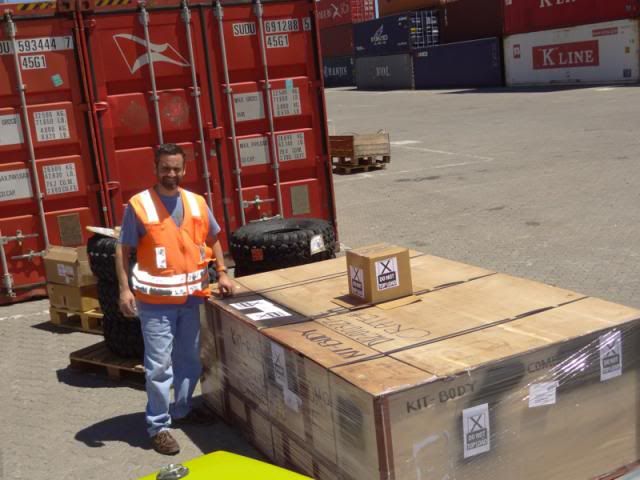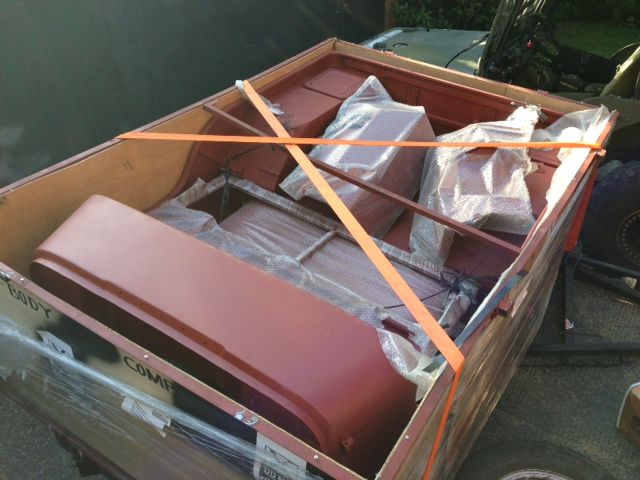 The crime.....