Discussion Starter
·
#1
·
1991 bronco thats getting a little cut off of it......
had an idea in my head about the length of these......got them on there not so sure now......... 38" long from frame mount to axle mount. want to keep it low as possible so im using stock coils. the axle hits the engine crossmember before the arms even come close to the frame. 4" or so up travel...... could get 5" before the axle brackets hit the frame, but not the arms
looking for suggestions before i make it too permanant. do plan on boxing/beefing them up a lot.
yeah yeah, the tires were free
balistic joint on frame side
before i cut some off....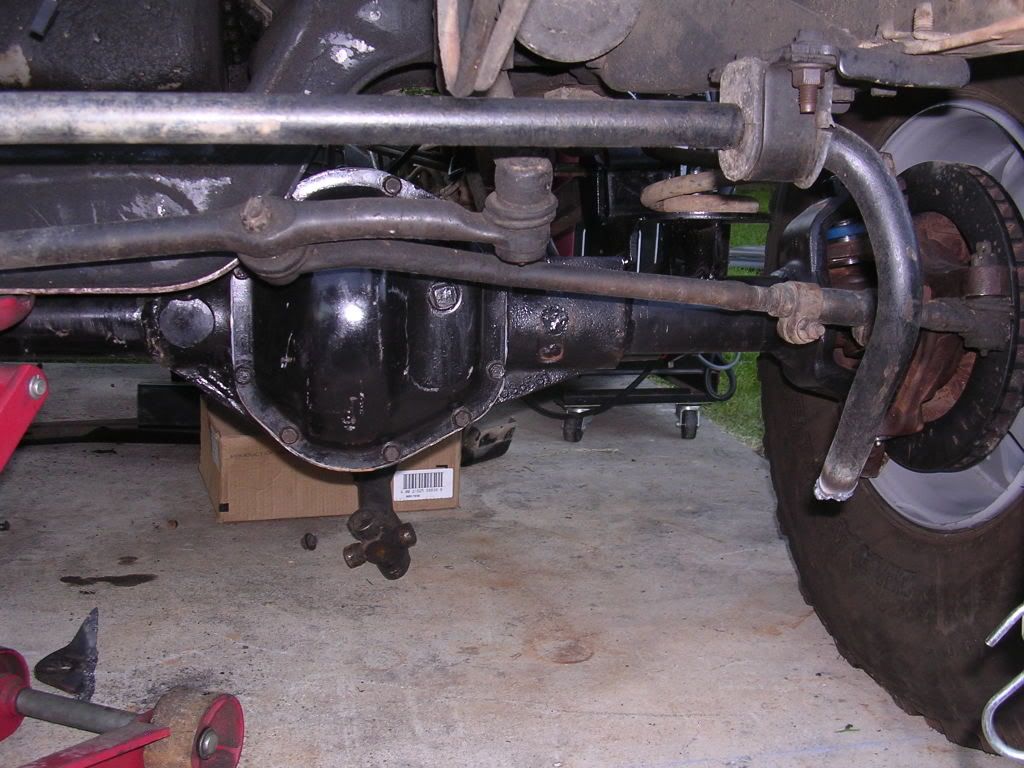 and for the next question......
the axle end heim seems to have enough travel being at that odd angle...... see any other problems other than the dana 44?
im going to run the steering as is to see how it works, then decide whether or not to scrap it.
thanks