We haul some oversize loads that I'd like to have a blinky light on.
I also need to be able to turn them on and off from the cab.
Sometimes we need run a few minutes past curfew or sundown to make it to a suitable truck stop and I want to be able to switch the lights off so as to not attract attention.
But sometimes the state trip permit routes us on two lane roads and running 11'6" wide on a two lane, id like some strobe lights on the widest part of the load, other than the lame beacon on the roof and back of the trailer.
Found a wireless switch and light
Now I need a small rechargeable battery that will run the light or two for 16-24 hours
Planning on using this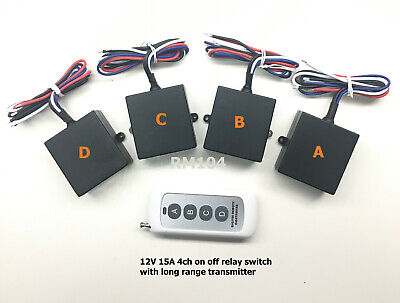 RM104P, LONG RANGE universal 4 channels key less relay switches. With RM104P, you can toggle On and Off any 12 Volt DC devices such as auto lighting kits, computer accessories and other electronic applications, it is easy to wire with basic electrical wiring knowledge.