Been building this pile for awhile, figured i'd throw up a build thread. I'll try to keep all the pictures in order since this started back in February...
A little history - Had a mildly built samurai that ended up going to a cut up, 100" wb yota axled crawler. It did good for what it was, but it left me wanting a more capable rig. So i gathered some tools and went to work.
This was my first time bending tube, notching, mig welding with gas, and using a plasma cutter. Prior to that, all i had was the all mighty flux core 110, and a 4.5'' grinder.
The goal was-
Sami 1.3/trans/6.5 case
Linked
Decent wheel base
Low COG
Tires of some sort, round preferably
ON THE CHEAP
Game on....
Heres the start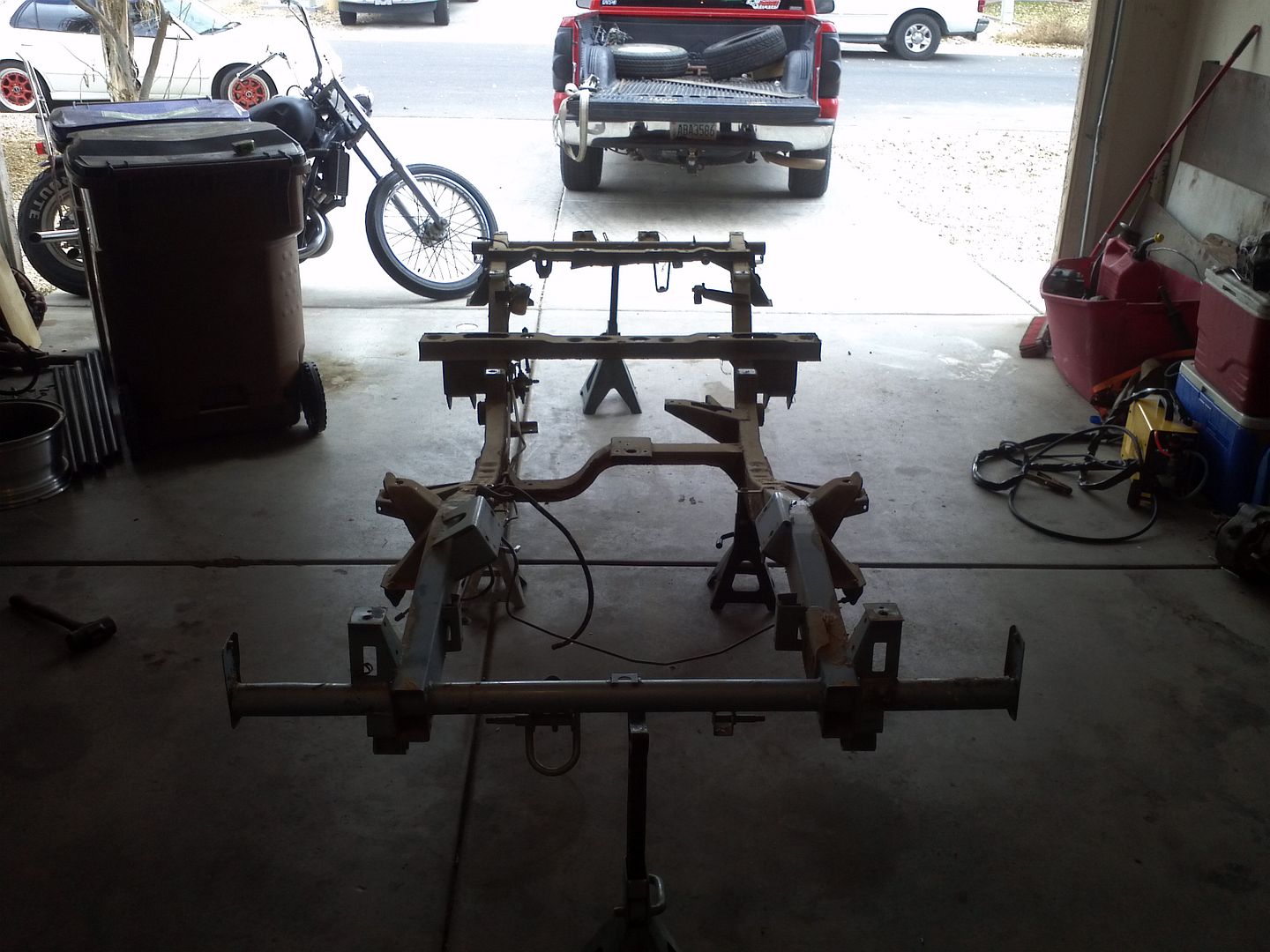 Ordered a china plasma cutter
Started on the front lower links