My name is Ben and my TJ is Scooby. Named that because my last TJ got drowned and still being a newb when I go this one in '03 I put a snorkel on it and my wife said it looked like scuba gear. The snorkel has been gone for a long time now but the name stuck.
One time I laid it over and didn't pull the plugs to get the oil out, so I ended up hydro locked from oil seeping past the rings and had to build another engine for it.
Bought it new and I wheeled the snot out of it stock on 31s, then through 3 sets of 33s, then a set of 37s and now I am moving up to 39.50s and some 404s.
No one has ever done anything to my Jeep but me and the stealership when it was under warranty.
I belong to the Lone Star Jeep Club and have put all my builds on there, but have gotten huge amounts of info from here so I thought it would be cool to share what I have been working on lately.
I will show some pictures of the biggest changes I have made, and since I am in the process now of upgrading the axles and suspension and some other stuff, I will show that too, and more as I get it done.
Don't pay any attention to the dates on the pics. My camera was messed up and they are mostly wrong.
Feel free to comment or make suggestions, all are welcome.
5/16th angle rocker guards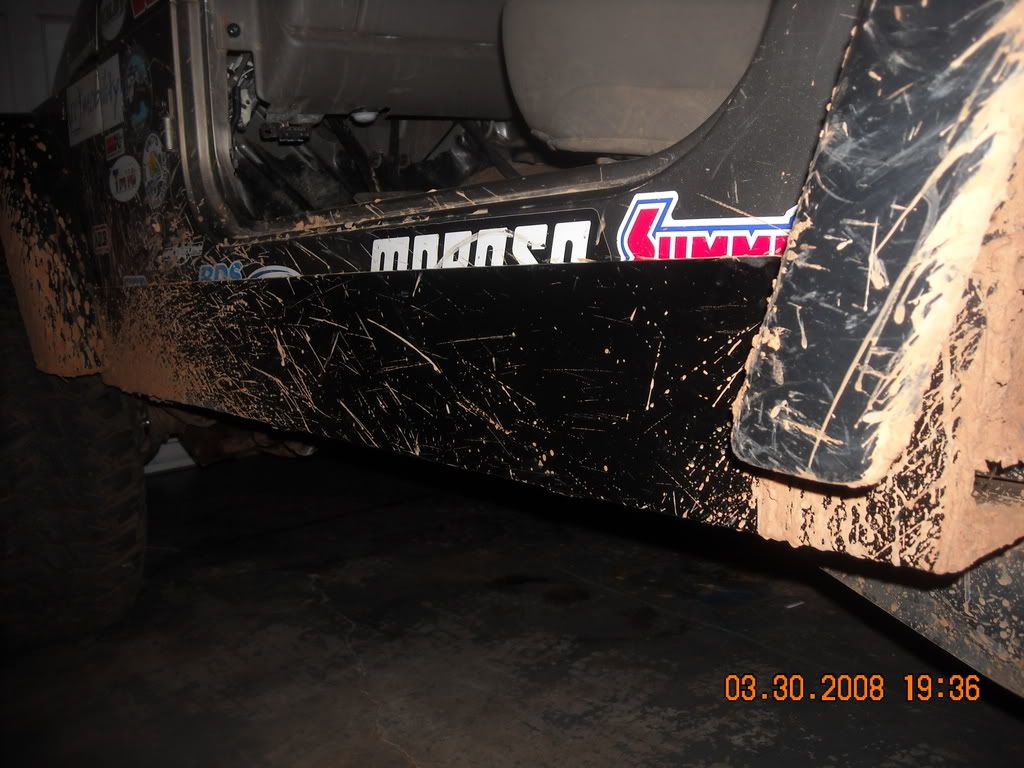 High line hood/fenders and rad hoop. made out of 1.5" x .120 DOM, and 12 ga. flat plate.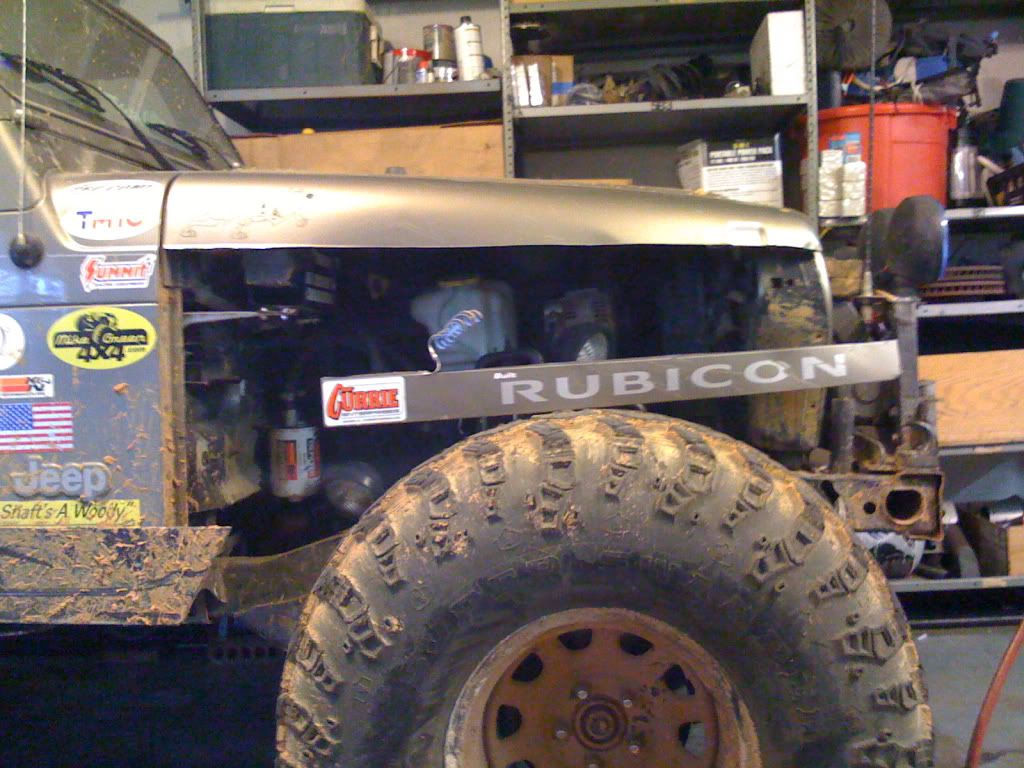 had to kill Scooby