Discussion Starter
·
#1
·
Tried to do this cheap as possible and not exactly safe as possible. Had an old harbor freight chop saw laying around that the switch went bad on and I had replaced a while back. Dug it out put a new switch in and made it into a handheld demo saw of danger.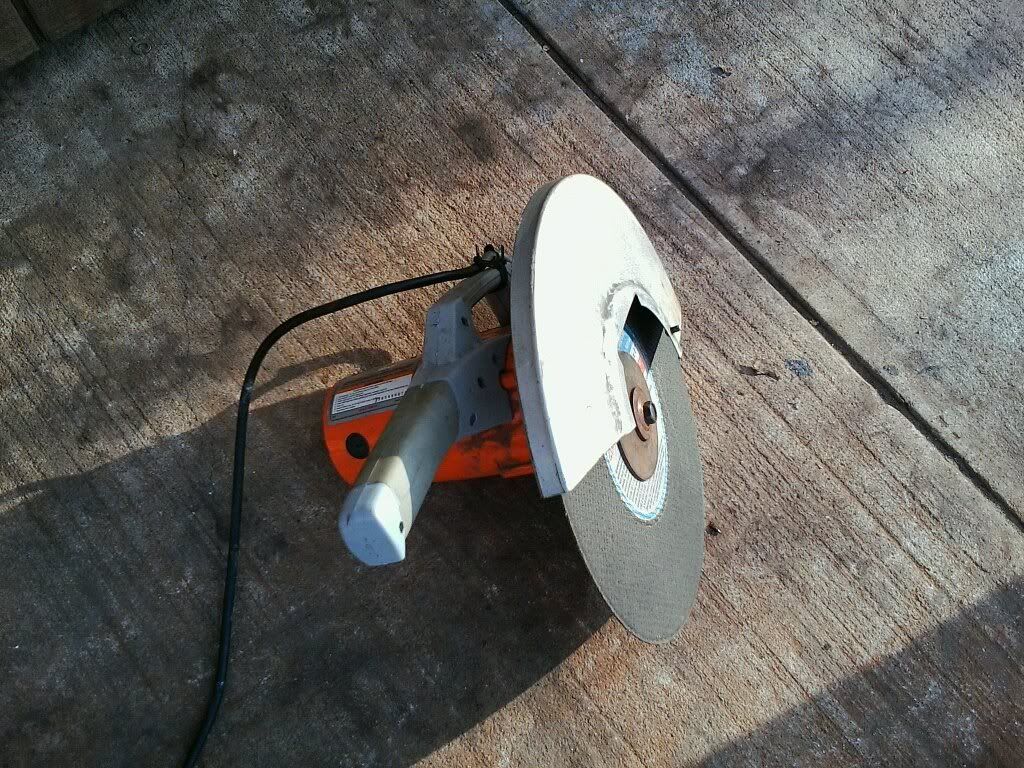 Before. Complete with horrible smittybilt bumper that stuck out about 2 feet.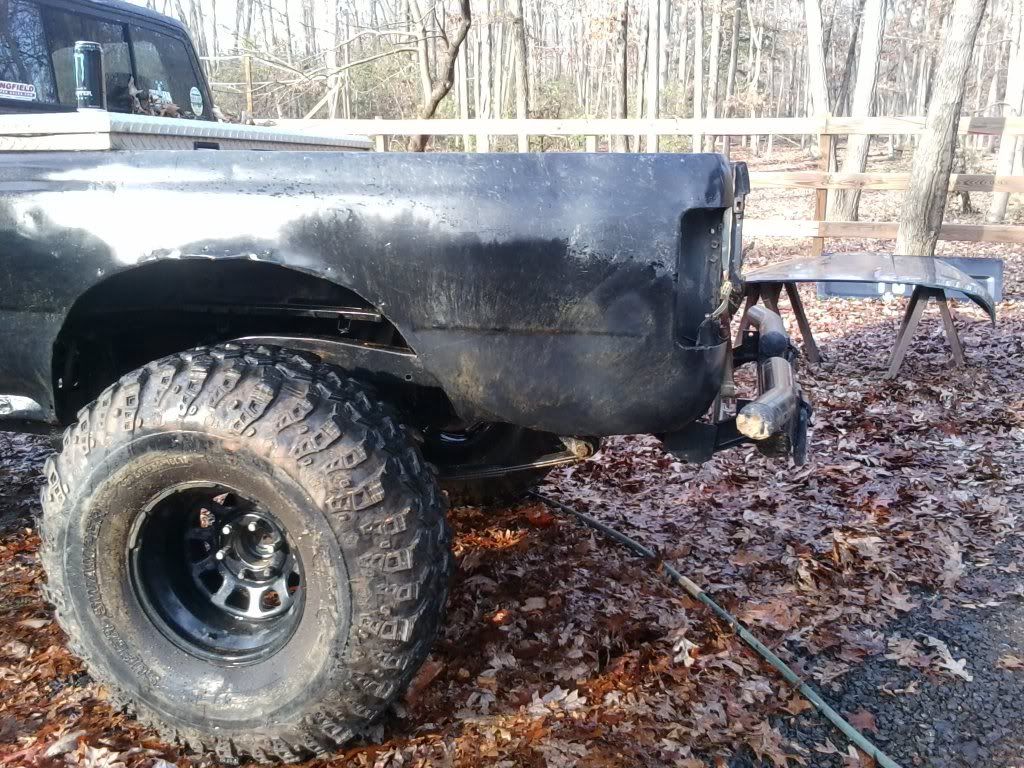 First cut.
Running the scetchy as hell saw.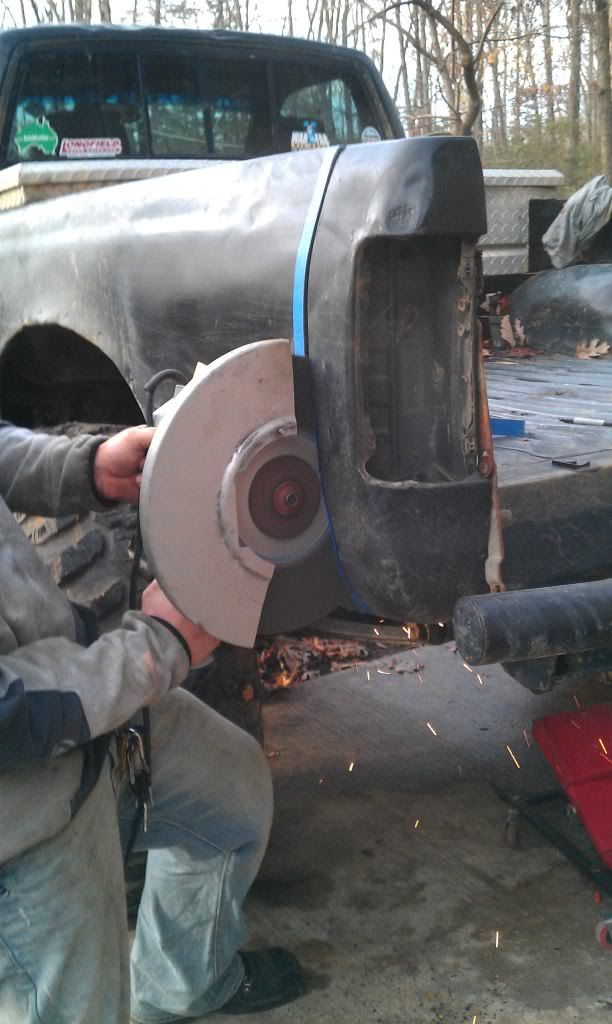 Turned out the saw worked great and for $0. I'll stop looking at $300 gas powered demo saws on craigslist now.
Second cut.
Cut off the shackle hanger and the frame from the middle of the hanger back.
Boxed in with a piece of 1/4"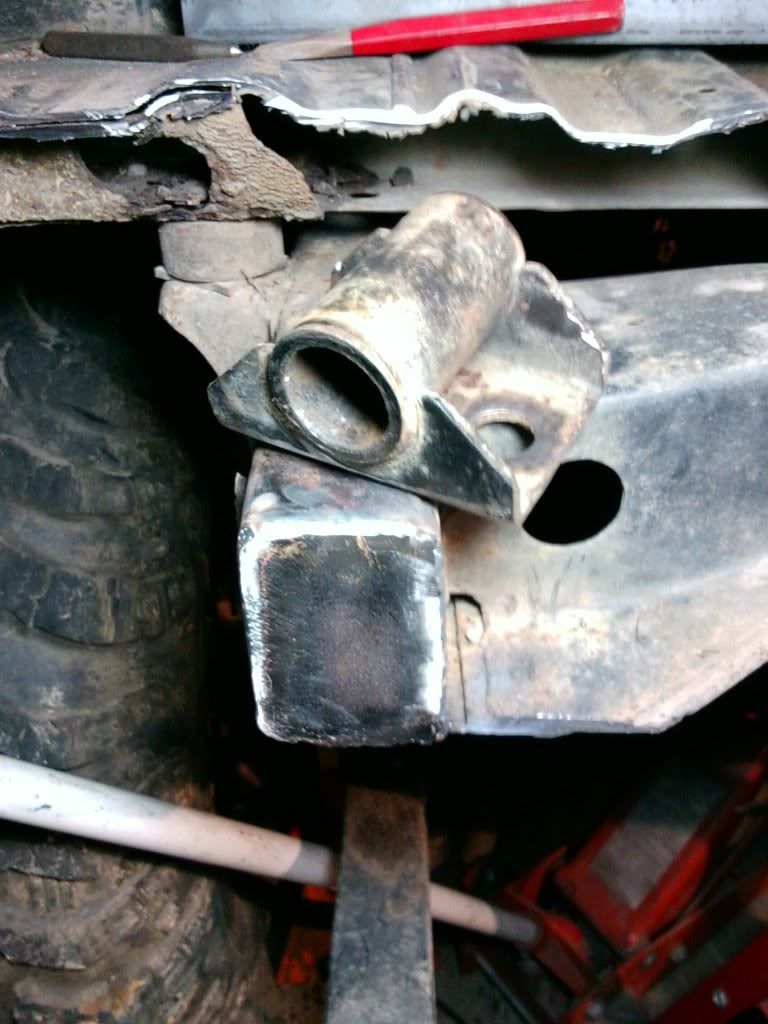 Hanger off the back of the frame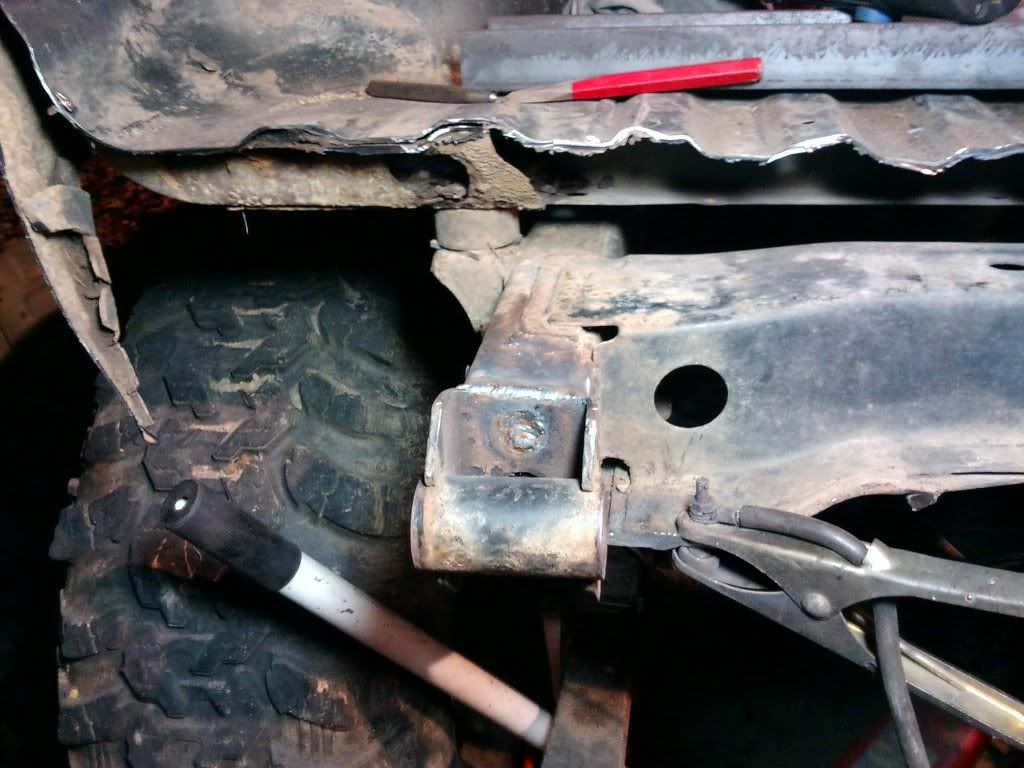 Came up with a new crossmember out of a piece of scrap 3" c-channel from work.
Made up a recovery point out of some 2" square stock and 1/4" plate.