To the ramp!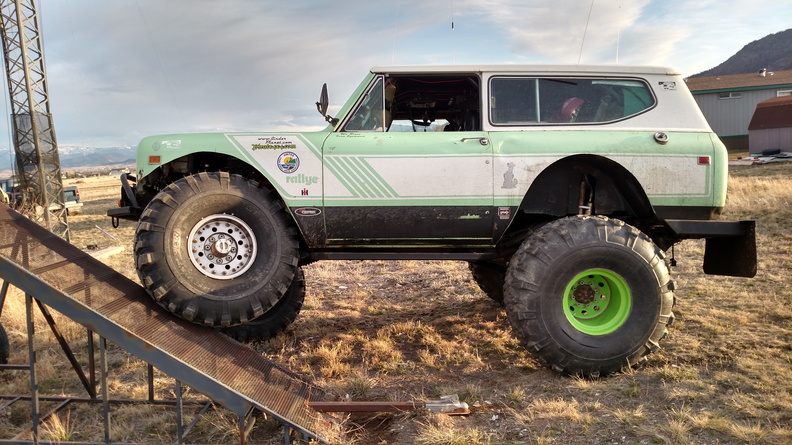 As I feared..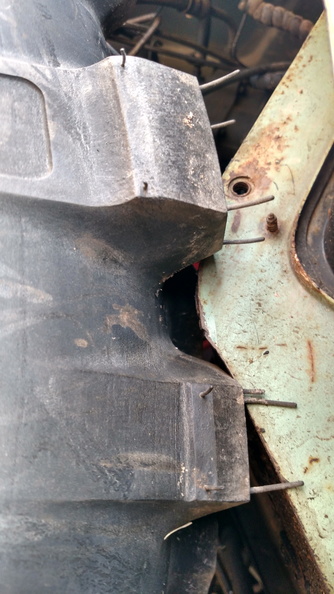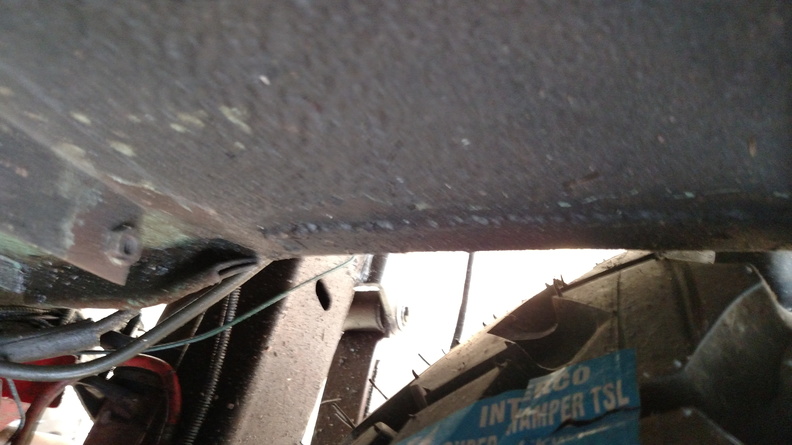 Now, I have to decide.
Do I cut the corner of the firewall and bring that "in" a little and call it good?
Or do I push the front axle forward 1"?
I could redrill the spring perch center pin, unbolt, slide forward, etc.
The front bumper would probably still clear.
This, with the tire turned right, not left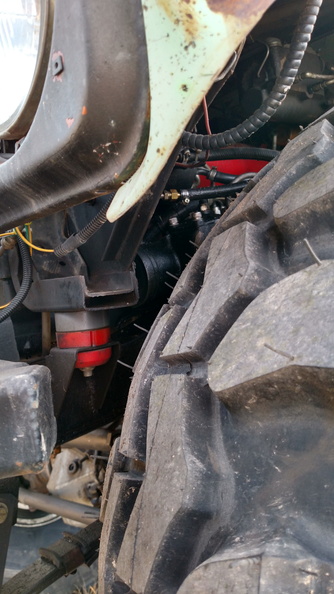 DUH, clearance isn't so bad straight ahead.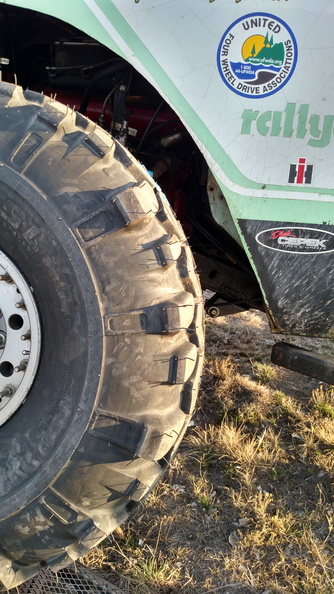 but you can sure make out that little chunk of firewall/floor pan that needs to go.
It already had the pinch weld trimmed and plated. I can cut some from this corner and still keep my clutch.
No worries if the driveshaft is long enough, no moving the shocks from the front to the back of the mount.. I'm very tempted to just cut and plate that corner on both sides..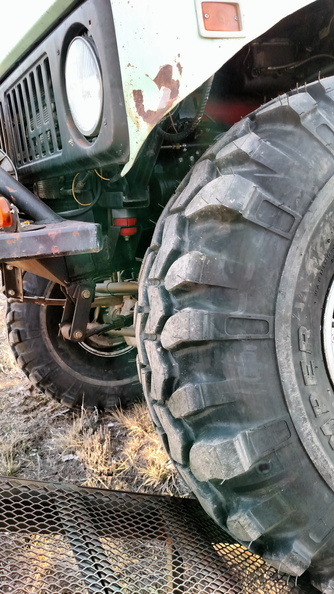 On the plus side, the extra tubbing I did in the rear makes the 44x18.50s fit. Not much left over, but they fit.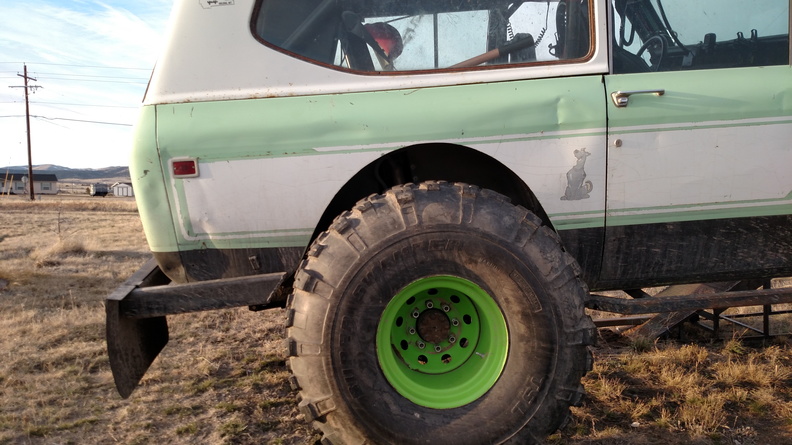 That should make the new 42s an easy fit.