The crossover hangs a little below the frame and crossmember but I was hoping for a lot to keep it flush.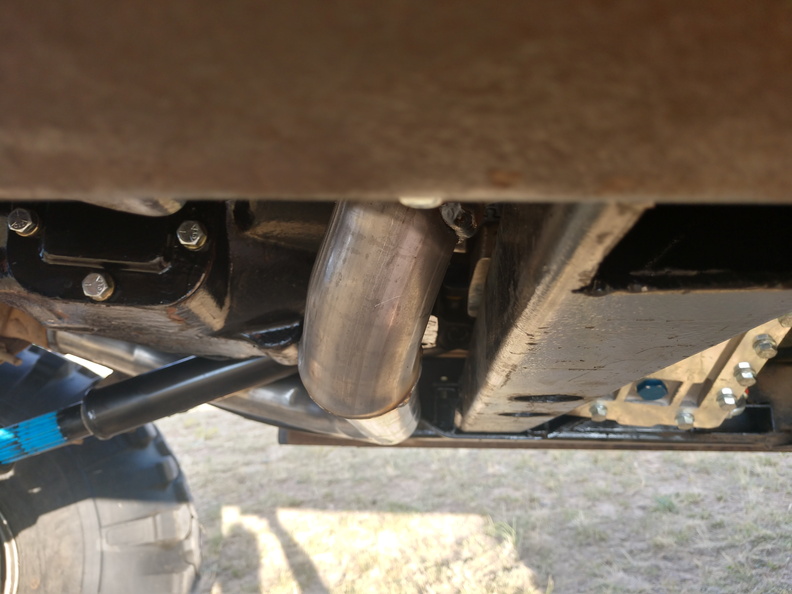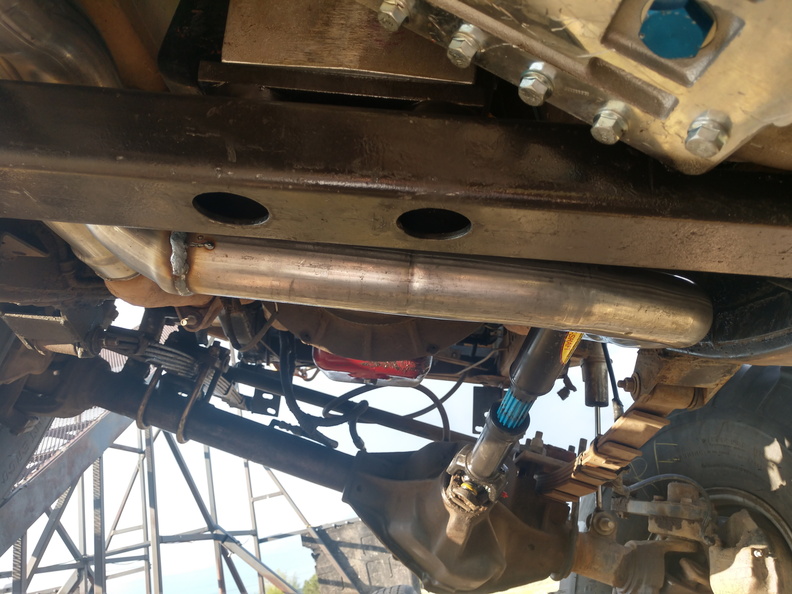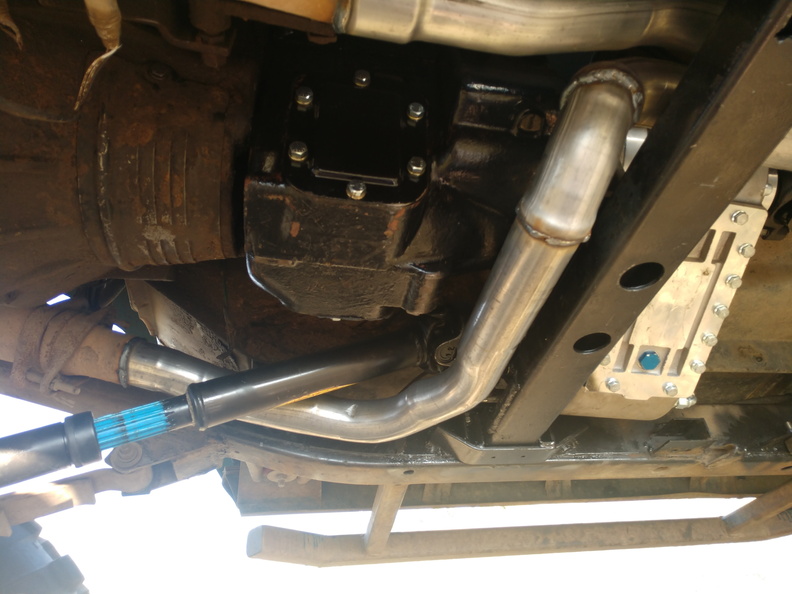 The more important part.. the driveshaft clears..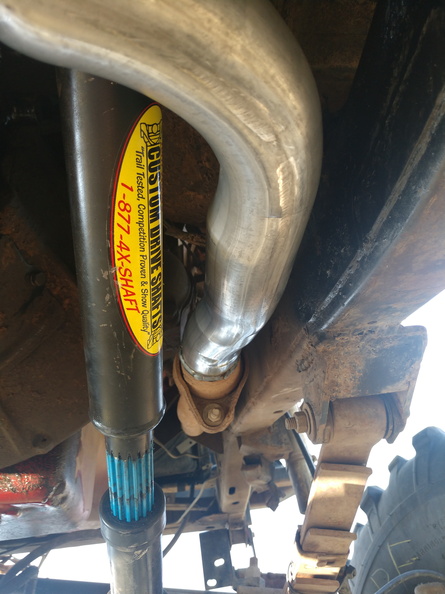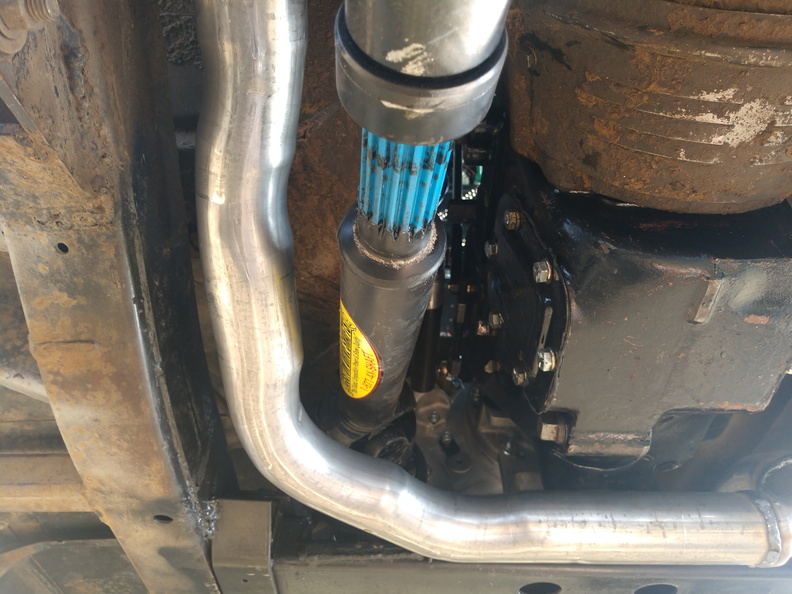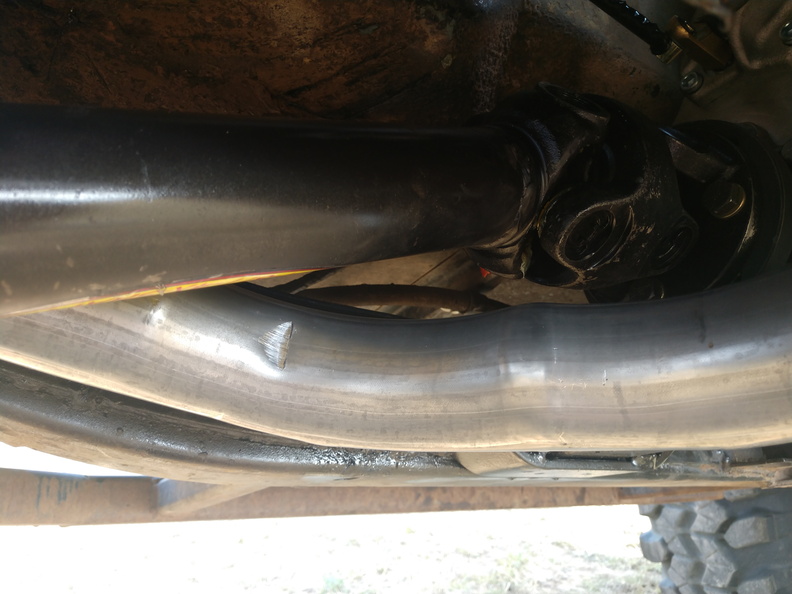 2.25 back to a Y and into the 3" muffler.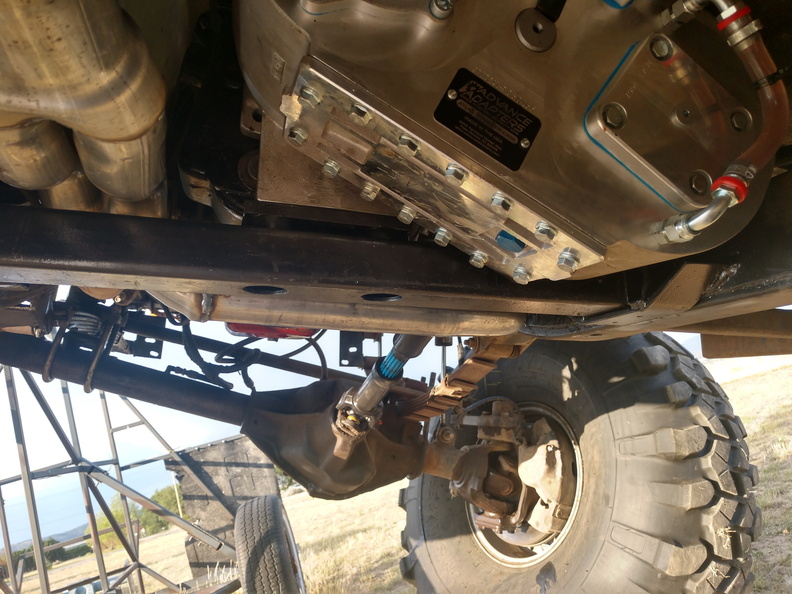 And while articulated on the ramp is far from full droop.. the 1410 was not stressed.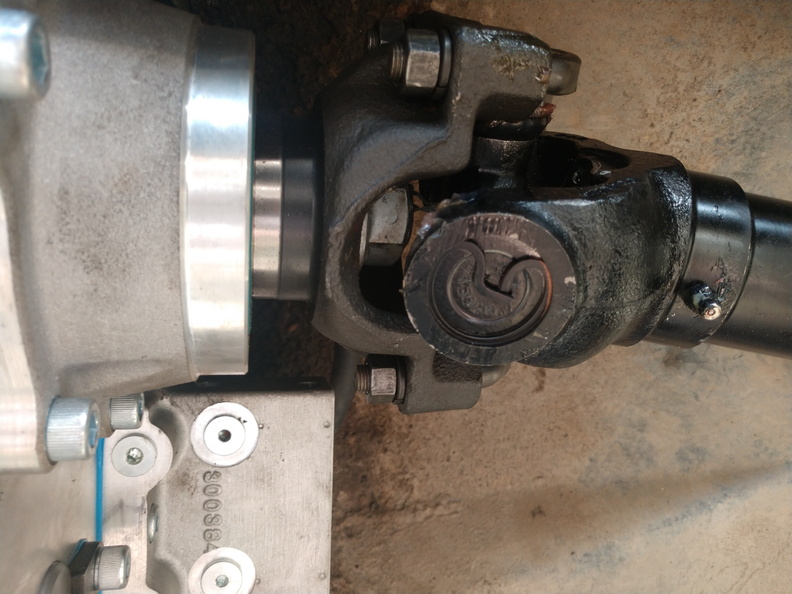 Nor the 1310 CV.