Don't mind some of the nit picky stuff..I copied and pasted this off dieselplace.:flipoff2:
Going to pull my lift off in a few weeks so I need to get the tires and wheels gone also. They are practically brand new..I havent mic'd them but they are 21/32 new..I would estimate 19/32 at the least. They have no more than 5,000 miles on them. Before I bought them I said that toyo was overrated..but when you get them and see how they wear for a MT you will change your mind. They are said to be a 50k mile tire even on heavy trucks, my buddy made me a believer after he ran a set on his HD for 58,000. They are the 10ply so you should have no trouble far as that goes. They are anywhere from $330-350 a piece brand new. I'll take $1000 firm for the tires. I also have a never used spare I will throw in with the deal for an extra $200.
The wheels are off a friend of mine's 04 H2..he sold them to me back at the end of last year. They have no clearcoat problems at all. There is a few very small chips in the wheels. Under the size of a pencil point, which aren't even noticable unless you are looking for them. I didn't take the time to put these in a picture because they are so small. For those of you wondering how the centercaps are being ran in the rear, I'm running 2" bolt on spacers in the rear to offset my track in the front because of the lift. They would come free with the tires/wheels as a set. I won't sell the wheels seperate of the tires unless the tires sell first. I will be asking about $350 for the wheels if/when I do sell them. As a set wheels and tires I'll be needing $1300 with wheel spacers. $1500 with the spare tire included.
I can do freight quotes through freightquote.com...if you think you can get a quote cheaper they'll be shipped from zip 72404. I can strap them on a pallet and ship them anywhere in the US. Didn't clean them up or anything for the pics because this is the way they are most of the time..they're used for me to drive back and forth to work, and for occasional mud when I drive around the farm, they have been on gravel maybe once at the most at low speed. I use tire shine every now and then but to me these tires don't have a bad quality rubber..you can wipe them down with a soapy rag and they have a new tire look when they dry.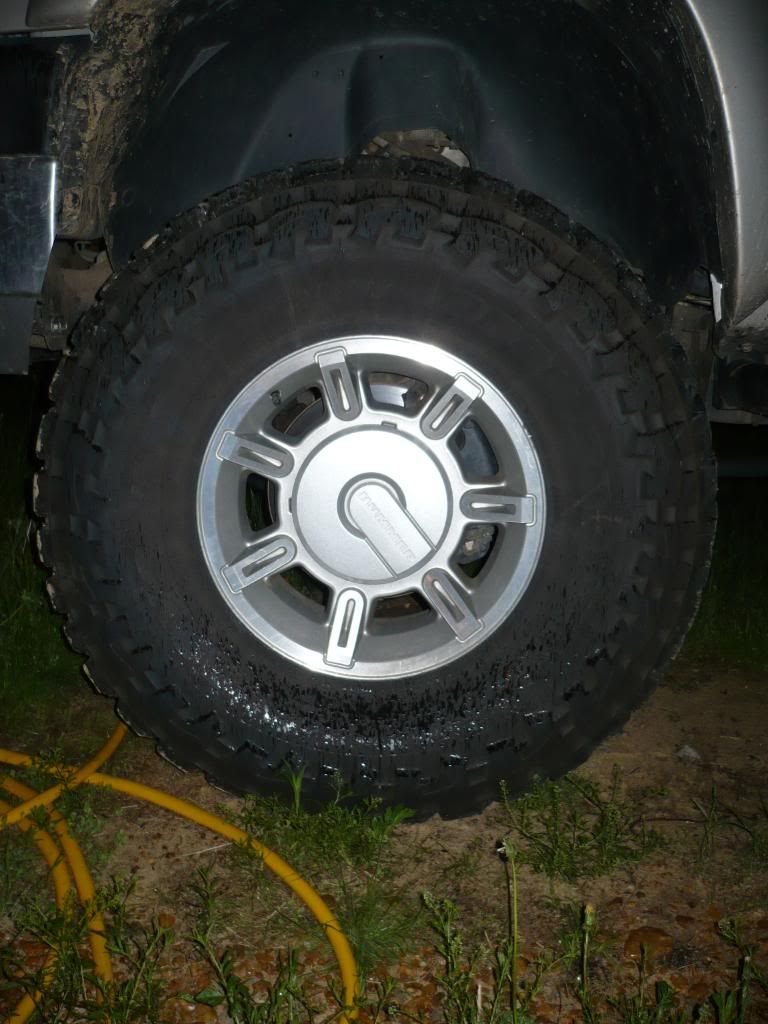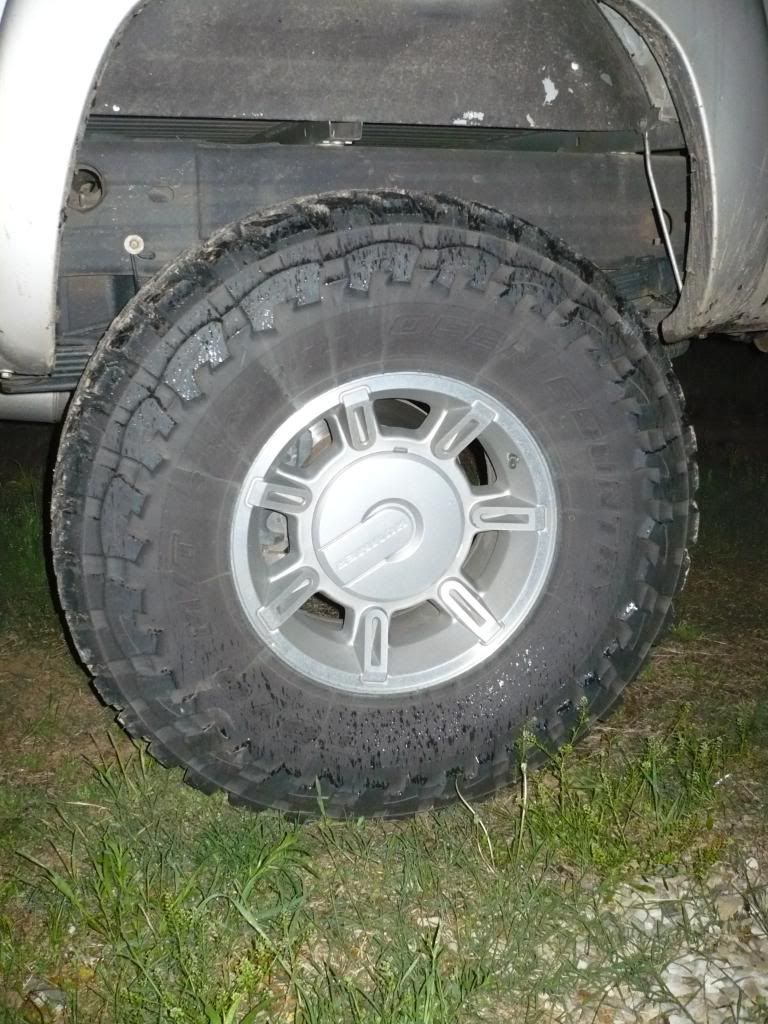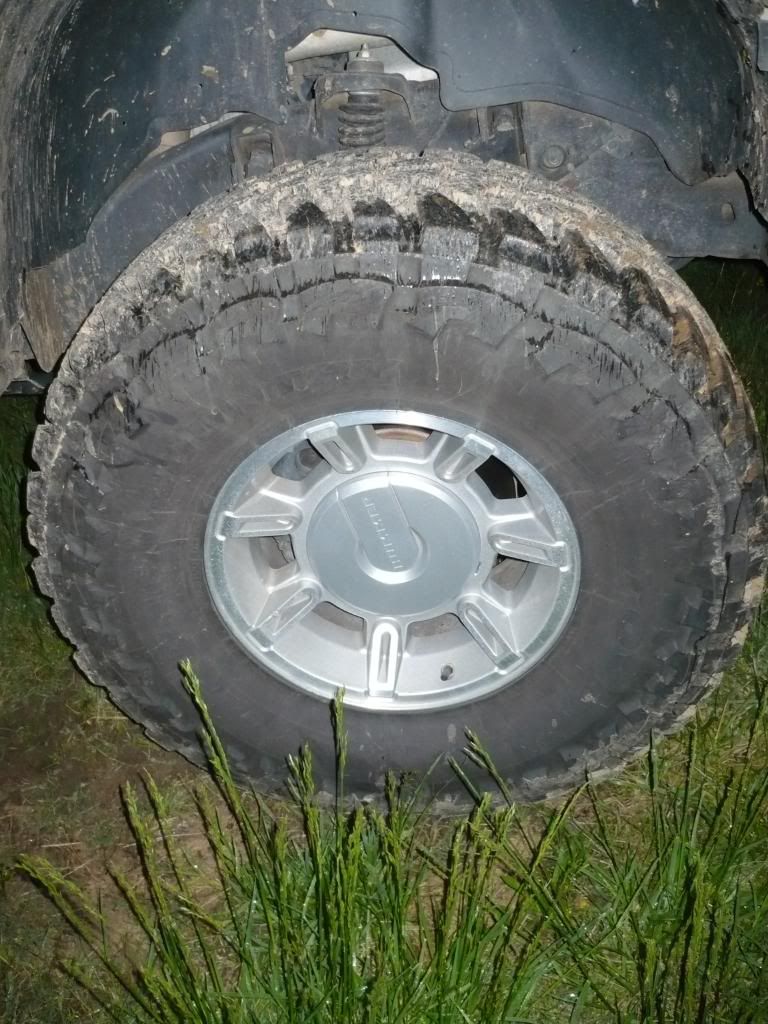 Swallows a penny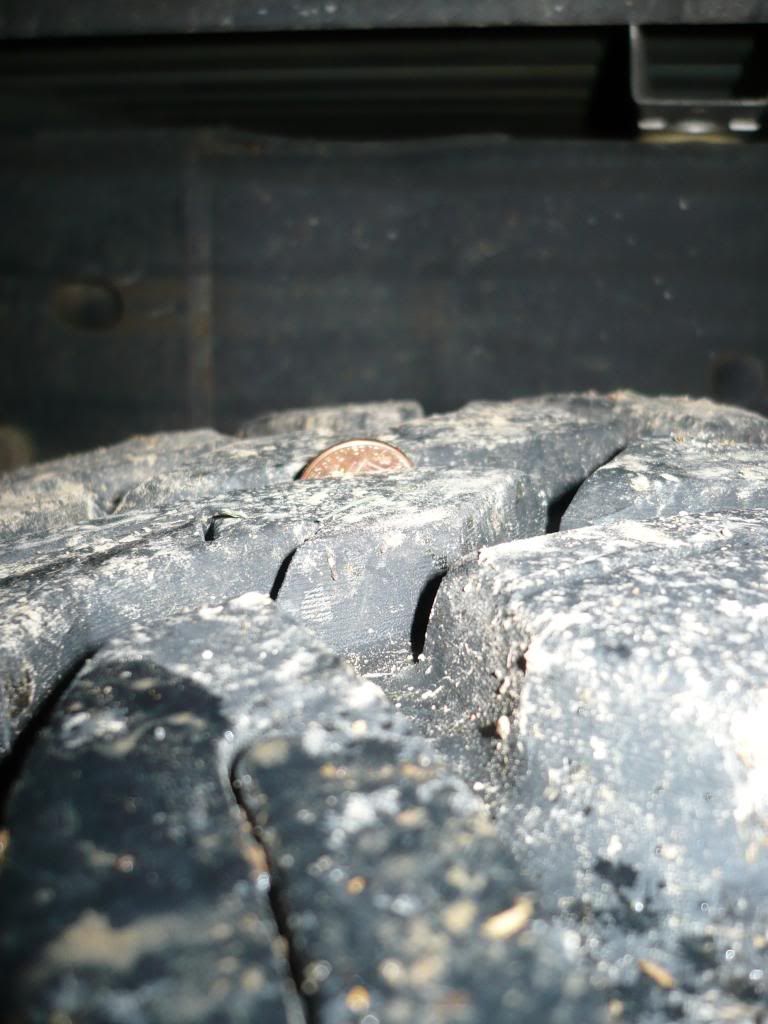 Nickle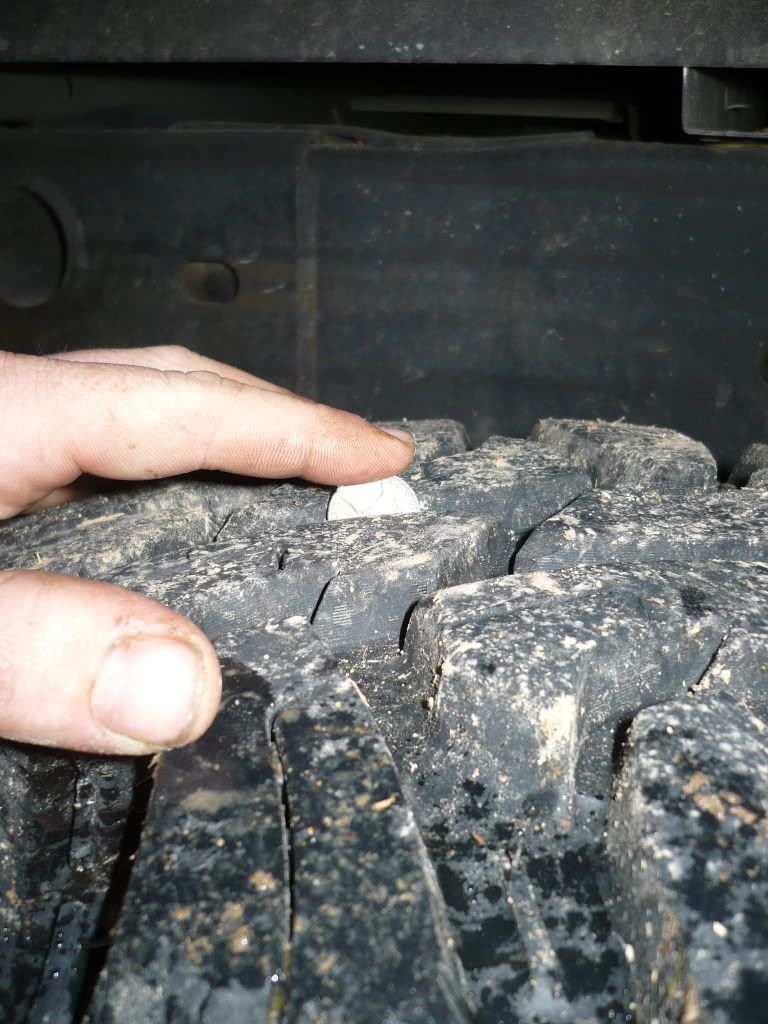 Also will be selling the trailmaster 6" lift on the HD also if there is any interest. $900