Some good info and good tips for the gang going bigger
I hope this helps and provide some helpful pointers, tips, etc for anyone going in the same direction with their build.
My YJ build: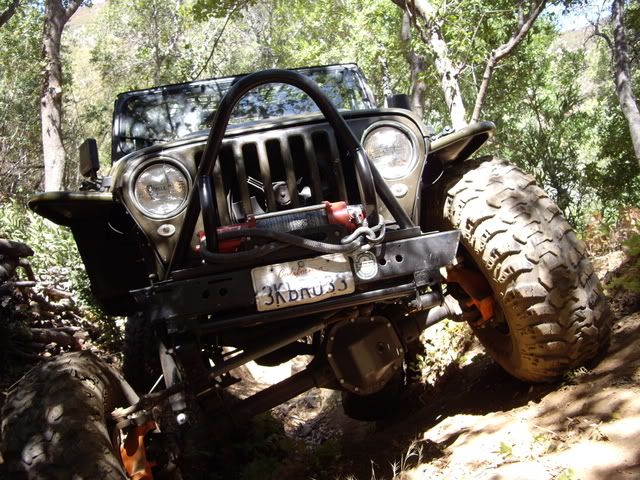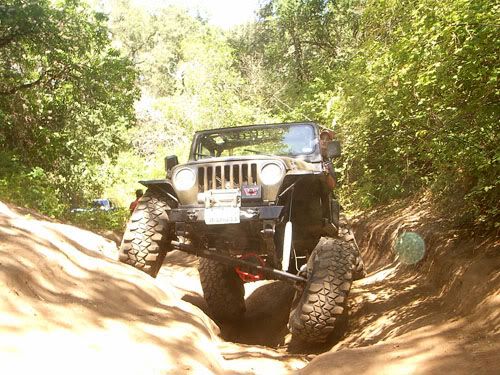 Some write-ups that I hope will help on your build-ups:
14 bolt Detroit install at home
Rear extended and 3/4 eliptical
Tranny work : AX 15 internal slave to external slave
Home built spring thread
Paint your Jeep or rig at home in a weekend
One Ton Brake Upgrade - Dodge RAM MC2500/3500
TJ front hood and grill on a YJ\CJ:
Limiting axle wrap idea for less than $10
Bedliner herculiner
Rebar ring install on wheels
Moving the gas tank up:
Newbie built front 60
Shaving a 14 bolt, or do a Chevy 13 bolt...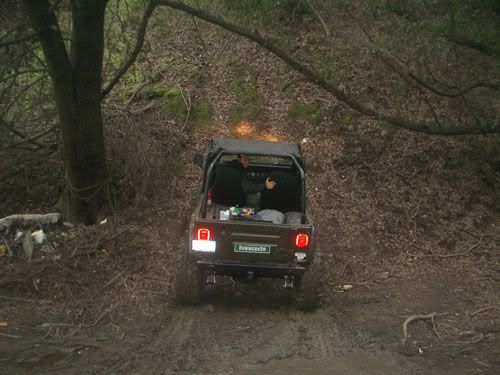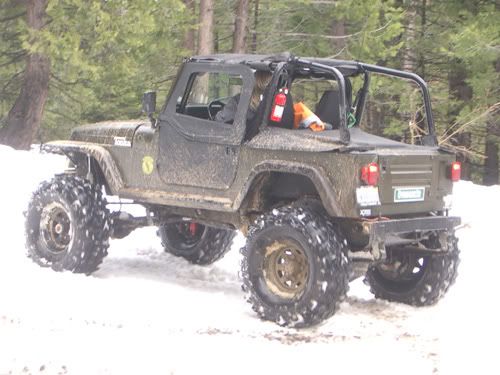 this is the beauty I started with: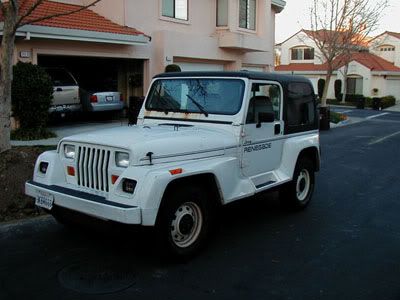 The actual config is:
-Dana 60 Ford HP 79 F250, high steer, ARB, 5.13
-Chevy 14 bolt (70's), Cab and chassis, Detroit, 5.13
-SOA with home brewed spring packs
-Atlas t-case 4:1 - Heavy duty upgraded yokes, etc
-Wheels - H1 double beadlocks 16.5
-Tires - Irok 39.5
-OBA home-brewed with york compressor, serpentine, truck air tank
-full 6pt cage, herc interior, TJ front clip, garage olive drab rattle can paint
-B-rad brewed anti-wrap bar and stinger yo!
-a bunch more stuff I am forgetting to mention
I am putting this thread together, to help others and newbies, like myself, and trying to centralize some info on how to get your rig built, some tips on locating the stuff you will need, what to do and what not to do. I will post more info and links to past projects and some write-ups I did in the past on the board that may help people out. I am getting PM's and people asking me how to do some stuff, so will try to get everything on this thread, and\or links to other longer threads. Hope this will save you some time and head scratching!
Gui
---<<< >>>>----
Just finishing up some stuff on the YTJ, and it has been a cool winter project. Thanks everyone for all the feedback, and all the info on the board! In a nutshell, build that started as a Wrangler YJ Renegade edition (argh) and went from RE SUA 4.5 and rear Dana 44, on 35's to SOA with bastard home brewed springs (Waggy, XJ, YJ), stretched wheelbase, full width Ford HP front, Chevy 14 bolt rear, detroit install at home (did a full write up on the General forum with pics), and a bunch of other misc stuff.
Some tips to help those as far as locating parts, etc. DISCLAIMER Not trying to pimp vendors, etc, just hoping to save people a lot of head scratching and a lot of research for people going in the same direction, since some parts were hard to locate or figure out. I recommend picking vendors you like to work with and support PBB vendors, they are well known and knowledgeable and will steer you in the right direction. In teh event I could not find some parts from them, some even referred me to places I could find what I was looking for quick, thanks again!
Longer Brake lines:
- speedwaymotors.com - $15 for 48" stainless steel braided hoses are hard to beat. Got fittings as well (about $2 a pop). they have great stuff for more fabrication as well, at very good prices.
Longer front shock tower
- Ford Truck (80's) Shock tower - Only $12 a pop from the dealer part number E5TZ-18183A
Front Dana 44 spindles
- Mine where fubarred, and I had some spindles a bit harder to find for the Ford 44. Some dana 44 spindles have 5 holes and some have 6 holes. I bought a set from PartsMike, excellent service and a couple days turnaround
Front Dana 60 spindles on the new axle
- I neded up biting thebullet and going with new ones from Doug (HighHonda), very fast service
14 bolt u-bolt plate
- Blue Torch, I think in the $40 range do not remember. Great quality compared to some I got before from other vendor (holes were not aligned).
Spring perches
- Great Lake offroad - I think I paid in the $30-40 range. Excellent quality, but you will need to drill holes and trim the tube diameter cut to make them fit on a 14 bolt. No biggie, but took some time to get them in. Not having holes also is a good option, since it lets you offset the hole if you are looking for more wheelbase, etc.
Springs
- I home brewed bastard springs (mixed waggy FR and R, YJ's, XJ's, etc) based on Waggy fronts, and XJ's for the rear. Waggy fronts all around will give you about 4 inches of wheelbase gain. XJ's will net about 6-8 inches depending of perch offseting in the rear. U-bolts will depend on what you are going to run, the 14 bolt ones are bigger diameter, and were harder to find. Some vendors do custom u-bolts, I bought a set, and got other set custom fabbed. Expect to spend around $60 for new custom bent u-bolts. You can also check 4 wheel shops and check what they have removed from other rigs and luck out
for rear mounts if you go XJ, Blue Torch has a sweet setup ready to go, about $300 or you can build your stuff, or weldd to the rear bumper like in my setup. I still need to remove and setup new mount to improve the rear angle, but it works good for the time being.