We left Florida and headed out and ended up in Birmingham at about 7:00 a.m. We had time to kill as we could not get the keys to Grey Rock till 9:00, so we went by to see the guys at BTF and pick up some limiting straps for my buggy.
Jason shows up at the shop and gives us the grand tour of the shop (beautiful place and f'in HUGE), and we are on our way out with some parts and Jason gives us cards with his cell # and tells us to call if we need anything, really nice guy, I see why they get so much praise on here from people they deal with.
Well I did not get to take a lot of pics mostly due to forgetting the camera at camp and some do to the fact that we kept having to fix shit!
The worst thing about living in Florida is there no place to really test stuff out till you travel 10 hours and hit the trails. Flexing on trees can only tell you so much about your rig.
2 of us had failed driveshafts due to the driveshafts shop inability to weld. They were both fixed fairly quikly thanks to the portable welder at Grey rock. Those guys are great! They gave us keys to the shop and gave us free reign over everything!
I also landed the entire weight of my buggy on a front heim and popped it, subsequintly (sp?) bending the one on the opposite side of the link. This was at about 8:00 pm on Bump and Grind.
After scouring through all of our trails bags I cannot find any heims! I swear that I had 2 but they were not there, typical.
My last resort was Jason at BFT. I was assuming there is no way he would answer his phone at 8 at night but he did! I explained my situation and he said he had some and would be at the shop so I could grab some. I sent the girls up there and he GAVE them to them! He siad he was glad to help!
Thanks Jason, you really saved my weekend! I really appreciate it!
I would not have any idea where else to look for heims on a Friday night or even a Saturday in Alabama. Thus 10 hours of driving and $400 in diesel fuel would have been for nothing.
On to the few pics that I did take.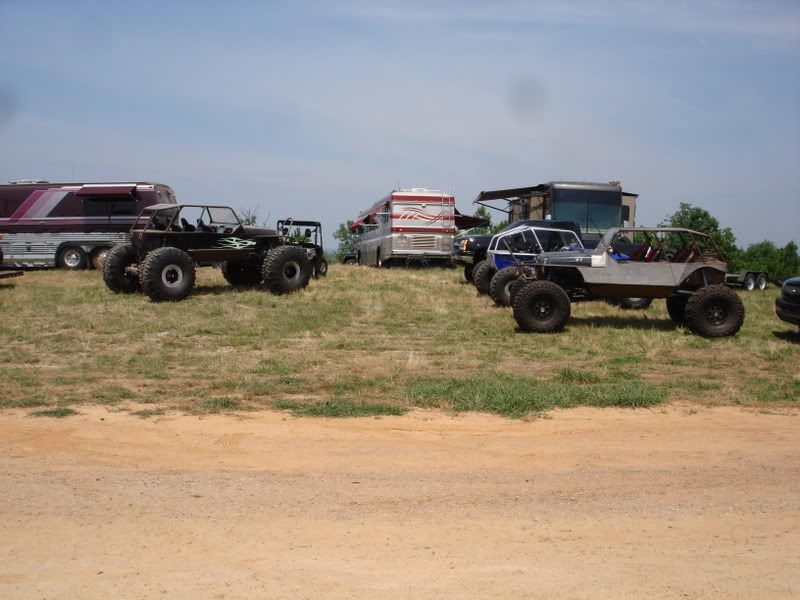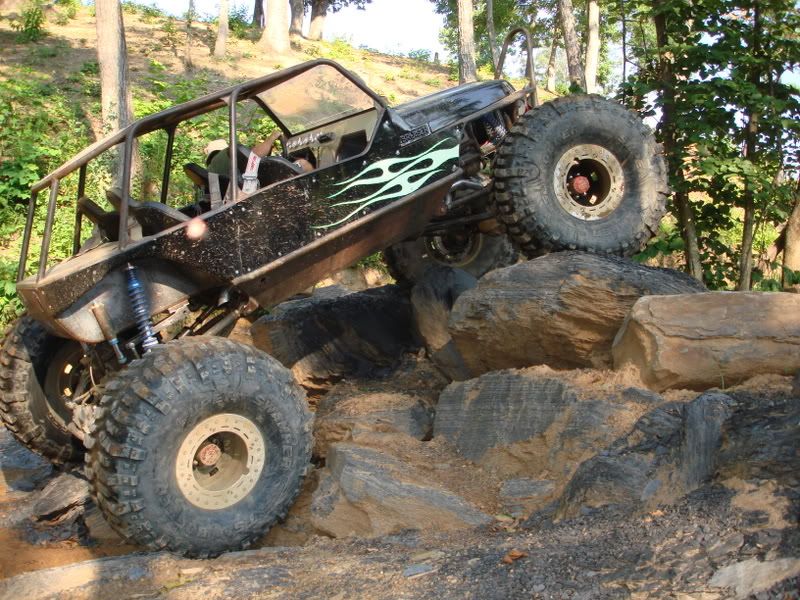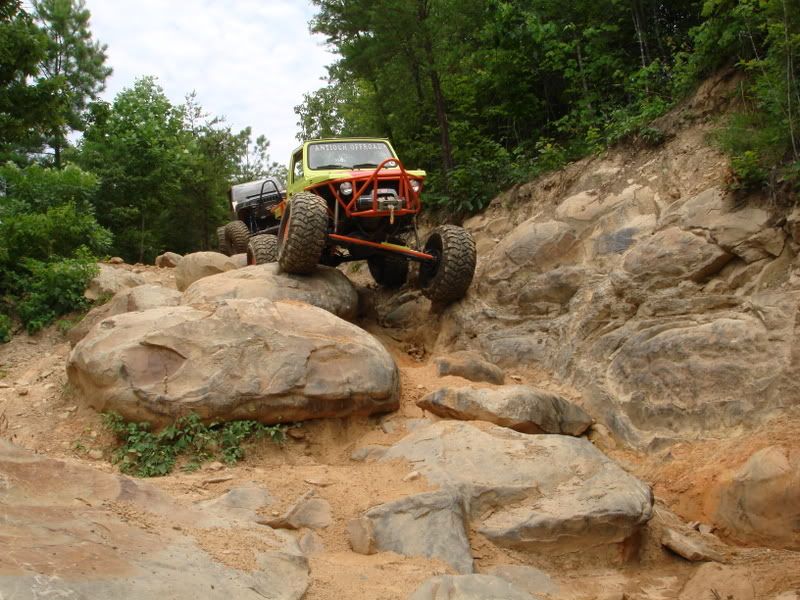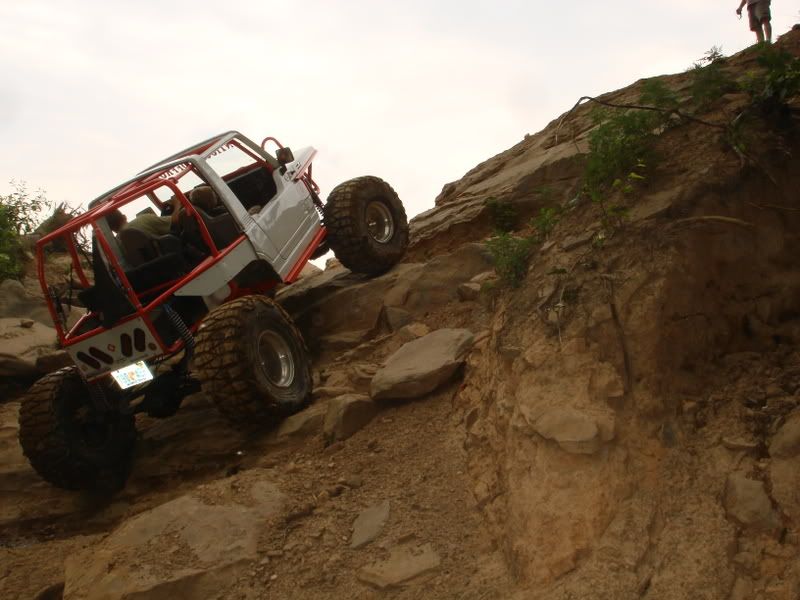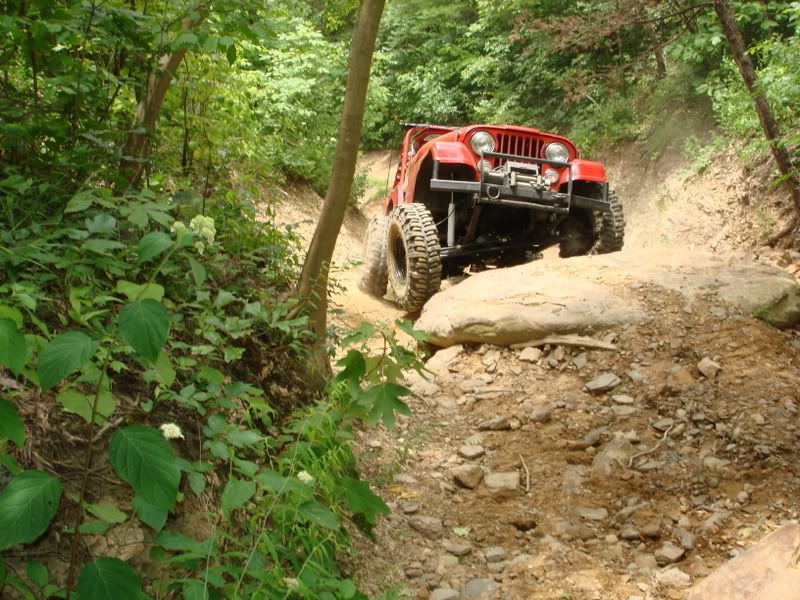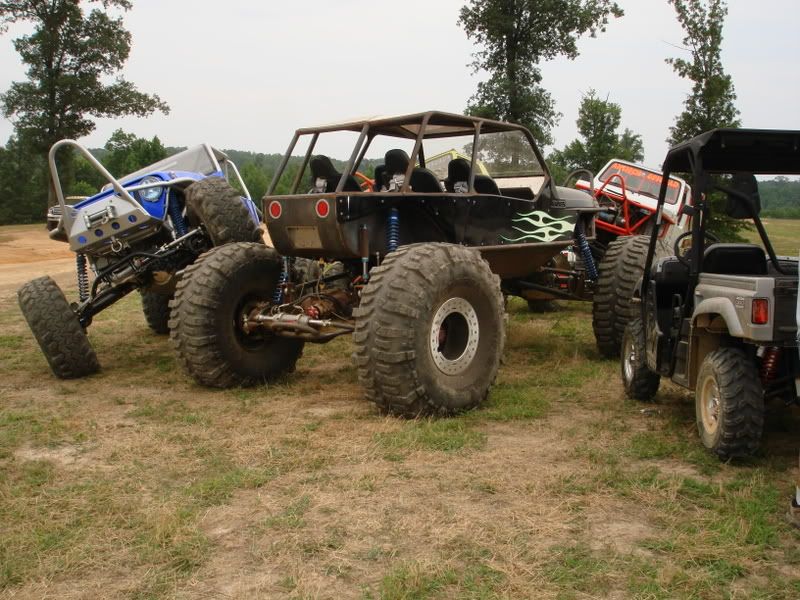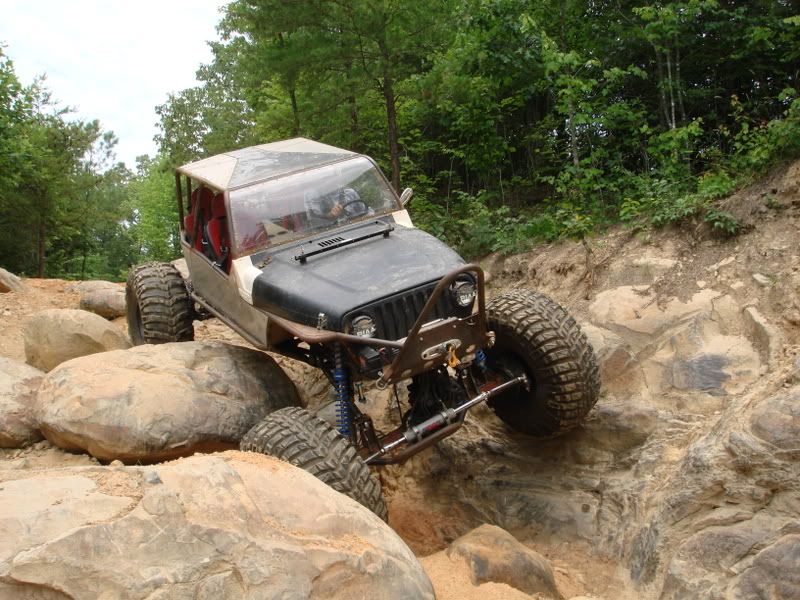 I think that Grey Rock is twice as hard as it was just 7-8 months ago when we were there. Buzzards Roost has much larger holes than before, along with a few other trails. My new favorite is Pitch Fork I or II (I forget which one) and Horsepower hill. Both made me work to get through them. Cable hill was pretty wet so we were going to save it for Sunday morning but we ended up running behind and never made it over there. We all made it up last time but it was much drier then.