Discussion Starter
•
#21
•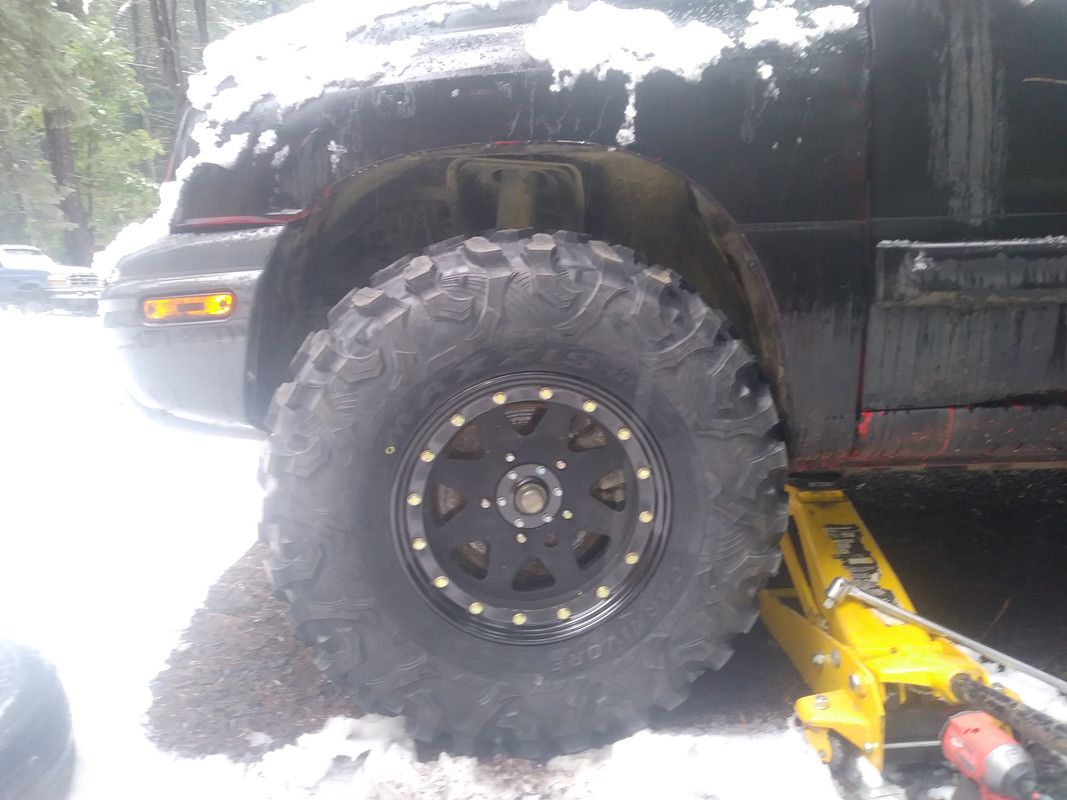 Half ass put it on the front. The later "vitara" calipers stick out further and won't work with stock Sami wheels. It's only like 1/2" at most, but the smallest spacers I saw were 1" so I ordered a pair. If they aren't enough, I'll order some 1.5" and put these on the rear. Pic is at full droop.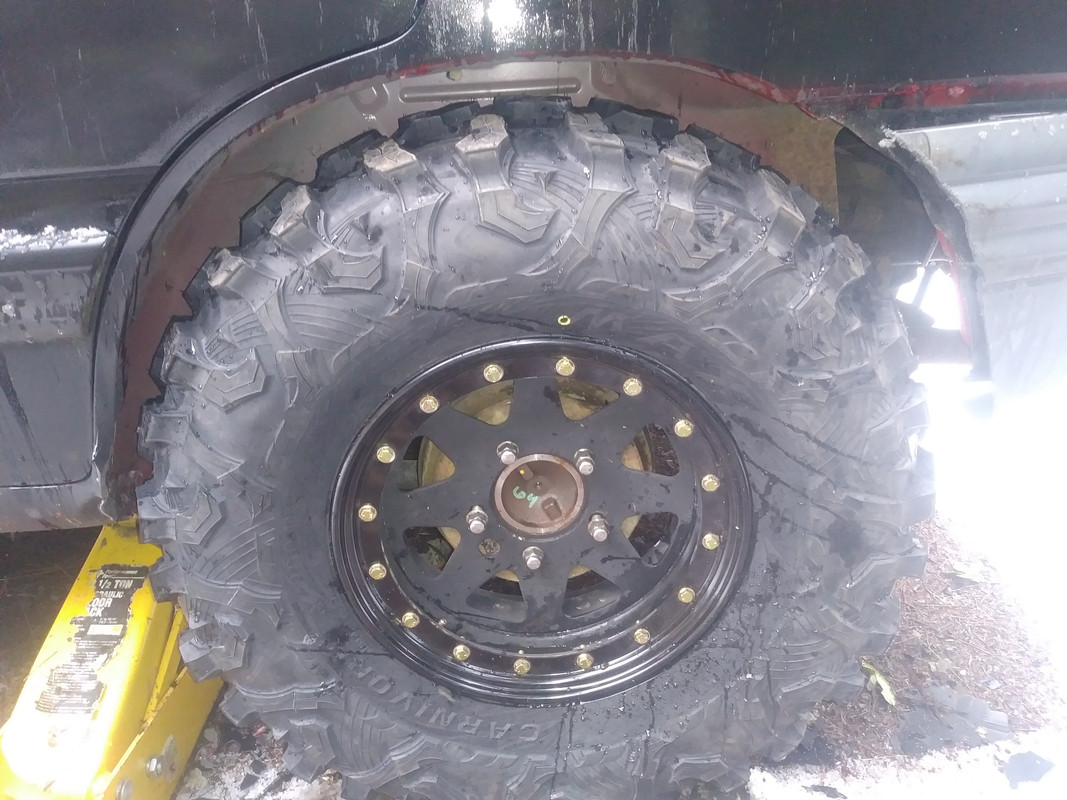 It wouldn't fit even at ride height with weight on it :laughing: I trimmed the bumper and beat in the front of the wheel well so at least it will roll around on flat ground. I only have 5 tires for each, so I basically need to get the 32s on the 4 door so I can have rollers for the 2 door. :laughing:
Also got the auto pulled, that was more of a pita than I expected. It's hard to get to anything with the inner fenders in the front. I just want to pull the coil spacers off the 2 door and then kick it out side and start on pulling the 5spd. Hopefully by the time it's out, I'll have my parts from trail tough.
I also need some type of trans cooler. I had really good luck with the heat sink cylinder type with my full hydro on my other rigs but I'm not sure if it would work good for a trans.