The first really dumb thing I did was in the snow. I had just finished pulling my buddy out of a deep spot. He was in a Pinzgauer on 31s and I had 37s.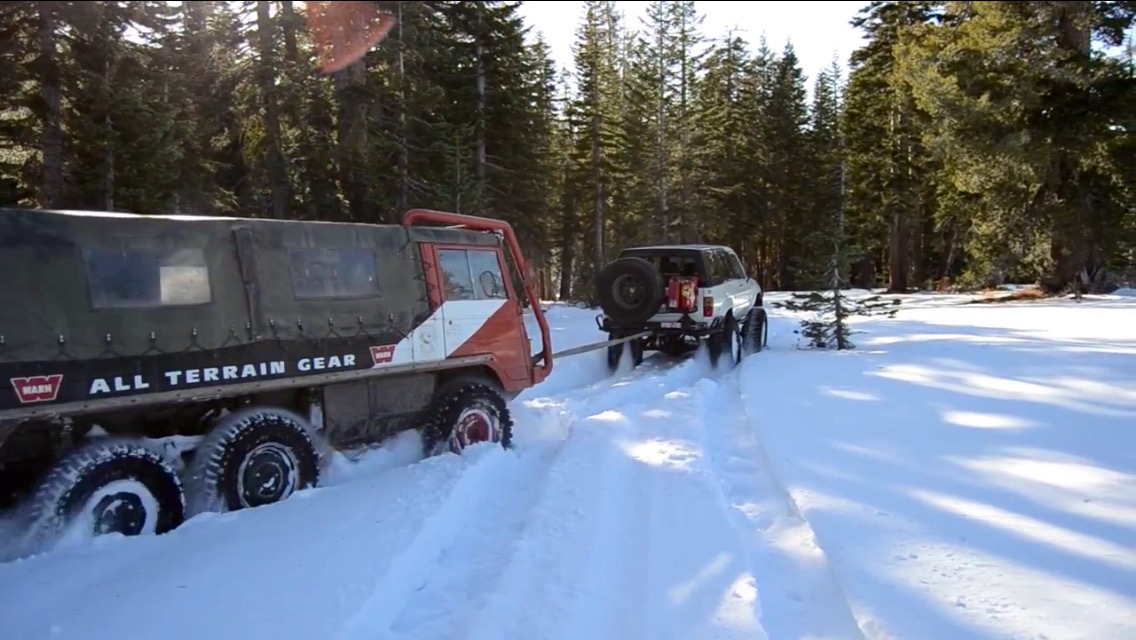 My fuel pump was dying, so I would have off and on full power. I was leading the line and it was wide open :homer: the trail fallowed the ridge to the bottom of the hallow.
Instead of fallowing the ridge, with everything covered with snow, and my foot pegged I just went straight... looking back, I'm not sure why I didn't think there was an issue driving down that steep of an decline. I'm sure I had a huge grin. I get to the bottom..moving about 20mph to find a creek with deep banks almost as wide as my rig.
I was hard on the brakes when I saw it. I don't think I slowed down at all, back on the gas coming out. The front of my rig was launched in the air about 10'. I was back on the brakes when I slammed down. I blew out both my shocks and introduced my drag link to my oil pan.
Every one in the group saw me launch it, they were laughing their asses off. Now I'm 250' down a 30* slope. I'm still in the creek and my oil pan is making all kinds of racket from the dent.
Reverse, low low and both diffs locked. I peg the throttle and it's moving. Slowly. Snow was almost to the top of my tires. Took about 3 minutes to get up and the rig was so hot, I had to just pop the hood and let it idle. The heat melted some stuff, like my front air line. No more front locker.
Trips like this, I can remember almost every detail. Trips where everything went well, I can almost forget, until I see the pics.