I have searched this on various sites. I know there is not a lot on here, so for those of your still sporting 4 squirrels here ya go: Edit It appears that this only works on the early efi, pre 1988.5.
The supra AFM is larger and also has a 3"diameter opening that easily adapts a high flow air filter of your choice.
It is 2.5"x2" inside vs. 2" square on the stock unit.
Parts:
-AFM from a 1982 supra. (any other year is not "bolt in" or should I say "plug-in") Part#22250-43110 & 197100-3020 (both are printed on top)
-boneyard intake parts to adapt the 3" opening into the intake plenum. Plumbing parts also work.
-clamps
-air filter with 3" diameter fitting
I have also modified my stock air box to be a battery holder and moved my air filter to the cool side of the engine bay. This would require extending the wires, but is not difficult.
The swap is self-explanatory, but here ya go. Take off the stock AFM, replace with supra AFM. The supra AFM has 3" diameter openings on both sides, the stock is 2 7/8" going back to the engine and square going into the air box.
I reccomend that you take the intake to the boneyard or plumbing supply store to make sure it all fits before you take apart the stock configuration.
I felt there was a better throttle response and a slight increase in power, though I think my top speed is perhaps unchanged. I don't know if it has impacted mileage. I am not sure how it will impact smog, but I'll update it when I find out. I should note that I had a cone filter on my stock AFM prior to the swap. I also have a header which may impact the results in a positive manner. Other than that I have a stock rebuilt 22re.
I got the idea from Jeff Mosks page, and I think he got it elsewhere. you can read about it here.
Jeff Mosk stuff
Also here is a
4x4 wire thread
that has the most discussion and feedback that I have found. Jeff has a little more to say about it there.
Now the pics: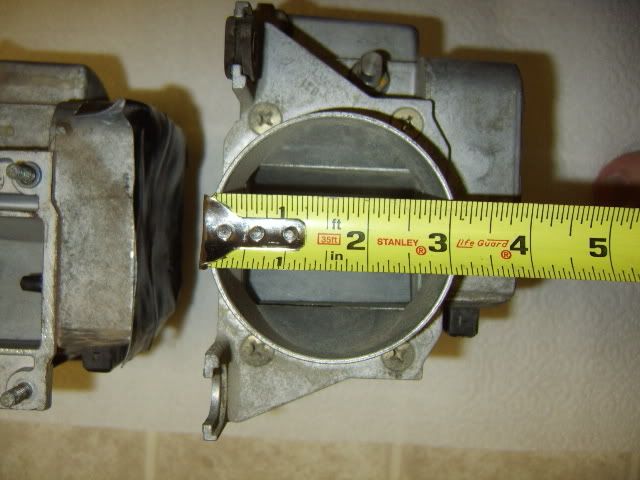 The opening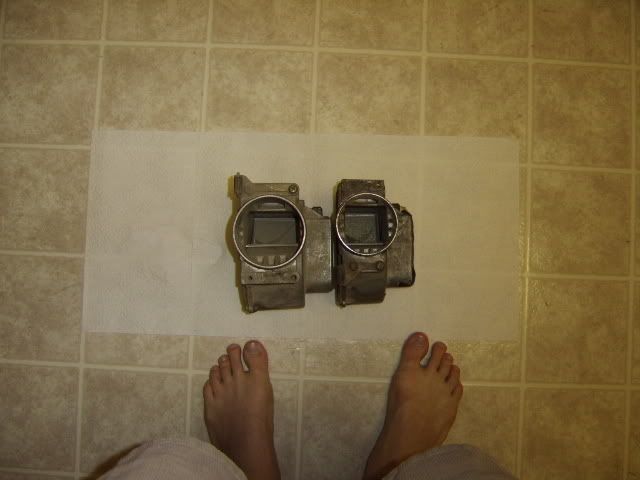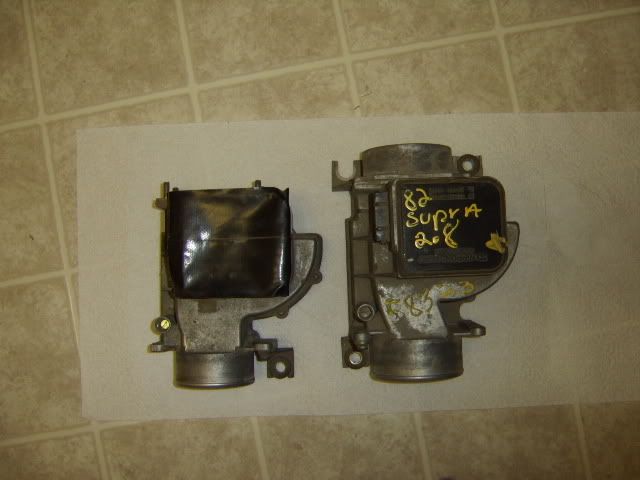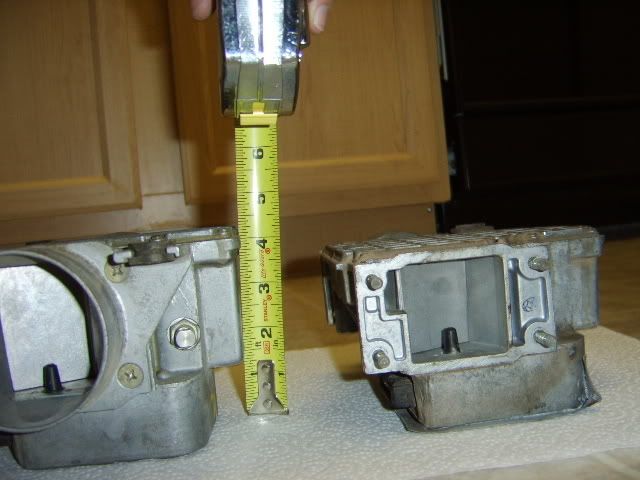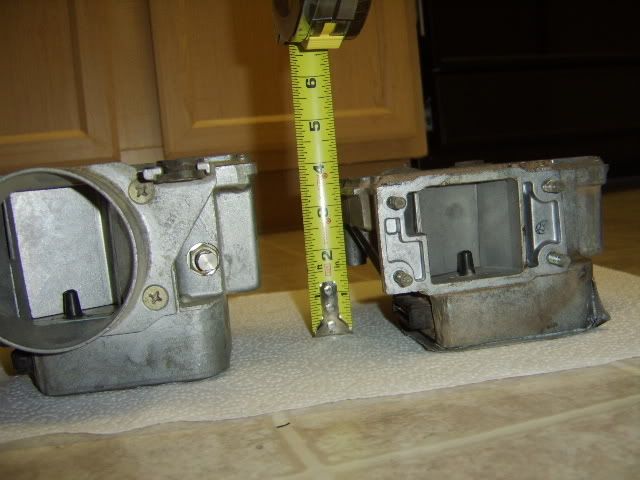 side by side
I don't know what this adjustment is for shown in the center. Anybody?
If you want to simply add a cone filter to your stock filter you can buy a 4" plumbing cap, drill holes for the bolts and adapt a 4"diameter filter.