Have a Camden supercharger kit Im looking to unload. Bought the kit from Pulley boys a few years back for 2400, just looked at there site and theyve gone up a little. Anyway Kit comes with everything you need. Ill even throw in the oil pan with bung in exchange for an unmolested pan. Comes with high (~11psi) and low boost (~6psi) pulleys. I only use my Zuk for trail runs so it doesnt have many miles on it in the couple years Ive had it, maybe a couple thousand if I were to guess. I ran with pane and never had issues with it, however if you run petro, its recommended to run the weber carb. Feel free to ask any questions.
$1200/obo Buyer pays shipping (kits weighs 60lbs, located in Reno, NV)
On my Zuk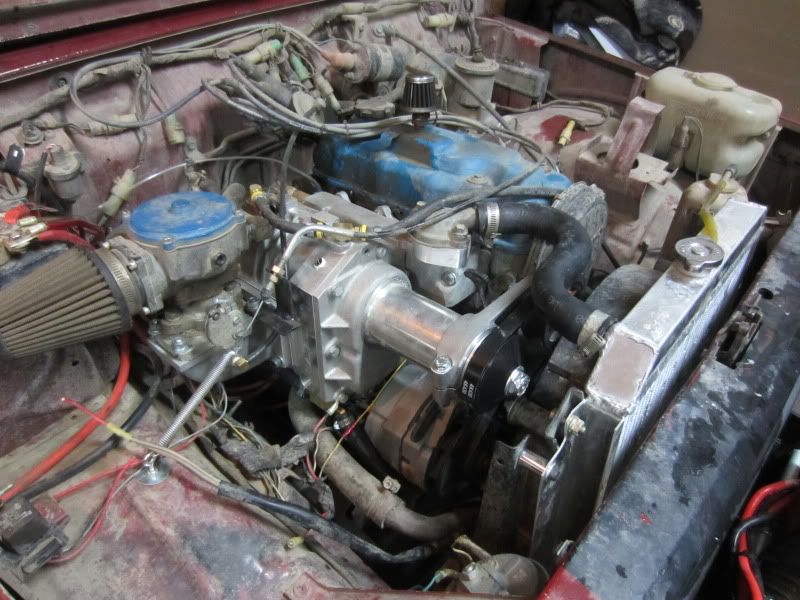 Its currently no longer installed and ready to be sold.
Link to Pulley boys:
http://www.pulleyboys.com/store/product.php?productid=207&cat=74&page=1