Discussion Starter
·
#1
·
So Ive seen the Q asked several times, will the two work together? Well My findings are not concluded but I will tell you what I know.
The disconnect is large enough the crossmember will not fit over it without modification.
The thickness of the stock tail housing and the Disconnect, at the bolt holes are the same.
The space between the flanges on the disconnect is 1.025".
The thickness of the things that will be using that space are :
Crossmember plate Mine is 3/8 .375
Nut .370
Washer, or not TG kit came with none .100
Now to the bolts. The bolts I run are longer than stock to accommodate the plate crossmember, and appear to be the same length as the TG ones in the kit. The kit uses 4 studs in the top holes, because of interference with the new output bolt flange. So it looks like you may have to install the crossmember at the same time as the new rear cover, because with the studs installed, space might be to tight to install the cover, tighten, then install crossmember.
Here are some Pics. Any Qs, measurements, Pic requests, SHOOT.
The tape represents where I will have to cut the top off the crossmember to make this all work.
I would just put it in so you all know the outcome, but my floorboards are going to take some reworking, due to the duals and raised powertrain.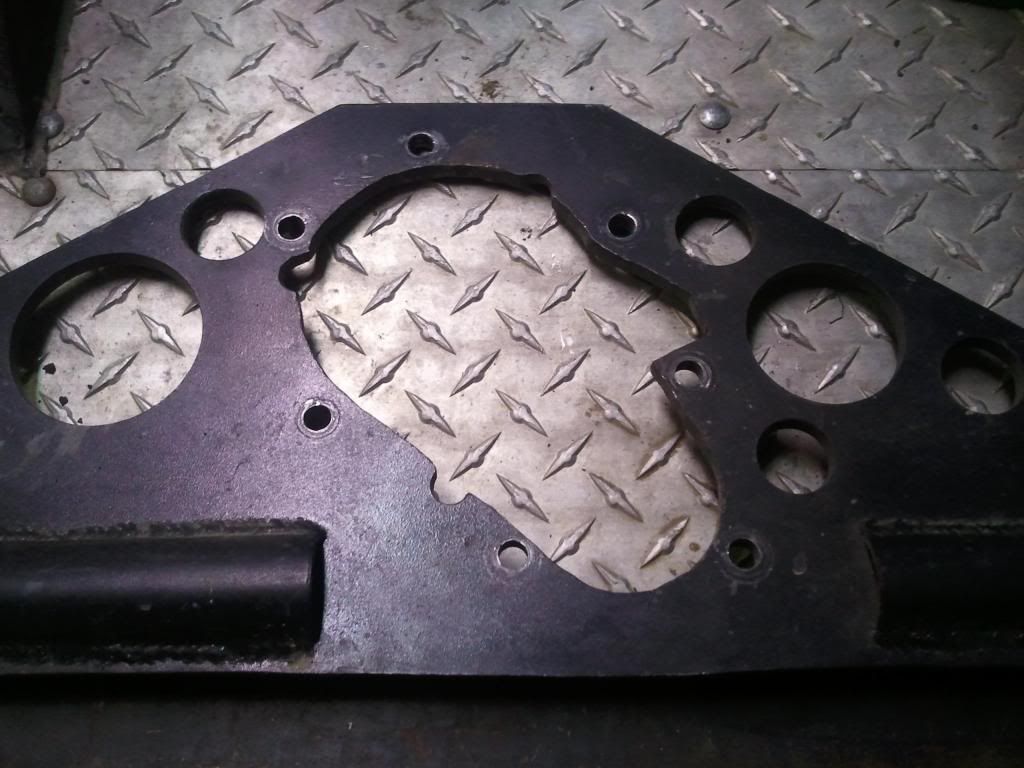 TG stud and longer than stock bolt for crossmember plate. The end of the bolt is discolored where it threads in, Its been in use a couple years.