I know there is both a go fast steering thread and a recent thread inquiring about our steering. We have been hounded about our secret steering all this year so I am about to drop the secret, but first. In previous years racing we were breaking 1 to 2 steering boxes and pumps per race with a traditional ram assist steering setup. After racing a season with both Ultra4/DirtRiot and getting on the podium 6 times in 8 races. This year we did all that on the same parts we started the year with at KOH.
I am going to start by giving credit where credit is due, this thread is going to be long winded so if you don't like it hit the back button now. I have waited to do this because there are going to be people arguing against what I am saying despite the fact that I can prove what I am saying works. I wasn't willing to start this thread until I was good and ready to field such retarded comments as "but so and so said this" I don't care what any one has ever told you, it may very well have been wrong. The most important information I got in all of this came from Hydrodynamic right here on pirate. I have had long conversations with Jeff from Howe, Tom Allen and Lance Gilbert with PSC. Hydrodynamic (name is Jeff) was the one that could explain to me what I needed to understand. The thing I couldn't wrap my head around was that a servo is not an orbit valve, but provides the same hydro service via a differential pressure between mechanical input and mechanical output forces.
The class we race in requires a mechanical connection between the steering wheel and the wheels, no full hydro. Our very first desert race ever was the 2012 KOH Every Man Challenge. While in 3rd place in that race the Scrambler broke its first of about 15 steering boxes with hydro assist that lead me to the end of the earth and back on all things steering. I have been working on a solution to regular hydro assist for about 4 years. We were at the Ultra4 Reno National Finals last year and broke another box on the front row in our prelim destroying our chance at a podium. Later a friend of ours Clay Gilstrap ran one of the fastest qualifying laps in 4400. Where he hit a rock so hard as to explode a tire, the tire balls, and a forged Method wheel. Without damaging any of the rest of the car. His is a Tribe4x4 built IFS rig with a Howe trophy truck rack. It occurred to me that the IFS rack is literally just a different configuration of ram assist. I began by reading the whole go-fast steering thread and anything ram assist related I can find. After talking to all the big steering manufacturers I decided to abandon traditional ram assist for our race car. There are people racing and doing well racing with regular old ram assist but for us it had to go. I wanted to figure out how to get the power of full hydro while staying class legal with a real mechanical connection. The willy's race truck had been built around the steering in the first place so we kept our box and just modified it.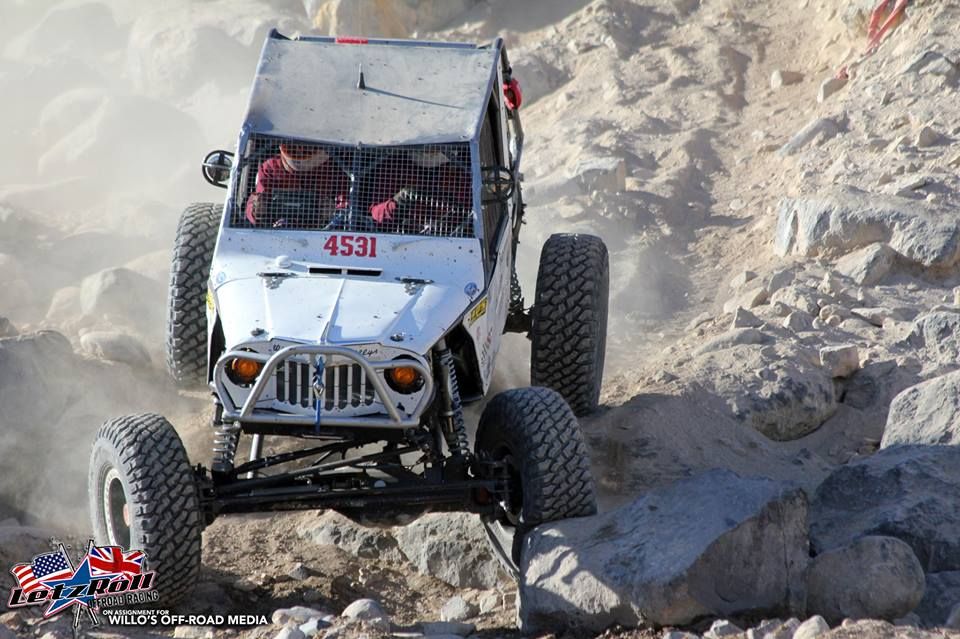 A power steering box is a small ram assisted rack & Pinion unit all by itself. The rack doubles as a ram shaft as well, the pinion being the sector shaft, the box having its own steering servo on the input side of the box. There is a tiny little port that runs the length of the bottom of the box from the front of the piston to the servo. For the piston to move forward all the fluid in that cavity has to return to the servo through about an 1/8th inch hole several inches long. This hole cannot be adequately opened up where other ports in the box can be. In an event where the vehicle plows into an immovable object at speed the wheels trying to move the internals of the of the box faster than fluid can evacuate the small port leads to a momentary hydrolock event and leads to the sector shaft twisting off, or breaking the teeth off the sector shaft.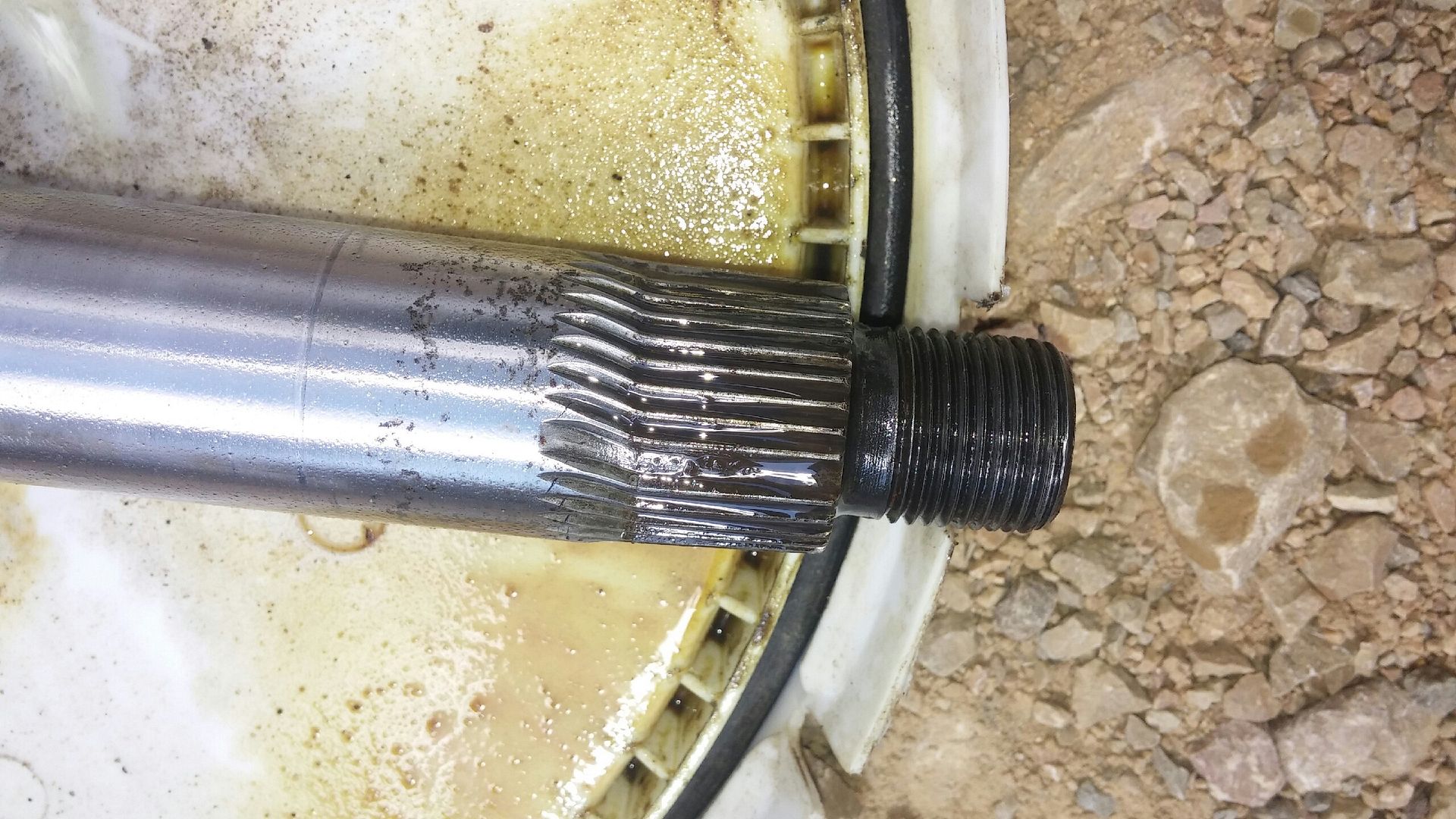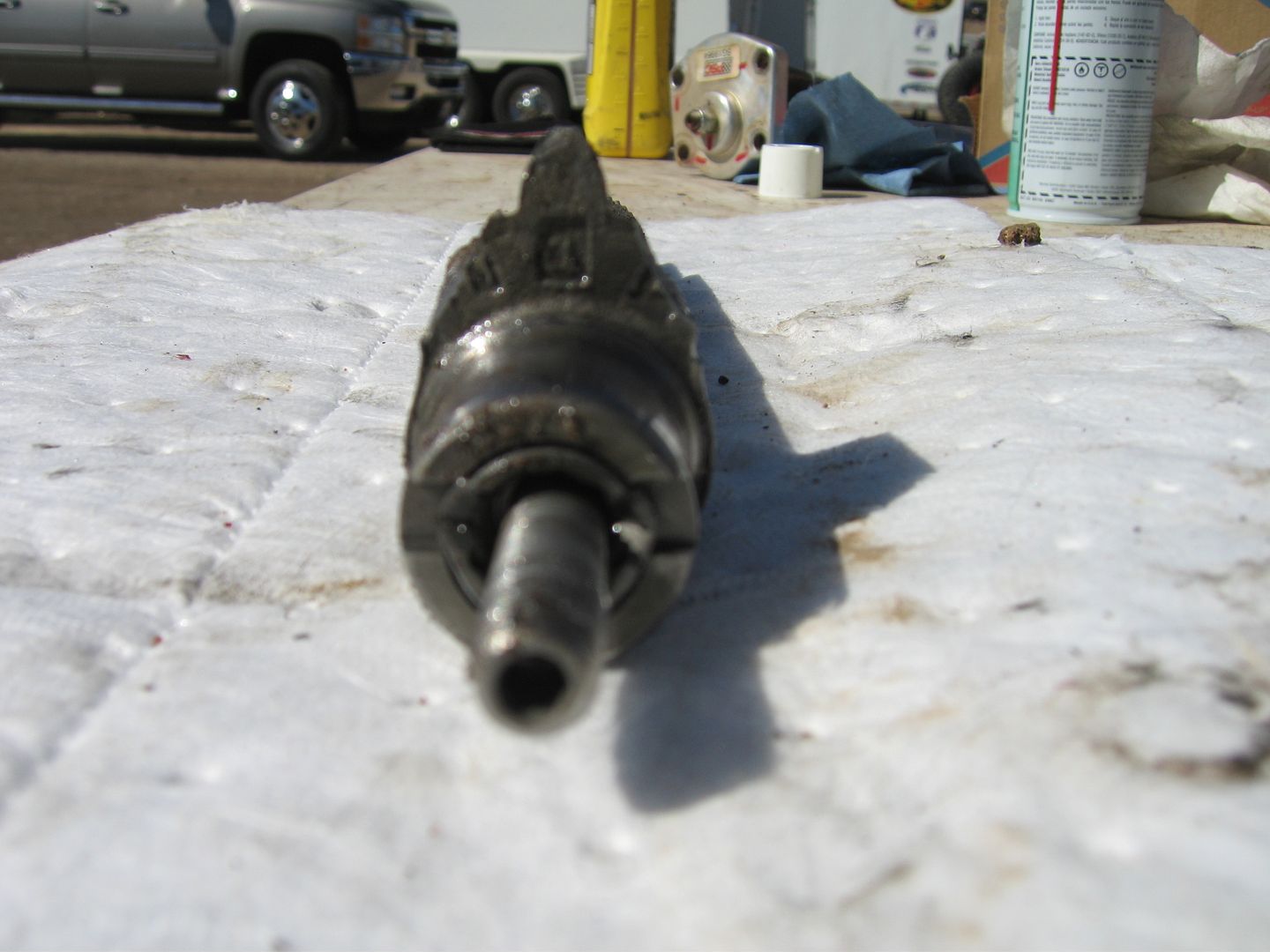 The secret is don't bother calling sweet. Call Howe. Sweet specializes in circle track and street setups meant to run a maximum of a 1 ½ inch rams. Howe buys servo's from sweet and modifies them. The whole trick is three parts that are volume matched to each other, the pump servo and the ram. These 3 part numbers are all the right size for perfectly smooth 2 1/2 turn lock to lock steering. I use PSC for the pump but Howe sells an equivalent one, we have ran both. But the modified PSC pump in this application is $200 plus the pulley and works fantastic. With this pump and servo the Howe ram requires more fluid displacement while creating the same pounds of steering force on the steering knuckles. Howe's 2 1/2 inch rams have smaller shafts which means more fluid displacement. This is the servo that Howe uses on the trophy truck rack. A friend of ours bought a stock servo straight from sweet to run in conjunction with a cable setup similar to the poison spider 4500 rig from the first EMC, and it doesn't work right. So even though its 200 more dollars from Howe than from sweet it really does matter. This is what we won the national points championship with and I insist it's amazing. You will have to figure out the pulley size you need for yourself. We run a ford engine and our crank pulley is about half the diameter of an LS crank pulley.
Pump part number SKU #: PSC-SP1200X-8-12
TC series Extreme Duty PS Pump-SP1200X : Pump Systems and Components, Universal Pumps | PSC Motorsports - performance steering components
Ram part number SKU #: SCX2212K1
XR Series 2.5" Double Ended Race Cylinder | PSCMotorsports.com performance steering components, power steering
Servo part number P# - 725 with a 200# torsion spring
Control Valves | Parts Categories | Howe