The Baconator - Rubi on 42"s - Picture Heavy
This build thread is more for the archives/ideas or just one more thing to flood the UJ Build thread links. The build was completed over this past summer, but it took a while. Its a friend's Jeep that was having a hard time keeping alloy axle shafts alive in the Rubi 44s with 35" Mud Grapplers (read "driving style") so mutual friends and peer influence talked him into spending some money on new parts. The Jeep went under the knife at a shop nearby owned by a mutual friend. Work was started, problems with parts and vendors arose, the shop owner got busy with other work needed to be done to pay the bills, the Jeep owner got busy with his own company and needed to pay other bills rather than buy parts, etc etc. Jeep ended up sitting for a good bit of time with all the Rubicon goodies sold, and only the HP60 and 14B parted out, cleaned up and the rear links tacked. After a while an agreement was made to move it to my garage and for the owner and I, and other friends to work on it so that the shop owner could get his space back for some projects he needed to roll out the door and so that the Jeep owner could get his Jeep back on the trail and wheel with the rest of us again.
I ended up with it for the duration of a winter. After I did a bunch of work to it, it went down the road from the house for some tube work, and then up to northern virginia for some more details, and then finally back in my hands for a few post shakedown de-bugging things. So thats kind of the story.
This build was originally posted on JU... so it basically gets no views over there and is more than likely help here. The big thing with this Jeep was the front stretch with behind the knuckle steering, and hydro assist on 42"s and its still rather low COG. Most of the work is not a new concept, by anymeans, but the rig is cool I think and it might be able to help someone out.
'03 Rubicon
42" SXIIs on 20" Trailreadys
14 Bolt Rear - ARB, 5.38s
'78 Ford D60 Front - ARB, 5.38s, RCVs w/ flanges, Reid knuckles,
Atlas II 5.0
14" Sway Away Race runners
2.0 Sway Away Bumps, all corners
Full traction belly, with 4 link rear, 3 link front, 2" x .500 wall DOM lowers.
QA1 Rock Ends at every link end.
Genright EXT tank
PSC Hydro Assist w/ Reverse Rotation Astro box
And now begin the Copy and paste. I'll try to edit and combine posts as I go to make things sound more present tense.
Pictures...
As it came to me.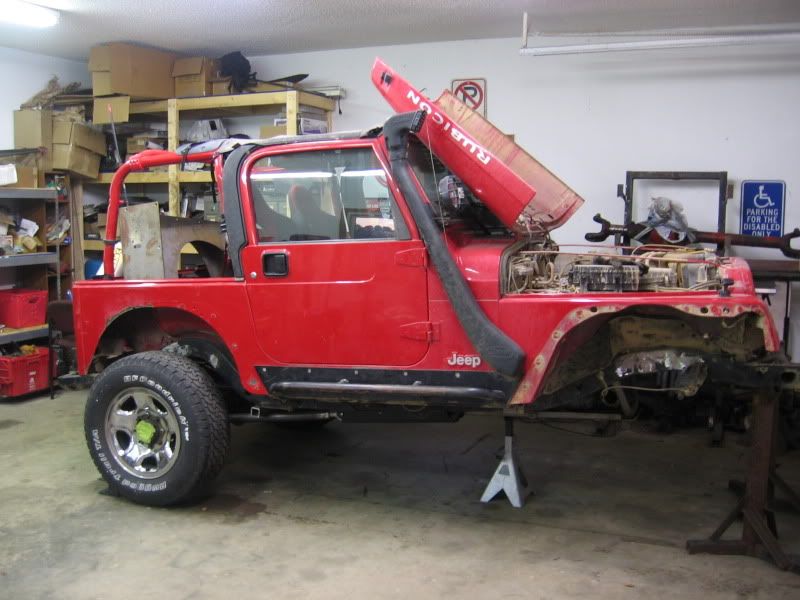 14 Bolt and bent upper links?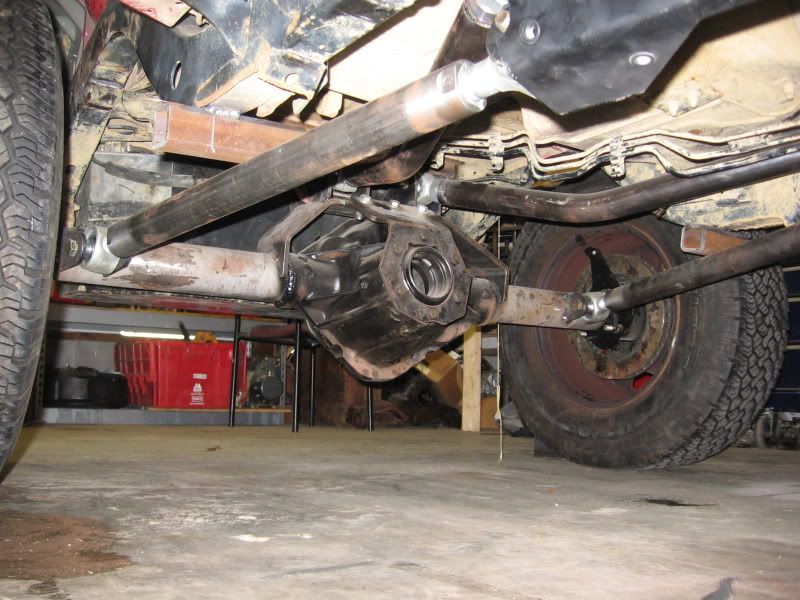 QA1 Rod ends are NICE! 40 degree flex.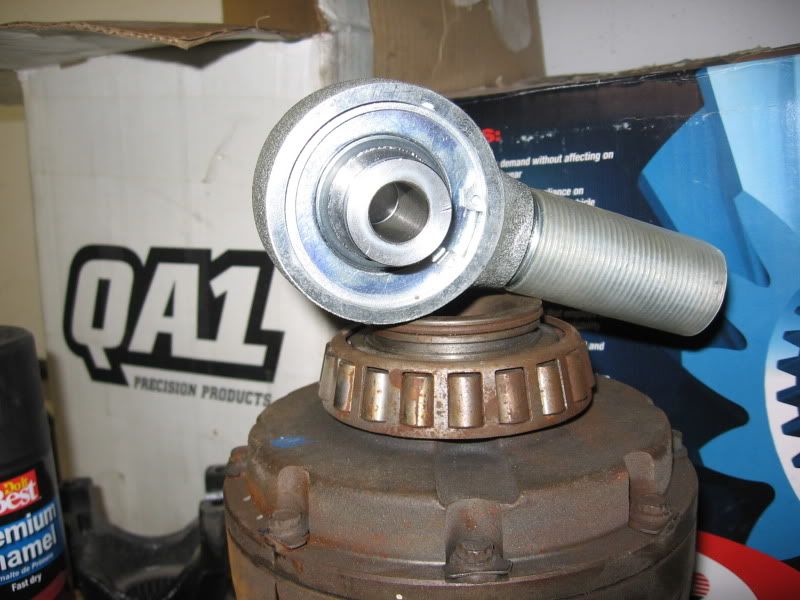 Missing hardware
Stretch panels have been sitting a while.
Nice coil overs.