Go here:
http://www.pirate4x4.com/forum/jeep-hardcore-tech/1653937-project-cj5-will-ever-see-daylight.html
:flipoff2:
This is going to be a low budget, old school CJ5 build.
Specs at the beginning are:
1977 CJ5
304 v8, T150 tranny, D20 case
33" Maxxis Big horns, stock everything else.
Metal front/ glass rear
Here she is the day I picked her up:
Plans:
~5" stretch up front, ~3" rear. No comp cuts.
-Belly up skid.
-Frenched in Leaf spring hangers.
-Stock YJ leaf springs with spare main leafs bolted to the side of the jeep ala M38 style
.
-FI 304 or 360
-NP435 mated to a D300.
-Cable shifters for easy access to the shifter.
-Dana 60 Front, narrowed 4.5" on the long side for a total of 2.25" shorter on each side.
-C&C 14 Bolt rear. Slight shave but nothing more because I don't see the point.
-39.5 Iroks on TR beadlocks.
-4.56 Gears and Lockrights front and rear.
The first thing I did for this project was buy my first welder. I needed something to get me started on the learning process. It's not the best of the names but it has worked well so far. Everything about this build is BUDGET.
Next, I wanted to start on the jeep. I figured safty first so me and a buddy put the cage together. No, my welding skills were not practiced on the cage :flipoff2: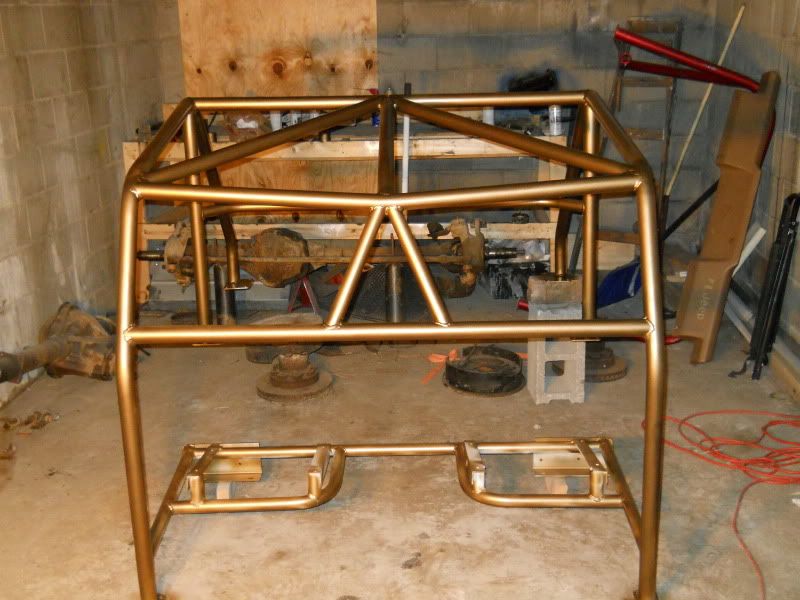 Got started on the tire carrier, because those are important.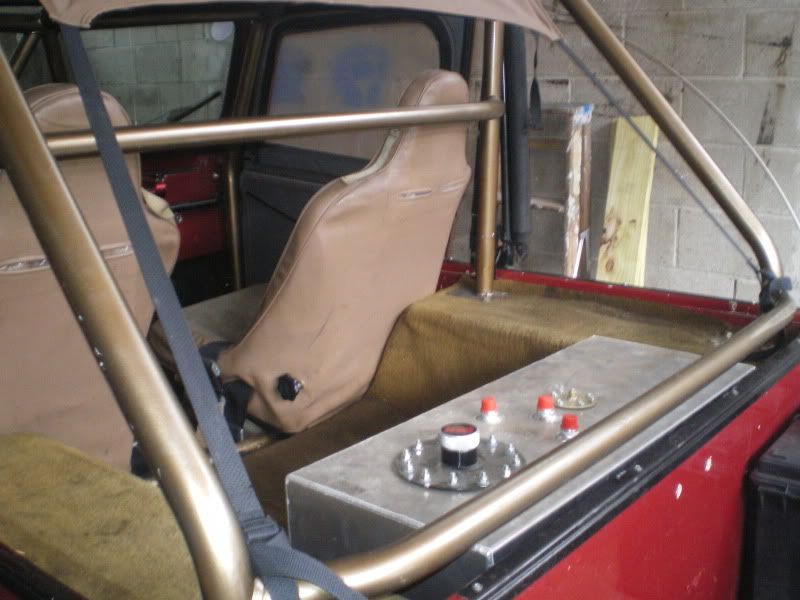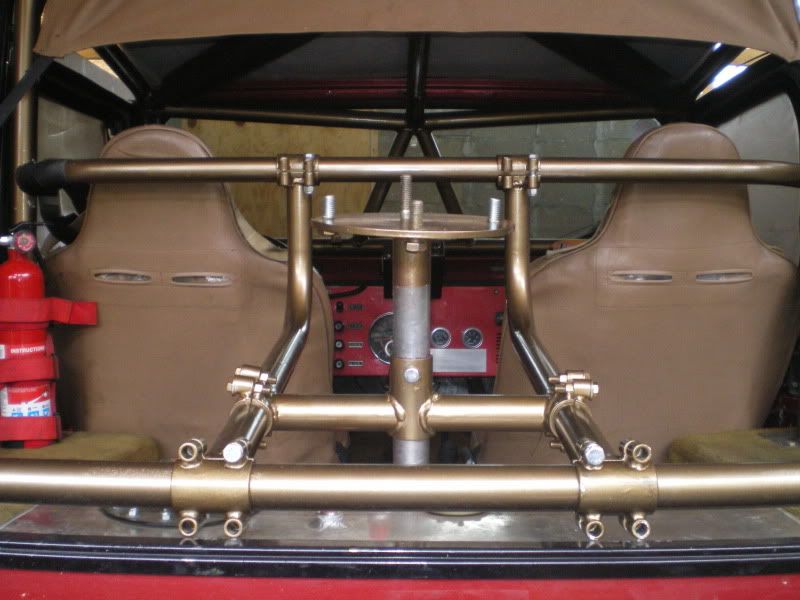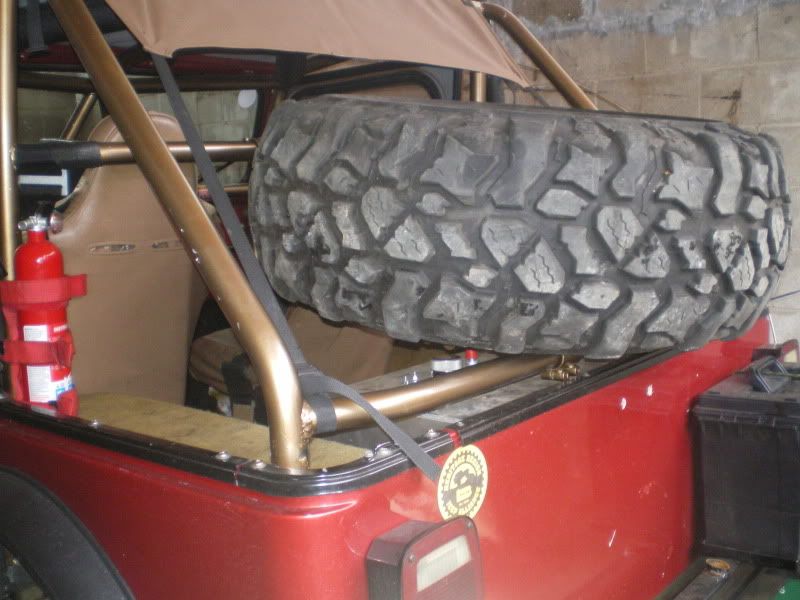 Then I got the seatbelts all welded in. These are double shear from Dan at RuffStuff. I'm told double shear is the way to go.