Discussion Starter
•
#1
•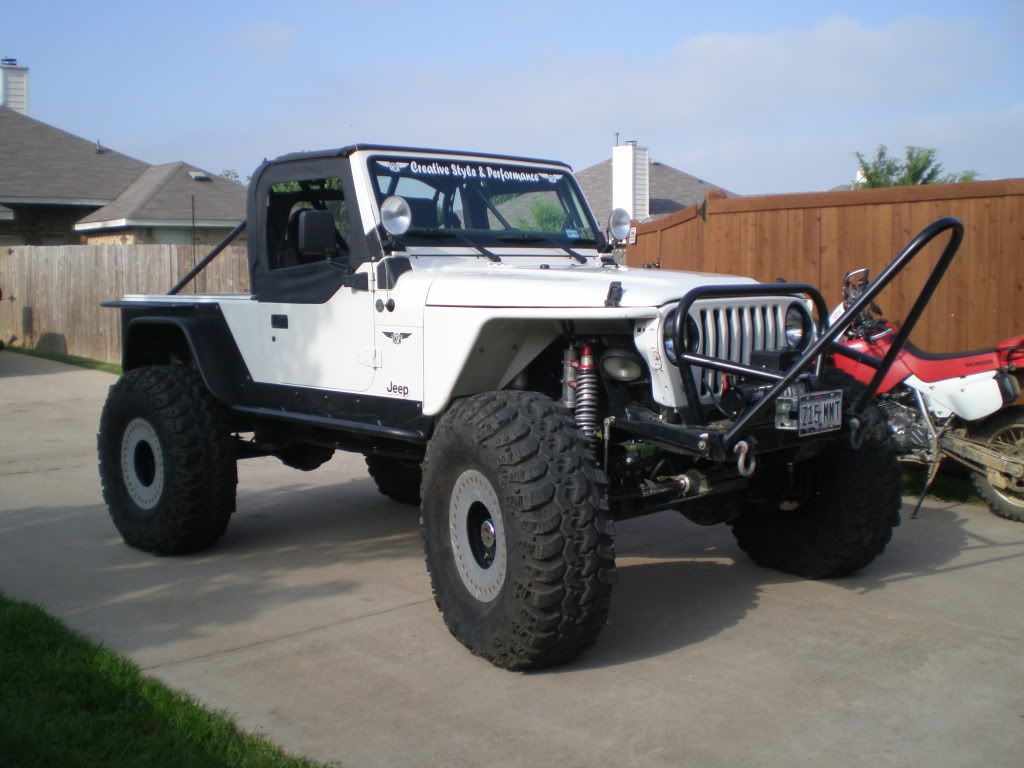 2005 LJ, 60's f/r, Atlas, full hydro, 42"s. Heavy bitch!! 4900lbs. Bought new, wheeled stock, 33" X-Terrains, 35" Mud Kings, 37" SSR's, 38" TSL's, 38.5" SX's, 39" IROK's, 40" MTR's, and now 42" IROK's.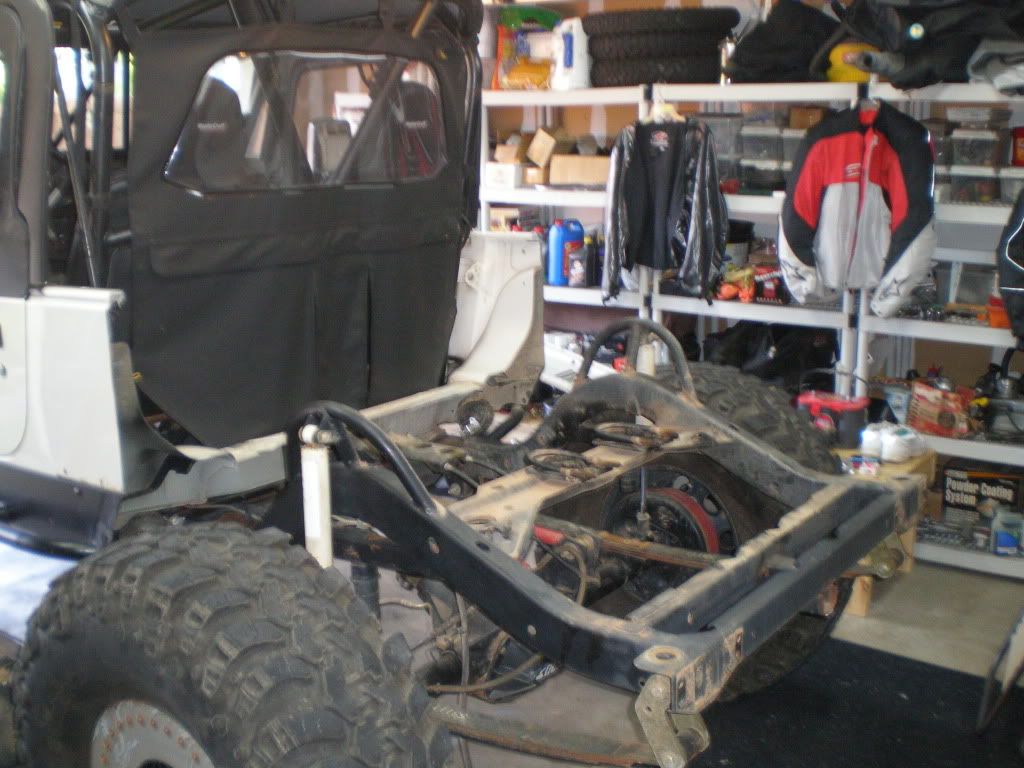 Something fell off. It was worth money to someone!! TJ to LJ conversion.
Trying to seal it off, keep heat and A/C in for the wife, and the snakes in the Clayton creeks out.
Starting to take shape.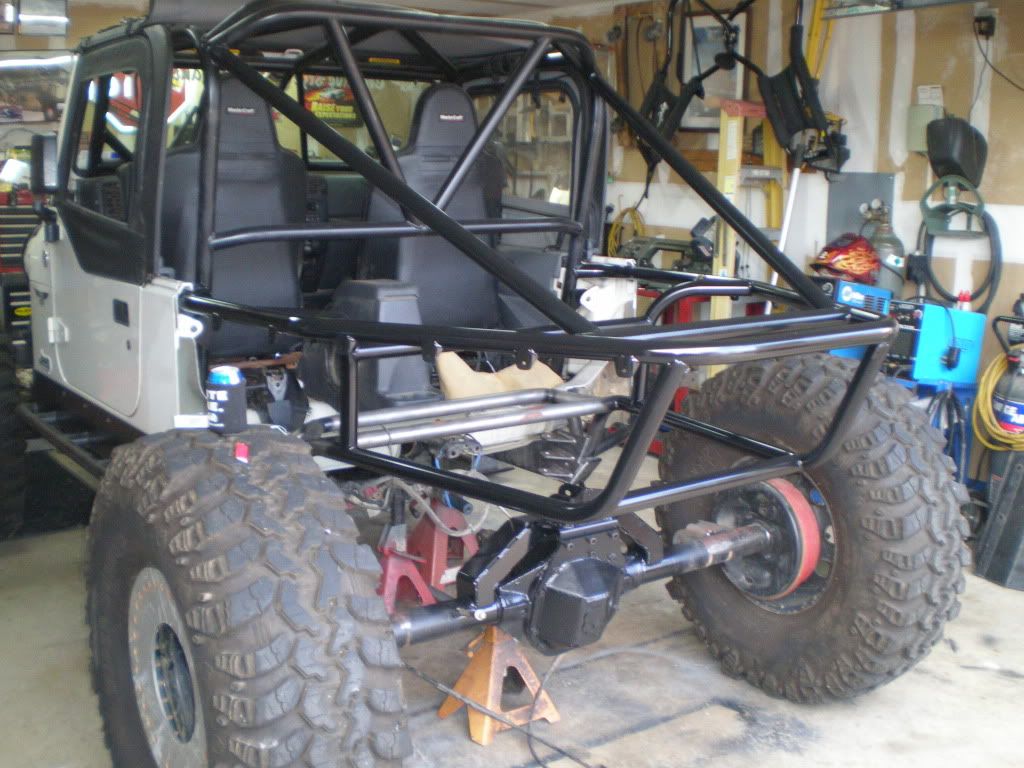 Roll the axle back under to get a look and have a beer break.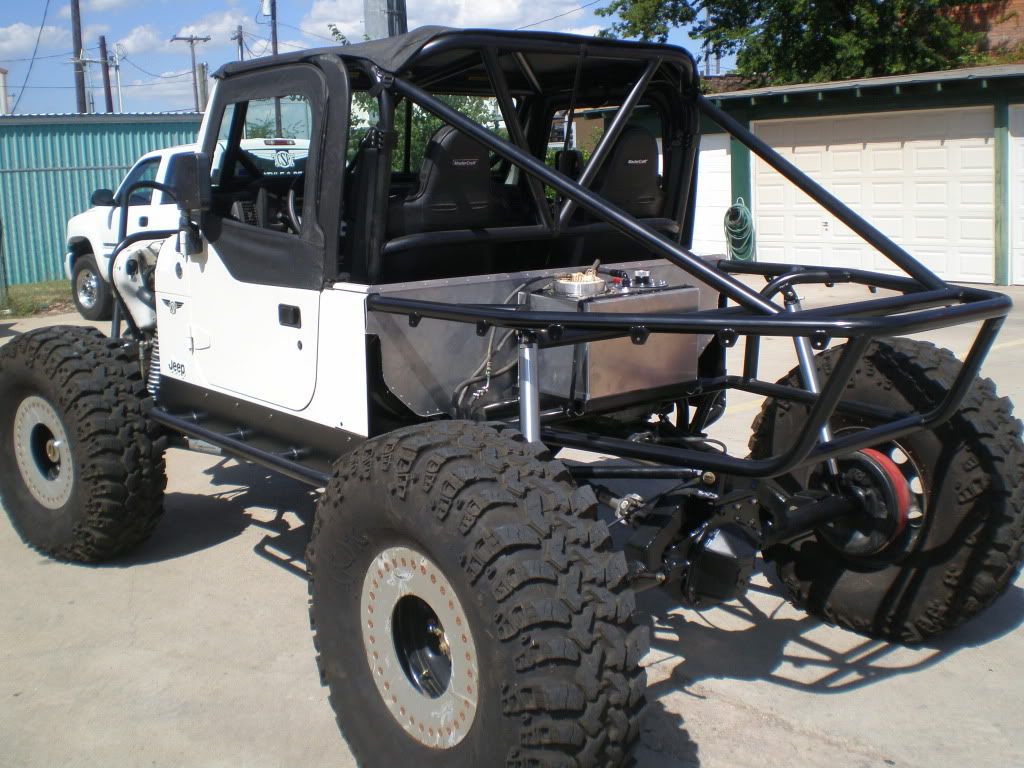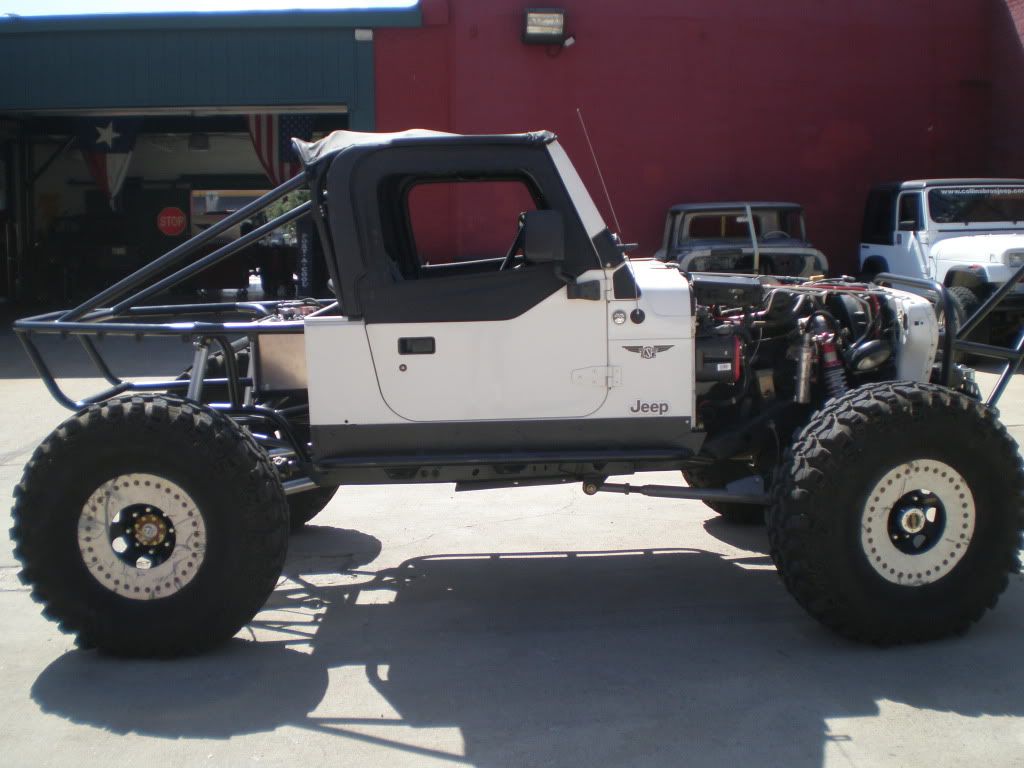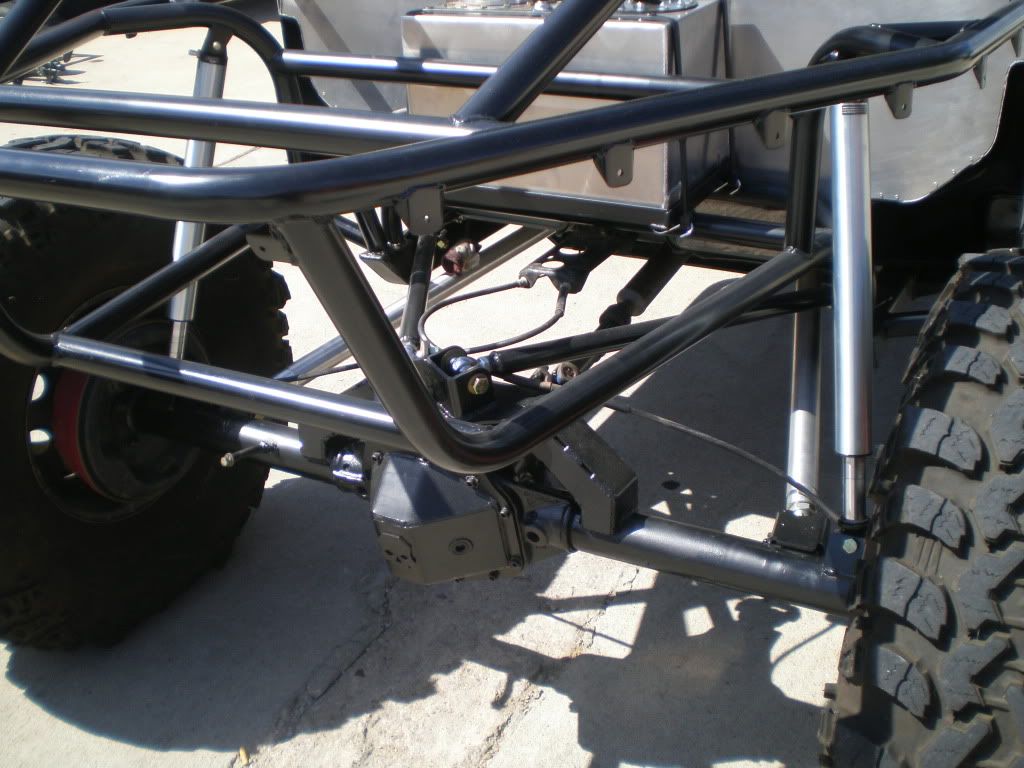 And where we sit today. So far about 8 weekends and a few evenings after work. We are at 110" wheelbase, 21.5" to bottom of frame, and 76" to top of windshield with 4" of shaft showing. I still have brakelines, limit straps, bumpstops, rear skins, cargo basket, removable tire carrier, and to properly address fuel lines. The rear lowers are the same length as the fronts so future plans are to 3 link front and have all matching lower arms. I ditch the tube fenders and hood for a lexan, shed a little more weight. I hope to hit the scales again next week once I get the brakes finished. Loading on and off a trailer without brakes isn't fun or safe.