I figured it's time to change directions yet again for my truck and go third gen.
This is my current rig that ive been building for the past year and a half and I'm wanting to change it up a bit.
Here's the complete build thread for it.
http://www.pirate4x4.com/forum/toyota-truck-4runner/976180-toyota-build-round-2-2wd.html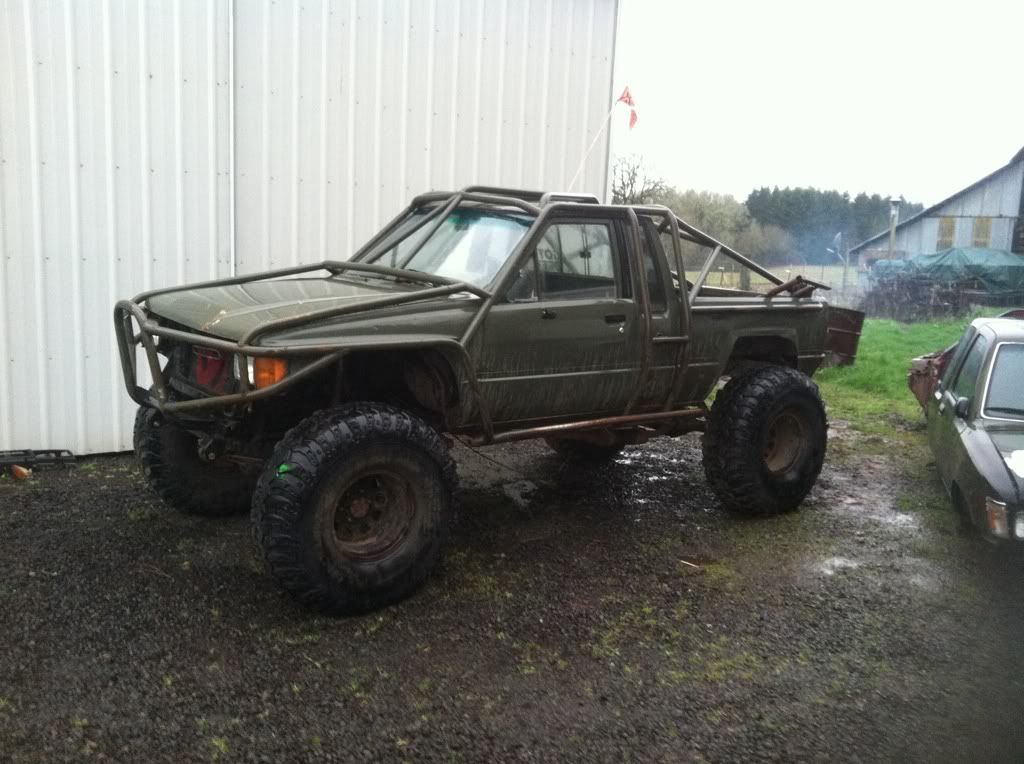 I have been wanting to build a 3rd gen extra can for a while now, ever since I finished mine it was just something I wanted to do. So over this past weekend I picked up a super clean can with full glass and doors, a second cab to donate the interior out of.
And I'm going to be using this cab
Plans for this round are going to basically be:
Removal of current cab and cage
Removal of my wiring harness, cluster, and column.
Move body mounts on current frame to accept the new cab.
Build another custom tranny tunnel
Mount seats
Install harness and cluster out of 2nd gen(next post will explain)
Full exo still debating on a bed or not
Then down the road it's getting a front 3link and propane.
More to come..