Hey man would you be interested in trading for my built up grand cherokee?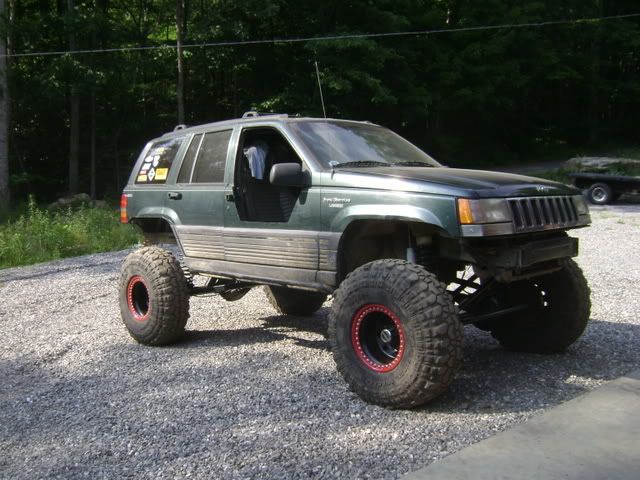 5.2L with new rebuilt tranny and 231 t-case
hp44 in the front-5.13's, lockright, chevy flat tops, warm premiums
14 bolt rear, 5.13's, welded
4 link rear with johnny joints on all lowers and 3/4 heims on top
3 link front johnny joint lowers and uppers
36 bolt mrw beadlocks
38" tsl/sx
full internal cage
working on full hydro steering
all steering is 1.5x.25 DOM with 3/4x3/4 heims on it.
I'm located in sylva, NC
you can keep your winch too.