I recently added another 1979 bronco to our driveway, and I figured I'd start my own build thread. It will be a slow build, I'm a high school student working part time. But I will update it as progress is made.
Some specs;
-1979 Bronco Custom
-1970 T-bird 429 28,xxx miles with dove heads, RV cam, edlebrock performer intake and 750 carb, blueprinted and balanced with hardened valves etc.
-C6 tranny rebuilt with a shift kit, 28,xxx miles
-6" lift, radius arm drop brackets and superlift coils, 4" blocks and 2" lift leafs
-39x18x15 mickey Thomson Baja Belteds
-lots and lots of other new parts on it, alternator, radiator, exhaust etc.
When I bought it, the 9" was grenaded, so I threw a new one together with some gears etc we had lying around. However it only lasted 3 wheeling trips (no big surprise there) so its time for some upgraded axles obviously.
The plans include (roughly) ;
-Sterling Rear, ditching the blocks and going to either Deaver 6" lift springs or a sky shackle flip kit and smaller blocks
-Dana 60 front, converting it to radius arms, with Cage Offroad arms. and either FOA coilovers or Cage progressive coils
Well here's some pictures of the bronco and what little progress has been made so far, any opinions or advice are appreciated.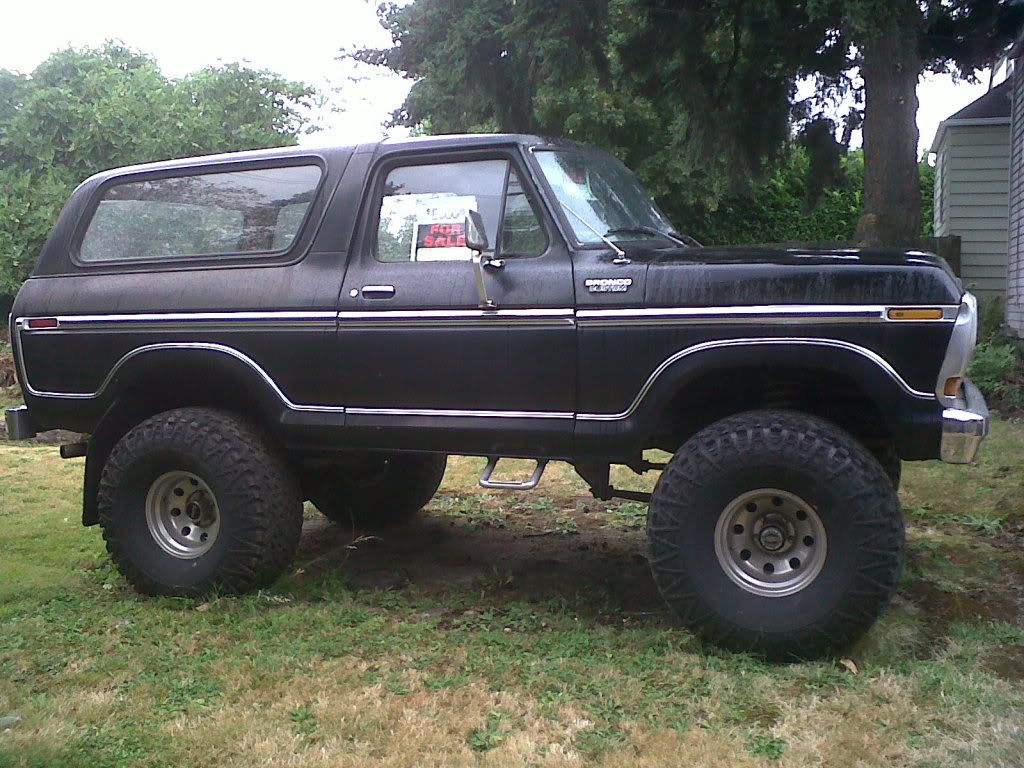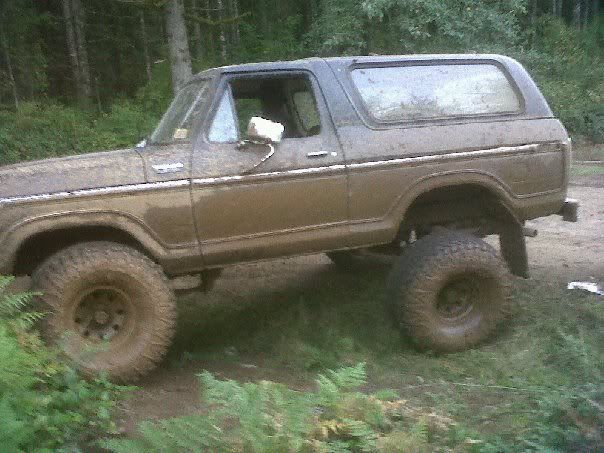 Thanks for looking