Discussion Starter
·
#1
·
Yup I'm crazy.
it will be as it reads in the title.
...yes.....I could make my life easy and just build/buy a tacoma/tundra prerunner.....but what fun is that?
Plenty of nice pre-runners already built running around socal for sale.....that said, I'm in love with my FJ.
So fuck it.
------------
I'm Lucky that I live in SoCal in the heart of Desert Racing and offroad community. Hard gained knowledge and skills are all around.
After many years of very happy FJ ownership, on my last blast in the Mojave desert I found myself pushing 60mph naturally I came up on some unexpected terrain feature and slammed my FJ hard and realized I was having too much fun and being stupid. My truck was simply not built for that kind of speed. So I toned things down a bit and enjoyed the rest of my trip....still the as an auto road racer and ex moto-roadracer the speed bug is strong inside me. At the same time I have really enjoyed my time on black diamond trails here in CA. My last trip thru John Bull in big bear left me itching for more....
Many things have conspired in my life to allow me to indulge my FJ fetish. I have top secret "work related" plans for the FJ that will be revealed in due time. That said, it means it will all be tax deductible business expense as I will use the truck for "work". Since now that helped me rationalize the expense....I looked at my options.
So with parts being ordered as we speak......down the rabbit hole I go. Wish me luck!
We sat down for a few hours and planned everything, made some choices, pushed some numbers around...set a schedule.
The funny thing is when I bought my car back in 2010, I saw this picture online. I remained pinned to my wall in my office since then.....as a motivation picture.....and in a couple of months (with any luck) I should be the owner of a even better version of my dream FJ.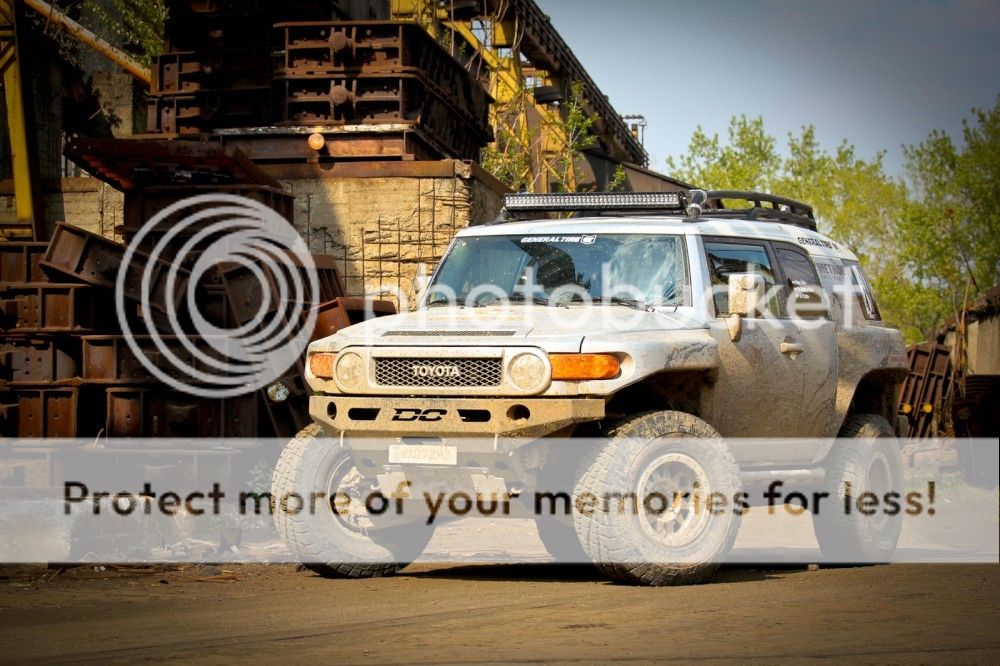 In the end we are all still kids dreaming about the cars on the posters in our room. Luckily thru LOTS of hard work in the last few years my dream will be coming true.
@TrophyFJ
on instagram
HERE we go!