Discussion Starter
•
#1
•
Well time has finally come to put my jeep on tons. When I bought it at the end of the summer of 2005 I figured it was all the jeep I would ever need :laughing:. Then after wheeling it and more research on this site the thought of going to one tons started becoming increasing likely :smokin:. It all started with finding a 79 dana 60 front fairly local in good shape in the summer of 2007. Then I started collecting parts.
The plan:
Dana 60 front 14 bolt rear
5.38 gears
3 link front
4 link rear
Coilovers (14 front / 12 rear)
All lowers built off of RE Long Arm Skid plate
All uppers using Polyperformance universal frame bracket
What it started with when I got it:
Waggy 44 Front
Isuzu 44 Rear
5.13 gears
Locked
Twin Stick 300 with 4:1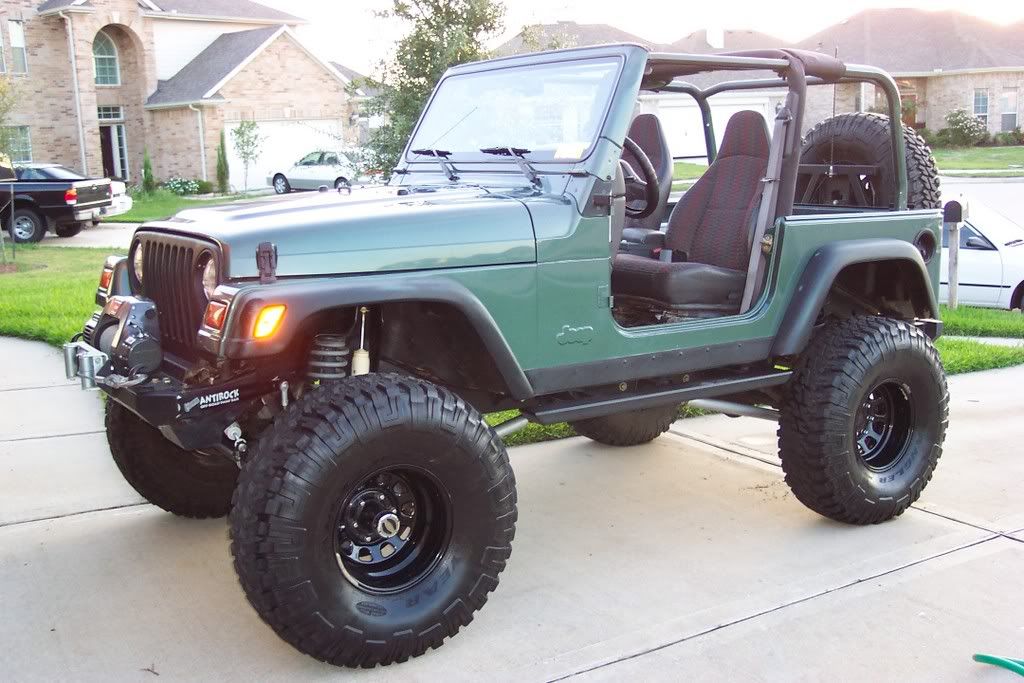 Added some body armor lowered it a little and wheeled it for a few years.