So,I started this project 4 1/2 yrs ago! My plan is to cut my CJ7 tub and frame in half and add 14" to both, adding more wheel base and more room as I now have two more additions to the family. I plan on putting in a 2004 Chevy 5.3L, chevy 4x4 NV4500, atlas 4.3 that I already have. I'm putting a full width ford hp dana 60 ball joint frnt and a GM14 bolt rear both stuffed with arb air lockers and 5.38's and both with ballistic shave kits.
I'll be running 14"x2" king coilovers, 3 link frnt and 4 link rear with 17x9 8 lug walker evens beadlocks on 40" bfg krawlers and boat sides.
I just wanted to post some pic's of this time consuming project so that maybe someone out there can use some of this info to help them out!
I will post more pics and info soon of my progress!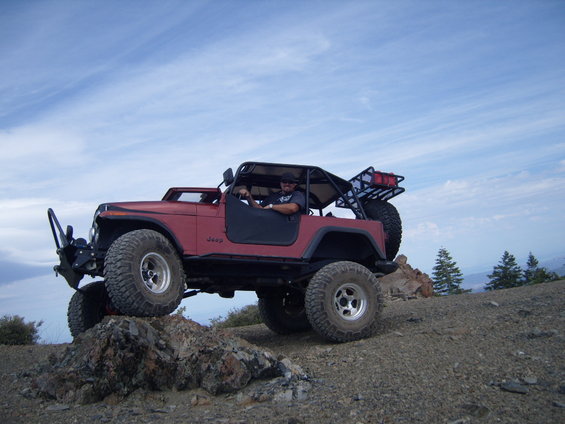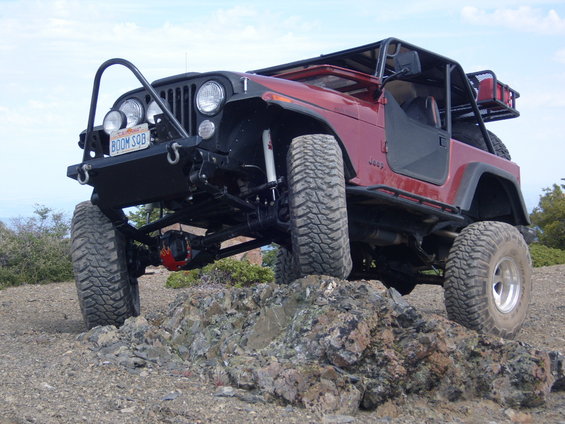 So loaded up the frame and took it to my work so I had more room to work and a welding table to tack it to to keep it square!
I plated the front part of the frame with Mountain Offroad frame plates,cut the fame in half and installed 2x4 x1/4 wall rectangular tubing as far inside the frame as possible,then fish plated both side's.