Discussion Starter
·
#1
·
I asked this in jeep talk with no response and need to make a decision on this. I am building this jeep with the POLY brackets, and using 14" coilovers. Here are some potential issues I have run into... I started working on the body panels by making templates from the cardboard since my break dance party got canceled. Upon doing so I flexed out the rear and realized I may have mounted the rear coilovers a bit too low, wanted to get some input. Here is the rear wheel at what is full stuff right now.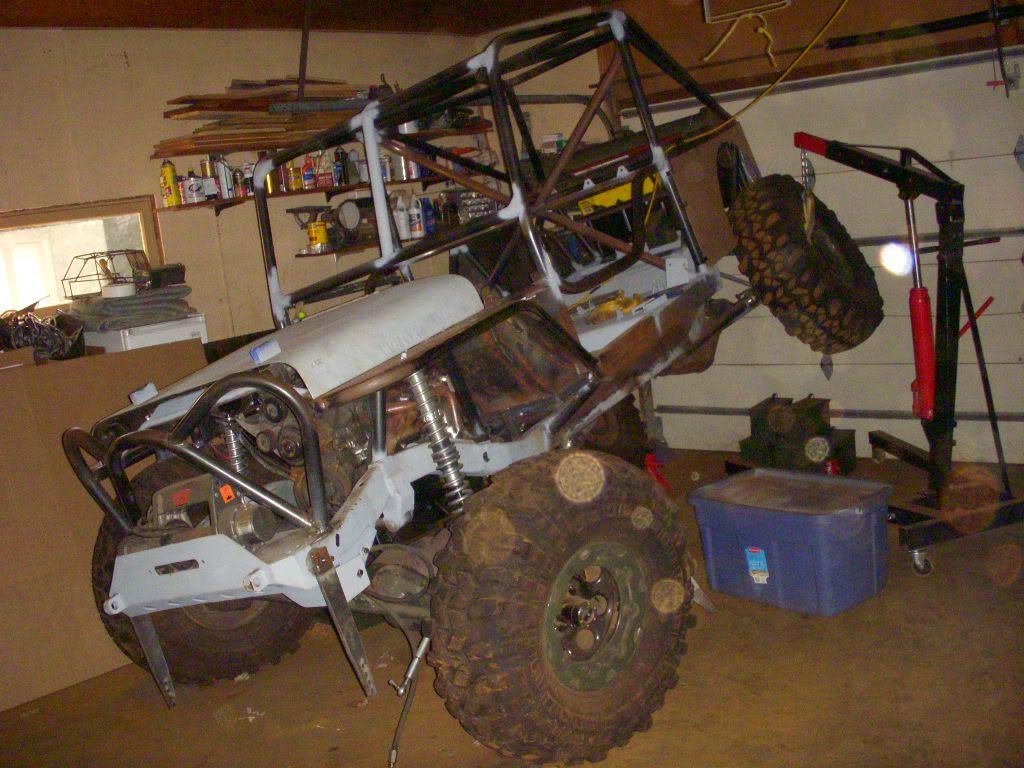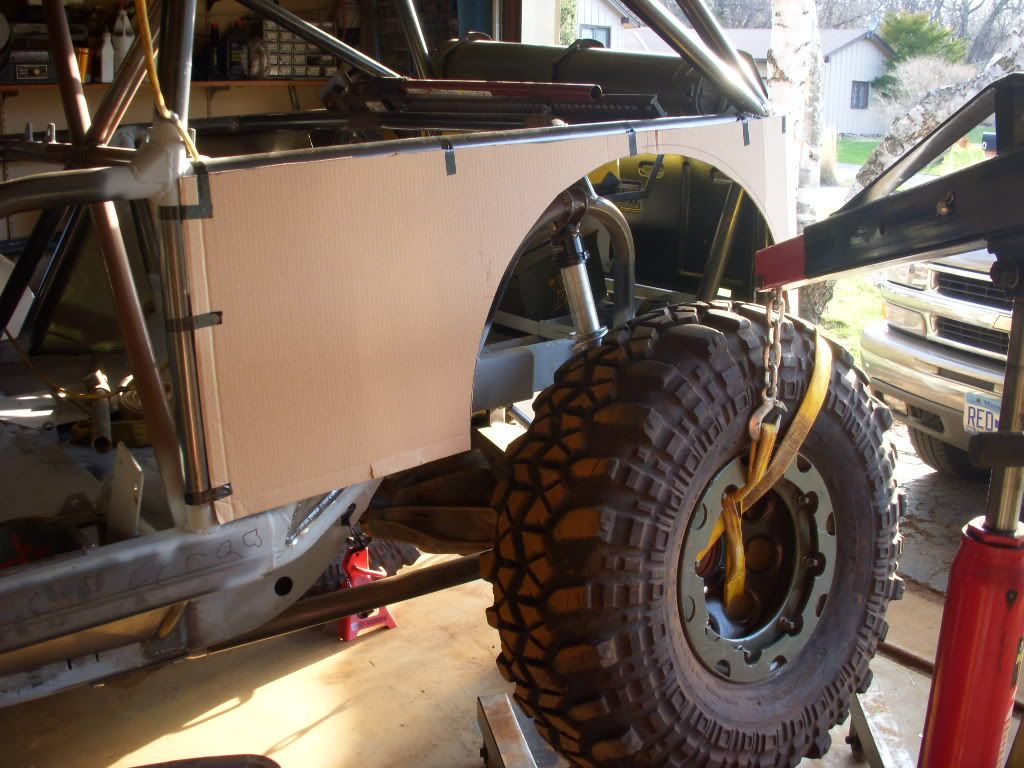 It doesnt get much past the rear frame rasil.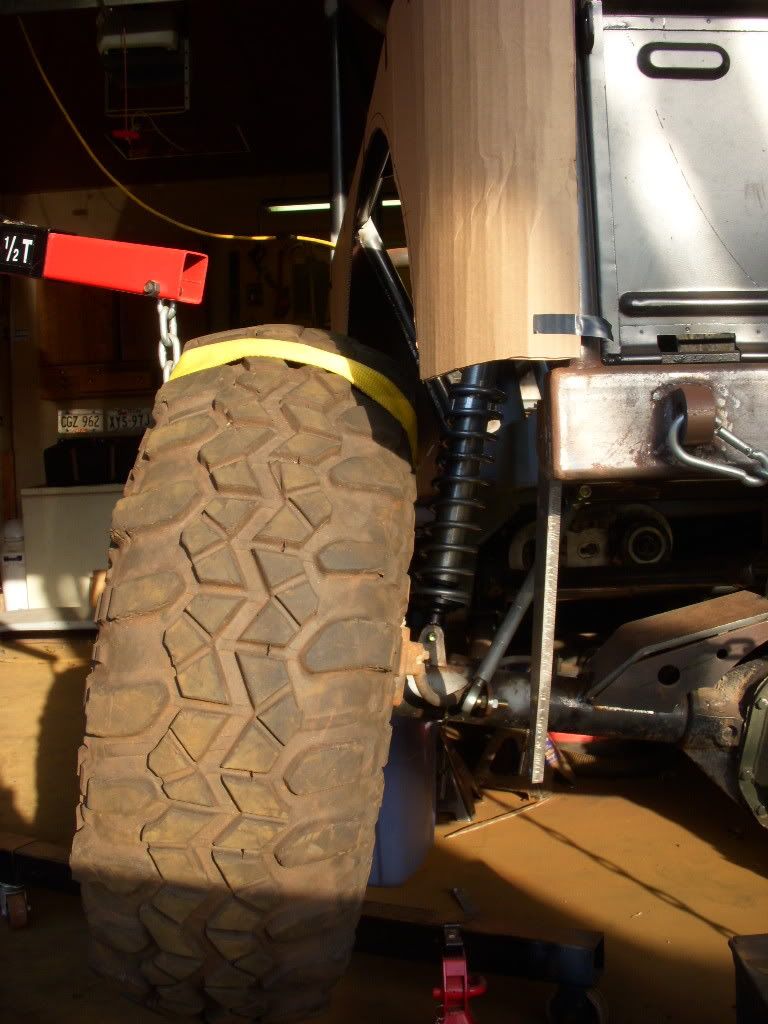 So is this enough uptravel?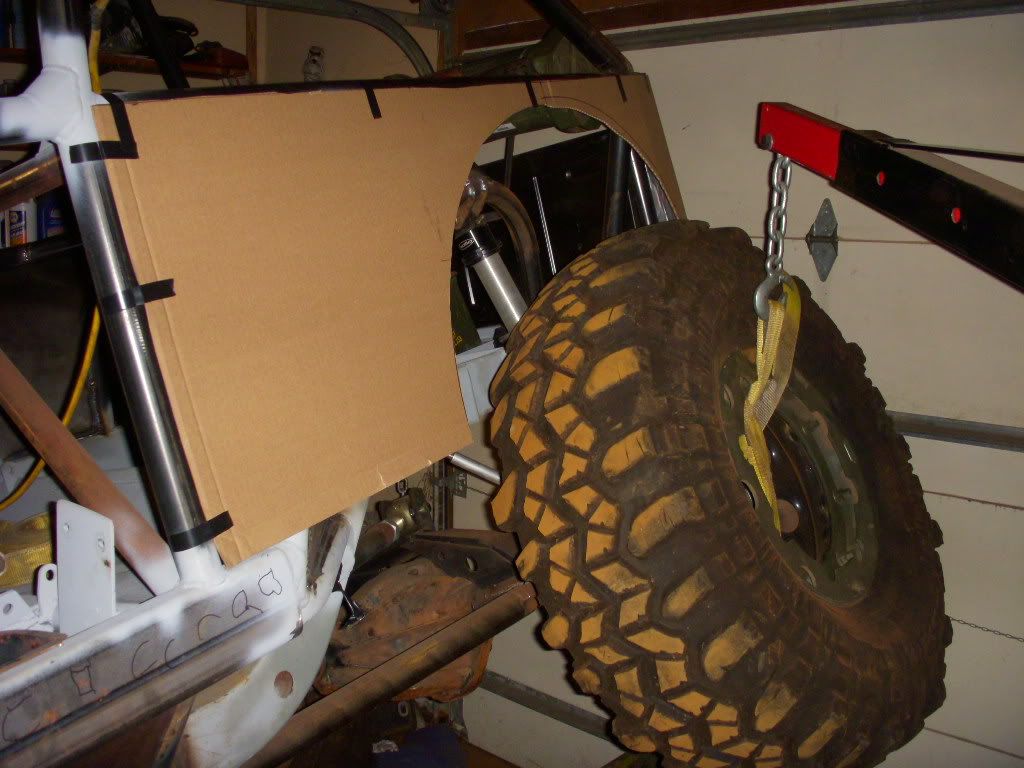 I obviously have plenty of room to rebuild the mounts- it just SUCKS since they are all done already. So, wanted some input before I hacked it all apart. So, if it was your rig, would you want more uptravel than that? Right now I have the CO mounts setup with the rear mounts about 1" lower than the front ones. No reason for it, just how they ended up. I was going 4-5 inches of uptravel out of the shocks at ride height, still need to figure out where that is exactly with them setup the way they are.
Thanks for the help.