Hi all! I am new here. I am on a couple other sites, mostly CHO now. Joined here when Bebe posted up over there about the give away thing the other night. It was worth it too, 'cause I won an in cab winch control panel! :cookie:
Anyway, we've had our H2 for about 6 months now, and I don't think we could have any other vehicle now. It is a 2005, Stealth Gray with ebony interior. It had 21,000 miles on it when we got it.
I am working on removing all the chrome a bit at a time. So far I have bed linered the roof rails, side mirror caps, and a set of stock wheels. I swapped the chrome hood handles and latches for black ones with a dealer. I am going to LineX the grill this summer.
I upgraded the tie rods to Kryptonites from the DMax Store. The next mods on my list are a roof rack and winch. I am going to build the roof rack myself, and I have some ideas for a winch mount. Eventually I will build a full front bumper and brush guard. Probably a rear bumper, too. Some day anyway.
Here are some pics:
Here the day we got it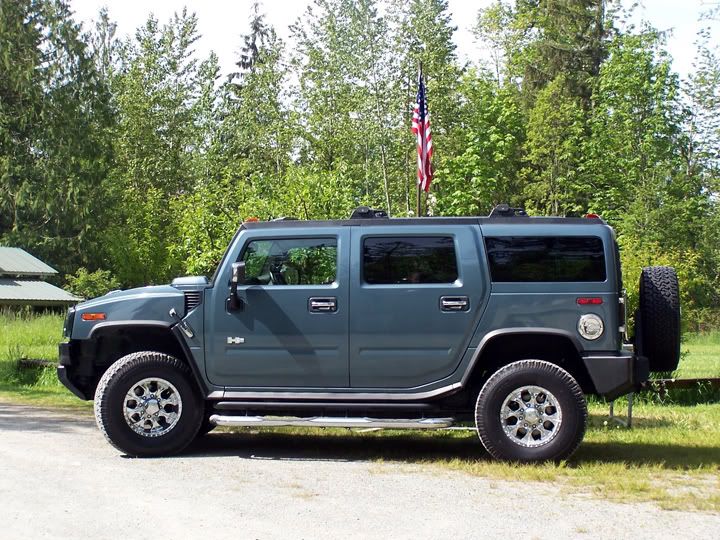 Here after a day on the trails. There was a water hole. Can you guess how deep it was?
: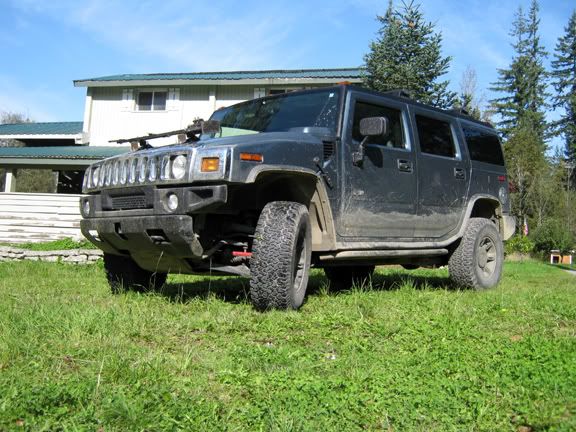 Here it is out on the trail: