Discussion Starter
•
#1
•
First time poster here - I'm thinking of using a recovery vehicle to upright a fifth wheel in the CA desert, see photo below.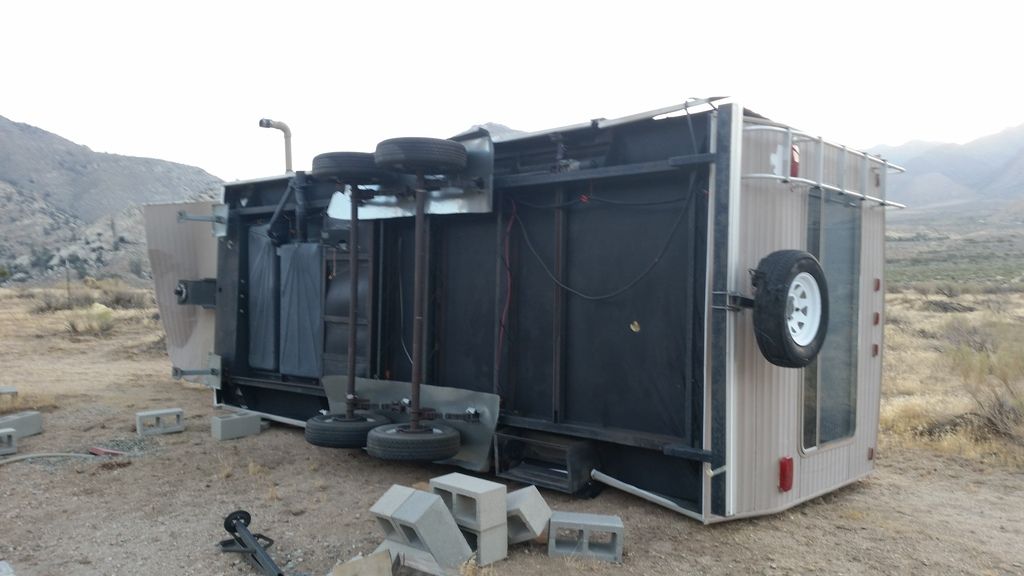 I'm estimating that it'll require about 4-6,000 lbs of pulling force at the upper set of springs. I have a 12,000 lb winch, have some recovery straps, snatch block, etc.
Problem is I have nothing to attach the winch to - I did buy some 1" tent stakes as a possible option, but I think my first attempt will be to use a rented recovery vehicle to pull it upright.
What would be a better choice - a full size 4x4 pickup, or a Jeep? Traction may be an issue on this fairly loose sandy soil, so I was thinking that some momentum may be my friend in this situation.
Any thoughts would be appreciated (BTW, I did call a towing company in the vicinity, they want to have nothing to do with it, so I'm on my own).
Thanks!