Discussion Starter
•
#1
•
About 6 months ago I scored a $174 (tax & disposal fee included) HP 60 from a non-disclosed location in the greater Los Angeles area. This find sparked a few "may as wells" as you will see.
Before I go too far, heres what I had:
94YJ
2.5L, SM420, NP231
FF 60 rear
HP44 front w/Yukon shafts
Detriots, 4.88's etc.
100" WB sprung over in front w/beat superlift springs and XJ's rear
40" goodyears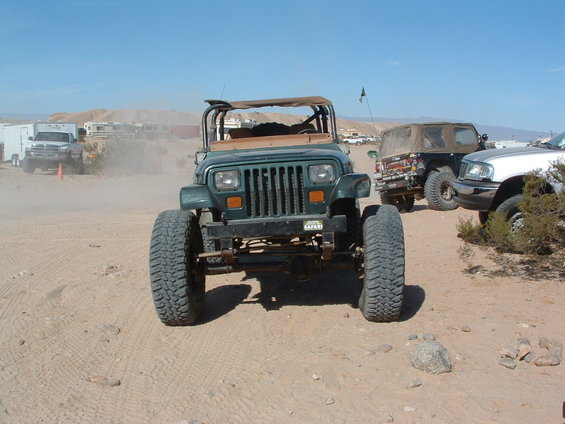 After finding the front 60 I started getting parts:
Spool (for rear, Detroit from rear goes up front)
Yukon 35sp shafts
Long Joints
Slugs
and all the rest of the junk it takes to rebuild a front end.
Its so beautiful!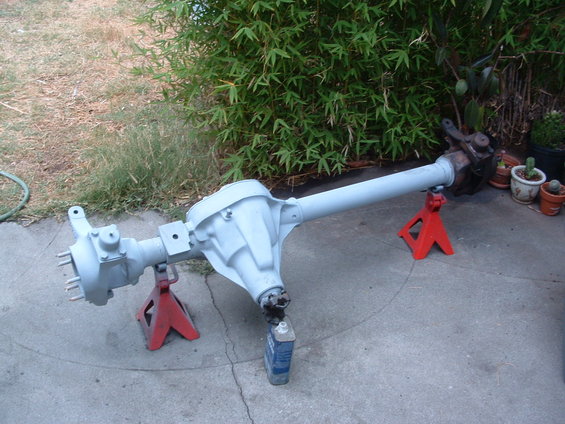 I decided that I would not bolt the 60 to leaf springs, so I gave Drew (Goat1) from PolyPerformance a call. A 3-link w/panhard bar is now in order.
TRD and Beat95YJ helped me out in the coilover department: 2" 14's
The spring rate is 150/350
Off to San Luis Obispo!!!