Hey all,
Well I am up and getting around about as good as I will for the rest of my life. I am still on active duty waiting to be discharged from the Army on a medical retirement. Well for those of you who are in the military you know about the TSGLI insurance. Because of my injuries I recieved a payment from them and this is allowing me to fix my Jeep the way I WANT not the way I can afford.
So here is what I am doing to my TJ.
Right now it is in the shop getting a V-8 swap. It is at
http://www.dakotaparts.com/
getting a V-8 swap & 4speed auto tranny.
Once I get it home I'll be installing a Nth Degree long arm
http://www.nthdegreemobility.com/doc...AG-TJflyer.pdf
and then also installing a Off-Road Only AiRock
http://www.offroadonly.com/products/suspension/airock/
.
I am also doing a upgrade to my brakes with this
http://www.vancopbs.com/category_s/66.htm
and my charging system with this
http://www.premierpowerwelder.com/specs/PP175.html
because I also have this
http://www.readywelder.com/home.htm
to go along with it. And then for steering I have
http://www.pscmotorsports.com/index.php
this coming. I am going to install a
http://www.stak4x4.com/3speed.htm
and my Tera CRD60 will finally get installed. During the next twp weeks while my TJ is still in the shop I am going to be building my HP44 for the front. Both axles will have 5.13 gears, ARB locker and aftermarket shafts.
Here ie the TJ with the old engine out of it.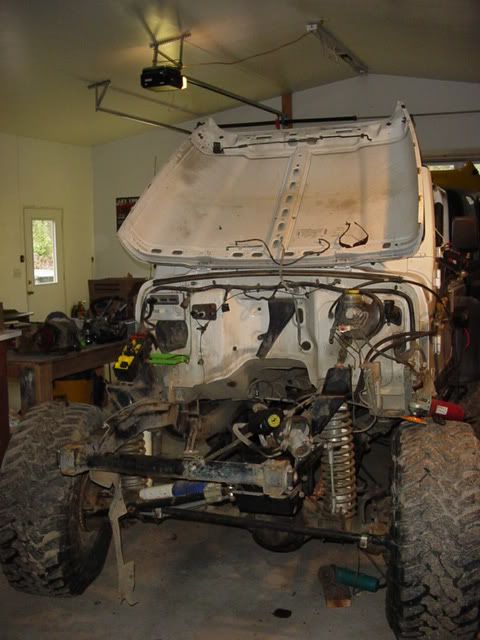 And here it is with the new engine test fitted.
And sitting in place.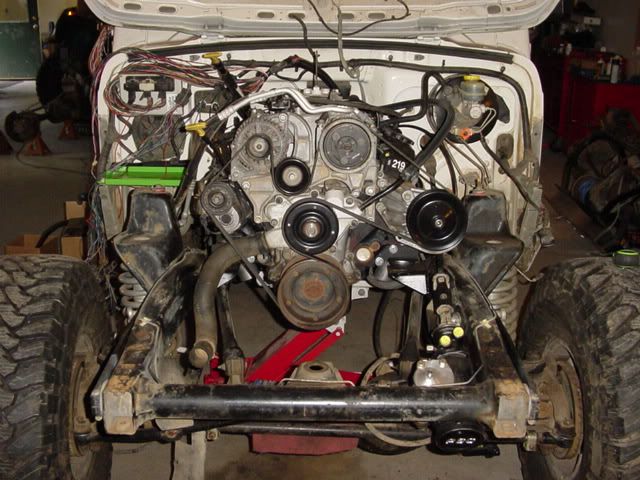 Here is my HP44 front axle narrowed to Waggy width, RE bracket kit.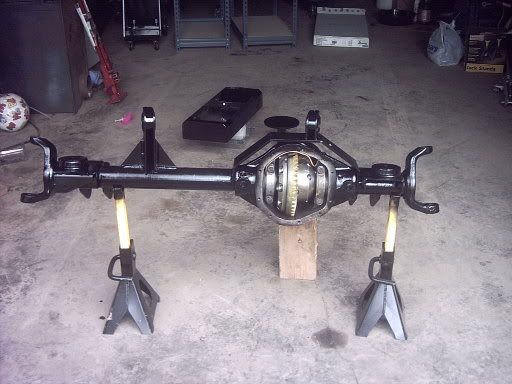 I'll keep everyone posted on how this is coming along. I had planned to try and have this done for a run to Moab in May but I ran into some issues so it now just needs to be ready for Memorial Day weekend.
Well it was a good week for me. I went down to Grants Pass and picked up my TJ.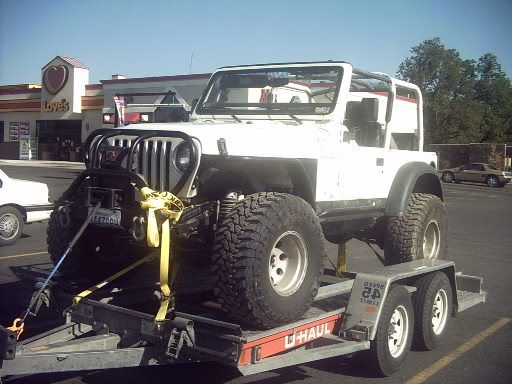 And here is the engine bay now.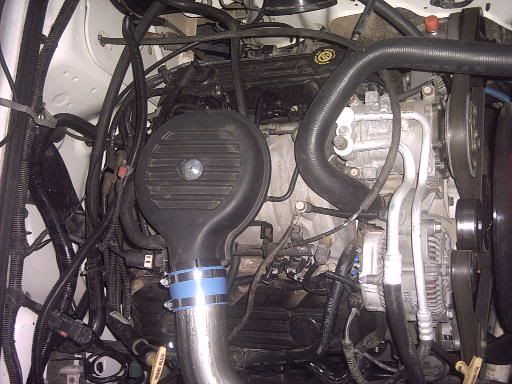 And a header.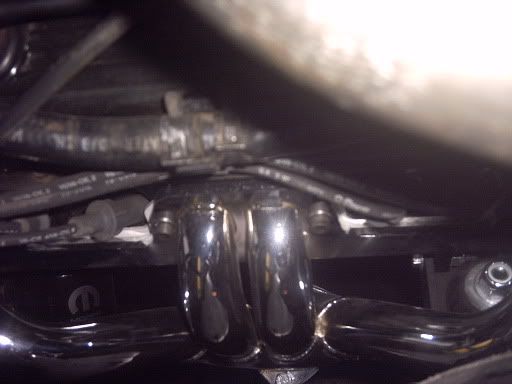 Got home with it yesterday and call a buddy who is at CWU. He came over at about 2pm today and we pushed the Jeep off the trailer into the garage. Then we really got cooking and the front axle is out of the Jeep and the rear is almost ready to be pulled.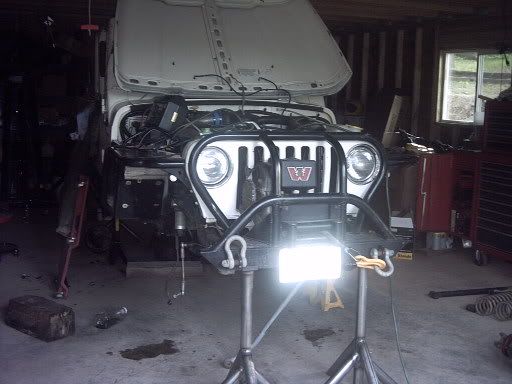 Tomorrow I'll get the rear axle out, the old TeraFlex suspension removed and start installing the new Nth Degree parts.
Well worked on the Jeep yesterday and got the old suspension parts off. Had to remove the upper control arm brackets. Started trying to get stuff mounted on the CRD60 and Mike pulled the old seats out.
STaK's Monster Box (I know why they call it that now!!!!)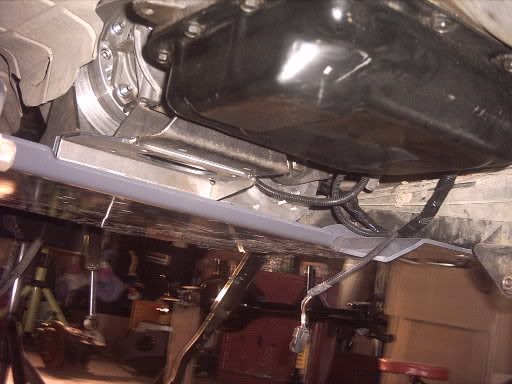 Mike grinding off RUCA.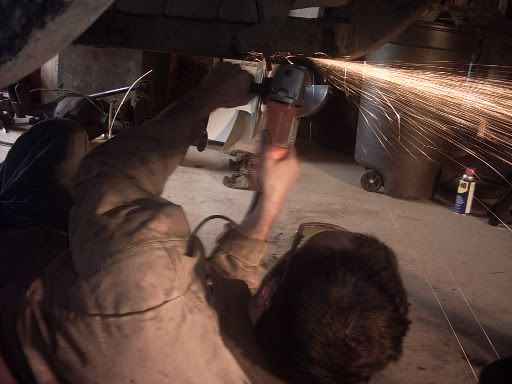 Well I know this is alot to throw on all at once. Just wanted to post how my project is coming along. I'll keep posting pic's as things go on. If this shouldn't be in the Hard Core section please move it to where it should be.