Discussion Starter
·
#1
·
Ever since I was a boy I've played with Jeeps. Micromachines, hot wheels, or play mobile, anything that was jeep drew my attention. In early April of 2014 I purchased what is titled as a 43 ford GPW. Before I knew it I was trailering the old girl home (the jeep had been parked back in 2005 and placed on non-op. It wasn't running when I purchased it.) Due to a fellow pirate members suggestion I've decided to start a thread for the build. Any and all Advice, Experiences, Thoughts, Opinions, ETC. are welcomed! Willys builds I have read through on the forum and I'm using as my inspiration are of course, SVARAS, Grahm, Dobbs-1, and APU.
Specs on the Willys:
-Buick 231 engine from 1985 (not sure what it was pulled from)
-TH350
-NP231 23 spline tcase
-Dana 44 rear
-Dana 30 front
-York style onboard air
-Warn winch model 8274
-33x12.5 tires
-Disc brakes up front
-Drums in the rear
-Tall windshield (I've heard people say it's custom from the Fresno, CA area)
Now for the good part, PICS:
-Loaded on the trailer for it's ride home-
After getting the Willys home I immediately parked it in the garage and let off a couple bug bombs in it. That killed all sorts of critters.
-The next order of business was to rip out the carpet interior-
-And of course the carpet was hiding nothing other than rust-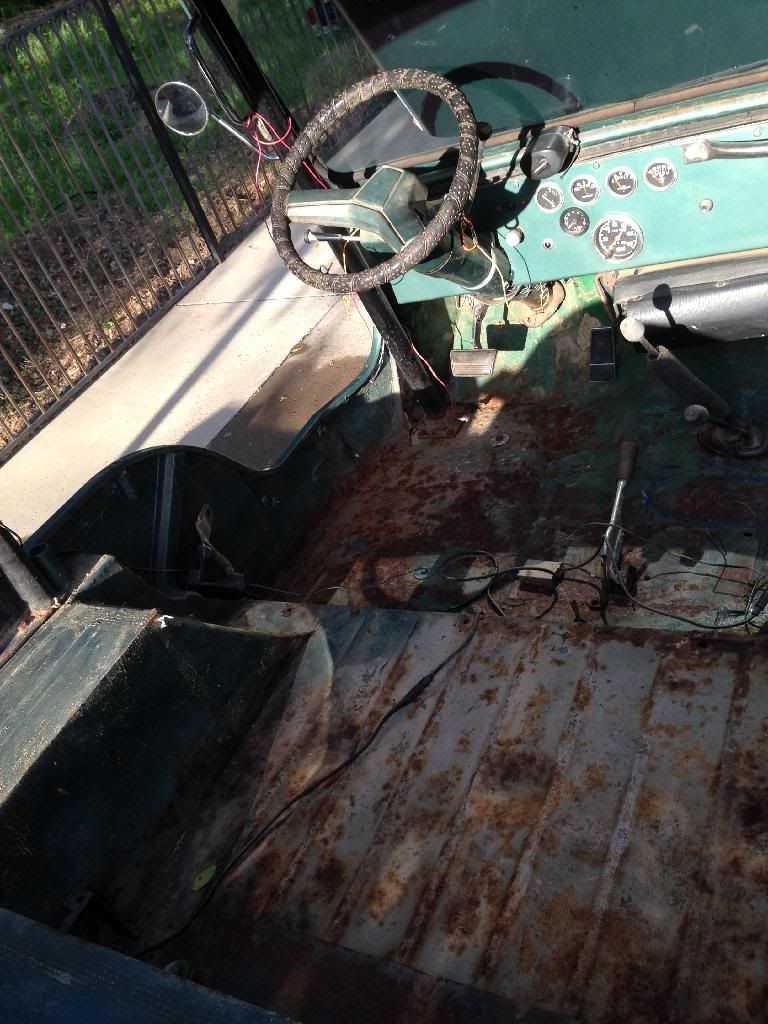 The battery was interestingly located at the passengers feet, which will be relocated (as if leg room wasn't already cramped in these Jeeps.)
-A quick spark plug change and she fired right up-
-Uncovered a little patch of original paint on the frame (funny how this sort of thing gets us excited)-
-Time for a chassis swap. Face Off-
-The old Chassis after removing the body. I was finding frayed wires all over the place. The Willys was a huge fire hazard-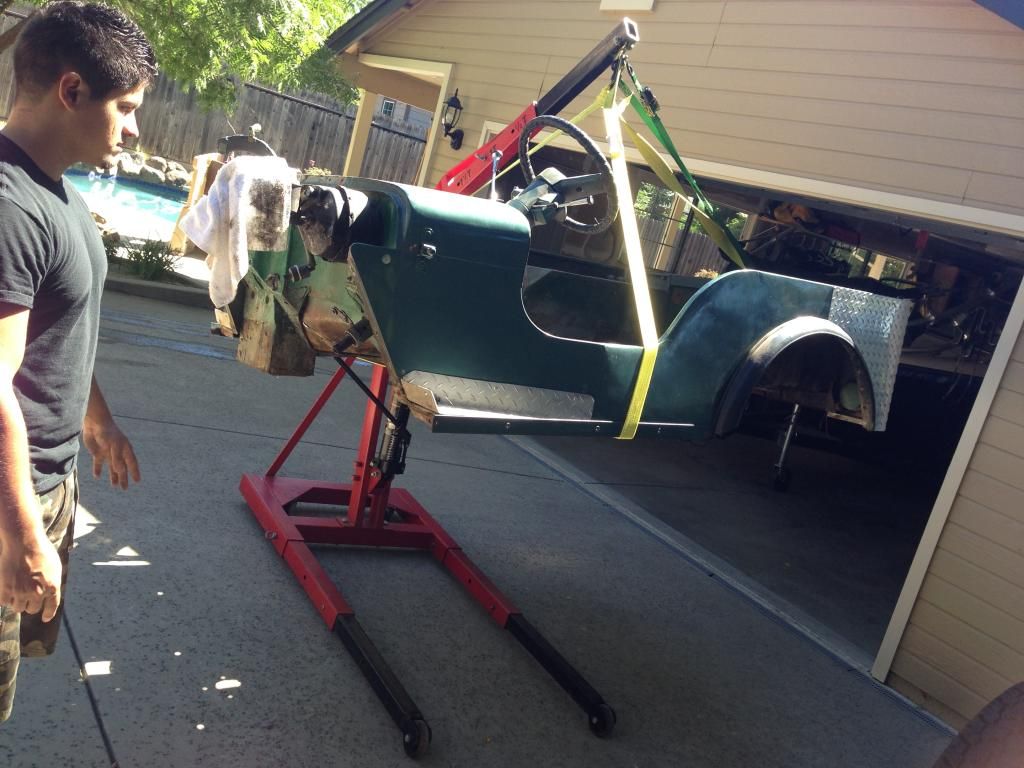 -Finally, this is how the willys sits as of this past weekend-