Lots of progress has been happening on the project.
I bedlined the inside of the tub with raptor liner a few weeks back. I was fairly impressed with this product. It did come out with a texture that is very rough and doesn't seem to have too much give. If i press into it with a finger nail though it does appear to have some give and elasticity. Tim you were right, it did stink up my garage with a strong chemical smell for a few days after application. The smell even found its way inside of the house through the dog door that connects the garage and the house.
I had to do a California work around when buying my OD green paint for the jeep:shaking:. I had the paint shipped to a friend in Reno and she drove it down to me one weekend when she was visiting family:flipoff2: California. It took a couple of weekends to get the stuff, but at least I was able to get it.
After a couple of weeks of waiting for nice weather to paint the body I finally had my break in winter storm weather and got the job done this last week!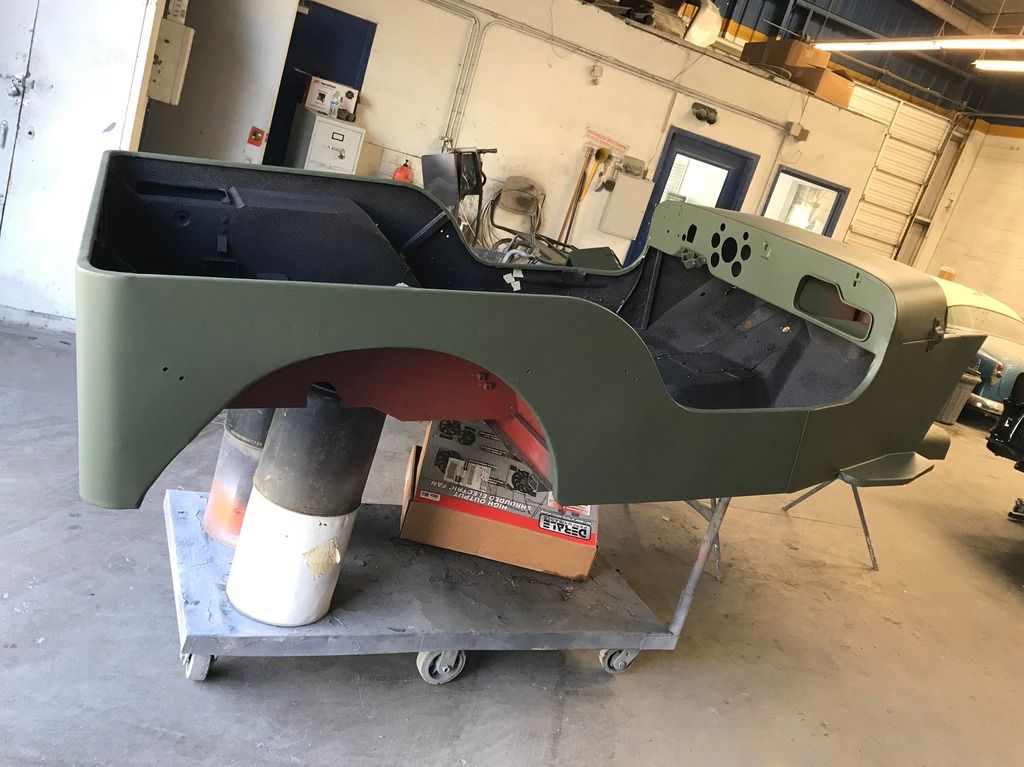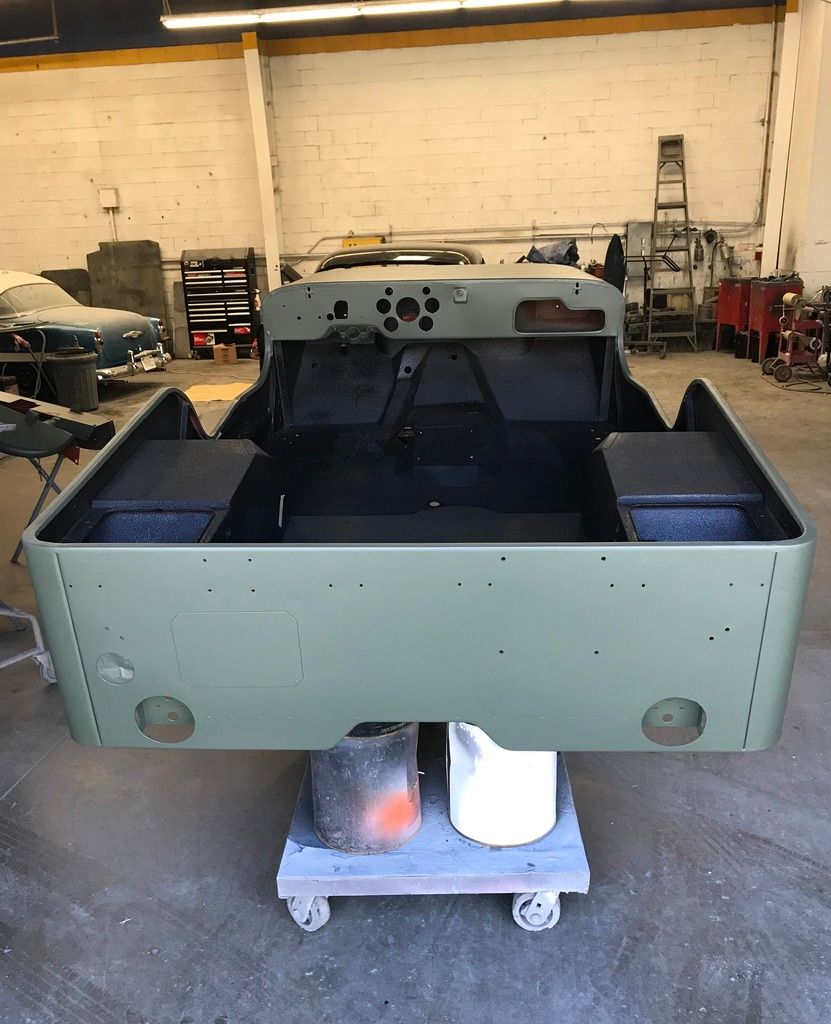 I decided I didn't want to bedline the underside of the tub. When trying to determine what to use as an undercoat I came across a product called lizard skin. I finished the process of applying it to the tub today. I also applied the product to the underside of the hood.
I sprayed the Lizard Skin Sound control product first and the Lizard Skin Ceramic Insulation second per the product instructions. The sound control is supposed to deaden the hollow metal sound the body makes when you knock on it (It does infact do this). The ceramic insulation supposedly cuts down the heat that comes off the engine and firewall..something that will definitely be appreciated when it comes to wheeling in the summer time (I have yet to test how much this actually works. My hope is that the ceramic insulation will not only cut down on the heat radiating off of the firewall, but will also help to preserve the raptor liner inside of the tub.
The sound control sprays pretty rough and I wasn't a fan. The ceramic insolation however is an awesome product and I really liked the way it laid down.
Final assembly time and wiring time. Can't wait to take on my first wiring job