So my 14 bolt is in love with my gas tank after I extended the wheelbase using the XJ springs in the rear. I have been debating a fuel cell, but loosing too much space is an issue on a YJ :grin: Blue Torch makes a sweet custom tank as well, but I wanted to keep cost low, since am saving for a new front axle.
Plan is to use stock tank moved up in the tub, so will loose about 7X20 space in the back, not bad, and will still allow me to mount a rear seat higher, and plenty of space for my junk. Things that will be on the way are the crossmember, and body mounts. Plan is to move half way up and build a box, similar to Nasvik's setup (
www.jeepshots.com)
. very helpful write-up.
So started the chop chop, lots of pics to show the process, I had no idea what I was getting myself into
I ended up having to remove the rear bumper that has brackets for rear springs (ended up welding extra bracing), air tank, clean, wirebrush and paint tank skid, etc.
Starting point: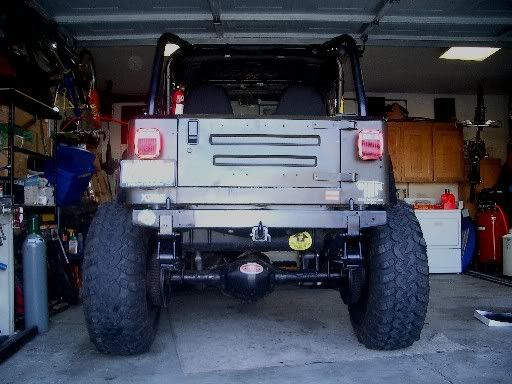 There is little clearance between the top of the axle and gas tank (about 3-4 inches) after I pushed the rear axle back: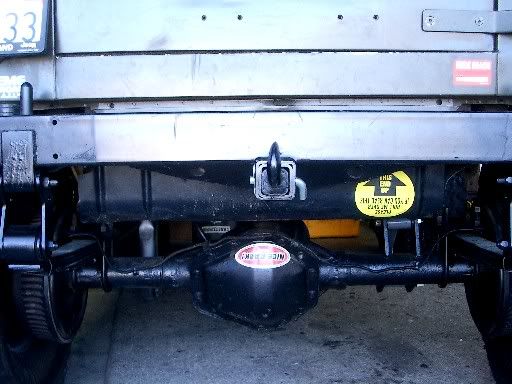 Tank and axle met, and started "self clearing" at drops, so I had to wheel very carefully, and was worried I would end up cracking the tank apart: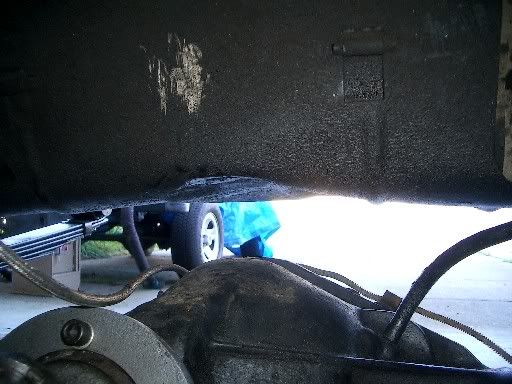 Started by disconnecting fuel lines, and electrical line for the fuel pump. You can also see the crorssmember that is in the way. I had to remove the air tank I had from my OBA as well, that was a pretty good spot, so gotta figure out a new sport for it.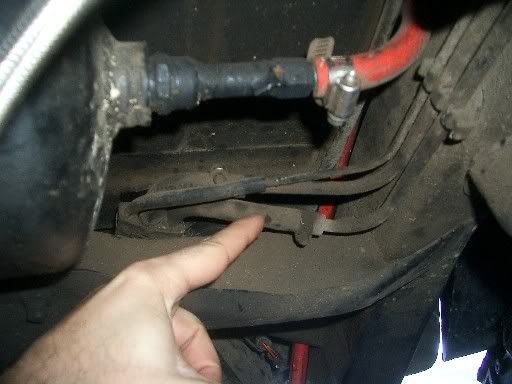 Chop Chop, used a sawzall, and a grinder and cutting well (the grinder worked sweet.